So I've been working on this and it is coming out ok but I'm getting frustrated and hoping someone here will know how to fix my problem.
Here's a view of the current structure: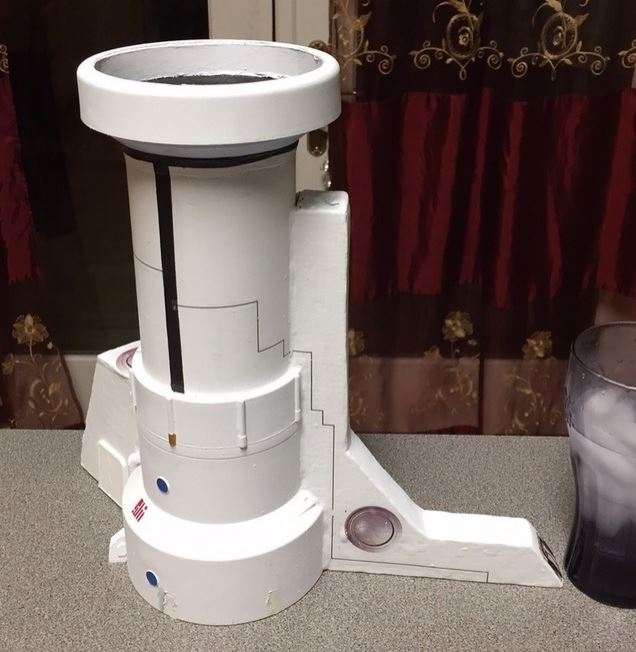 The center column is smooth because it is all PVC pipe and fittings (with a LED push-light on top), but the sides not so much: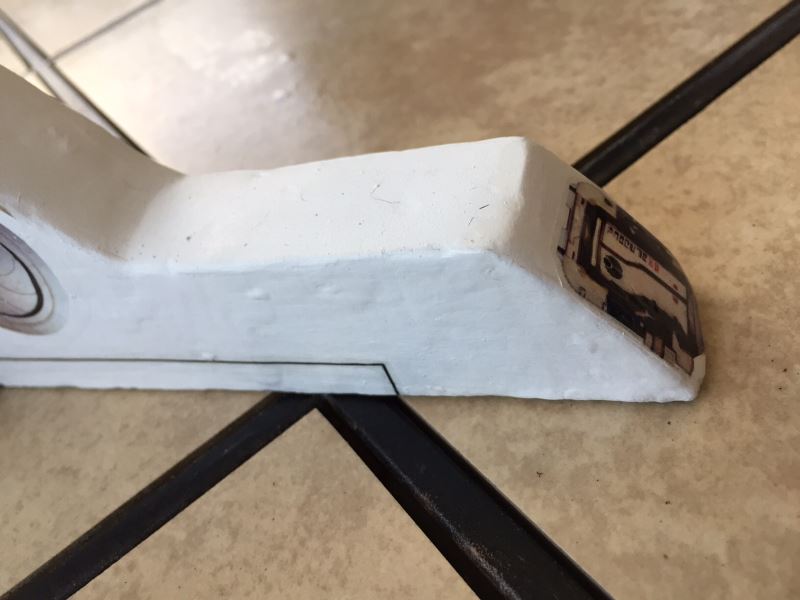 Note the bumps and ridges and weirdness. Those pieces are made of cut green foam (not the plant foam obviously). I covered it with Mod Podge and painted the foam.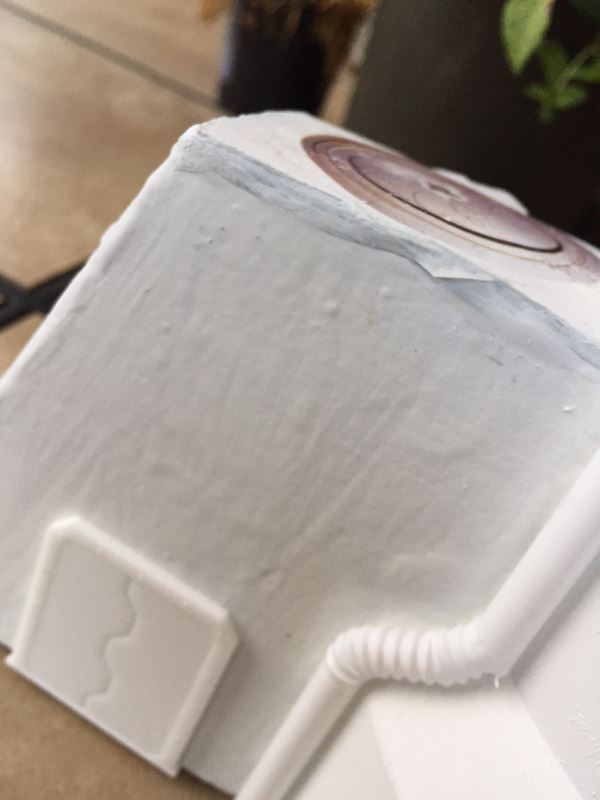 It's driving me nuts because it just doesn't look good. I mean from a distance it is decent (I think) but when you get close... <shudder>
I've got more painting to do, more decals, and the tall foam piece (infantry exit and battle elevator) are getting an extension up to the top. I also cannibalized some of the tau footers for something else and need to order bigger ones. But I'd like to figure out how to make the foam look better.
Help? :-) Thanks in advance!