Magnetizing my Riptide
So for some this will be old news. For others hopefully this will help you get your Riptide on the table!
And allow you to use ever available weapon option! Did a search for this on the site and couldn't find anything so hope this helps.
For my magnetization I used 3mm x 1.5mm and 4.75mm x 2 mm magnets.
The Warstore Rare earth magnets
.
Are the ones I used but anything the same size will work. There are a few of the mods that if the magnets are any bigger they will not fit. Any smaller and they may not hold well.
To be able to do a "Main Gun" weapon swap there are two smaller pieces that must be magnetized if you are going for the full effect. The first is the tubing this piece I used a 3mm magnet on only one side. The other side slips in place with out needing to be magnetized. This hole must be drilled perfectly centered and not to deep. I do let the magnet sit a little outside of flush with the piece. Here is what it looks like prior to final cleaning and priming.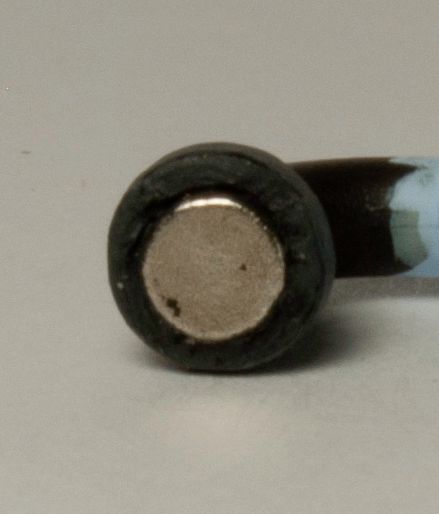 The second is the small shield looking bit. It is used on both weapons as well. In the back on the Ion Accelerator and on the front of the Heavy Burst Cannon. Again I used the 3mm magnets. This time using the hole that is already there as a guide. I also didn't put this one down completely flush either because the piece doesn't fit that great into the receiving hole. The magnets on the receiving side are the same size and centered in the whole.
Next up was deciding how many magnets and what size did I need for the main weapons. I decided on two 3mm magnets. With the smaller magnets I had to make sure that they lined up properly. The Riptides arms and weapon gives perfect visual ques for placing the magnets.
On the arm there is a guide to help center the weapon on the arm. I used this and the seems to guide my magnet placement. Place the magnets directly on the seam and as close to the alignment block as you can. These magnets are placed flush.
Following the same guides on the weapons. I placed magnets on the center line and as close to the socket for the arm as possible.