This is the final named character that I did for the Kroot codex, this is by far my most favourite of the conversions and maybe the least kroot looking of the three.
One of the few kindreds that disagreed with Anghkor Prok's decision for his Kin to step away from the use of advanced technology – to grant them strength. After the war on Pech, and the subsequent enslavement by the Tau Empire, the Okuttikt kindred traveled westwards in search of technological marvels. Eventually they found themselves on the Forge World Suricious Omega V located south of the Ultima Segmentum, there they orchestrated night raids on the lesser munitorums and acquired a small number of weapons and bionics which were used to heal, arm and augment the kindred.
The kindred soon became desperate as the raids became frequently less successful for security had been rapidly increased with the aid of the Adeptus Astartes. The sudden increase in activity on Suricious attracted the attention of the rogue trader, Lucien Hertez, who made a deal with the remaining members of the Okuttikt and took them off planet as part of his new security detail.
During his time with the Kindred, Hertez became fascinated by them and befriended their Master Shaper Ekkt who would often spend his nights exchanging stories of past battles, narrow escapes and – of course – technology of exquisite beauty and wonder. Ekkt soon followed Hertez wherever he went, he was his body guard and confidant, and would often be gifted upgrades for his Kindred and himself. While out on a trade negotiation with a member of the Tau Empire's Water caste, and his Kroot retinue, they were ambushed by Dark Eldar pirates who killed the three main negotiators - Hertez, the shaper and the Tau. The two groups worked together to fight off the raiding party. The Kindred on the Empire's side – Although faster than the Okuttikt - praised Ekkt and his kin for their strength and adaptability in battle and the two kindred's merged under Ekkt's leadership.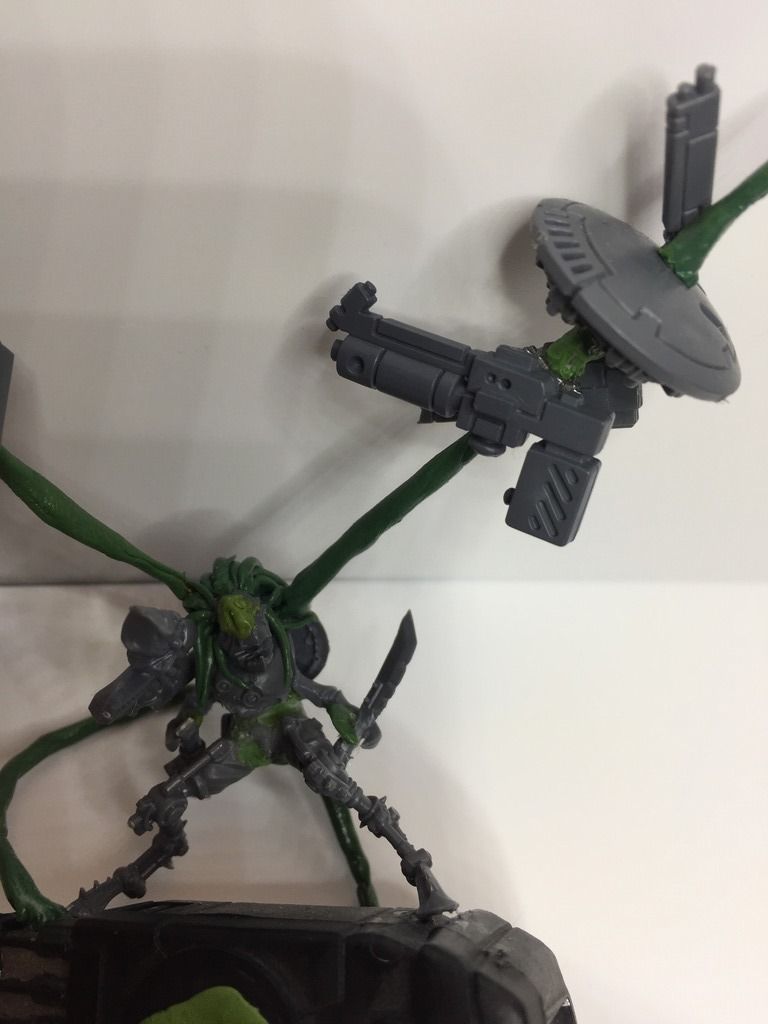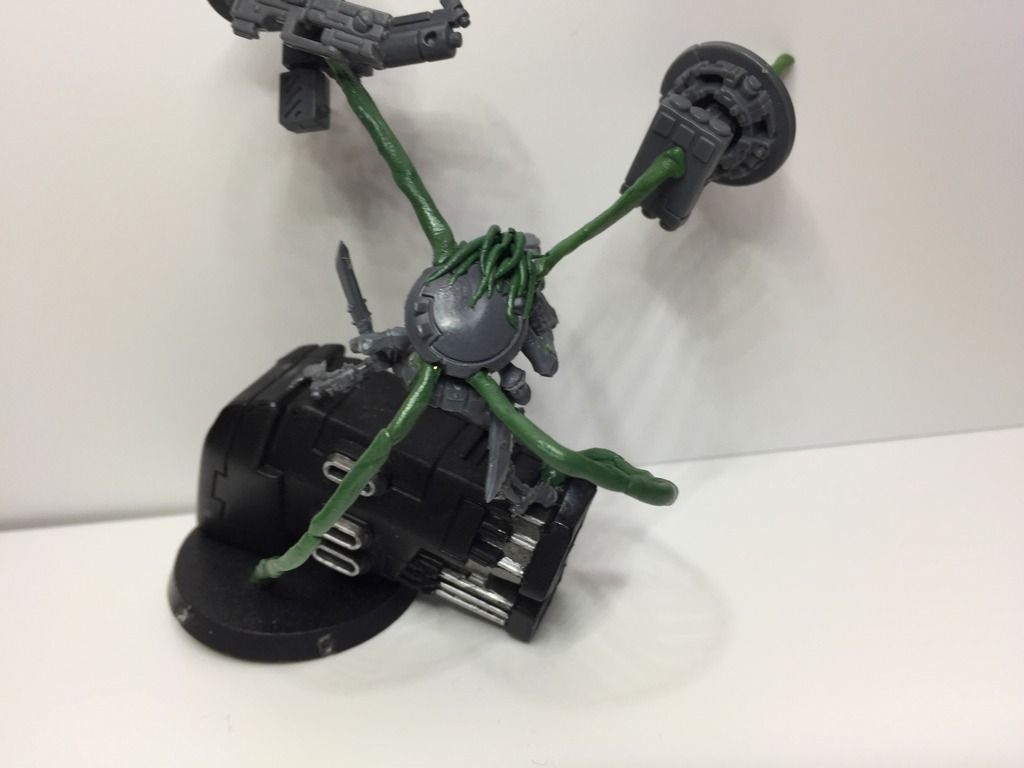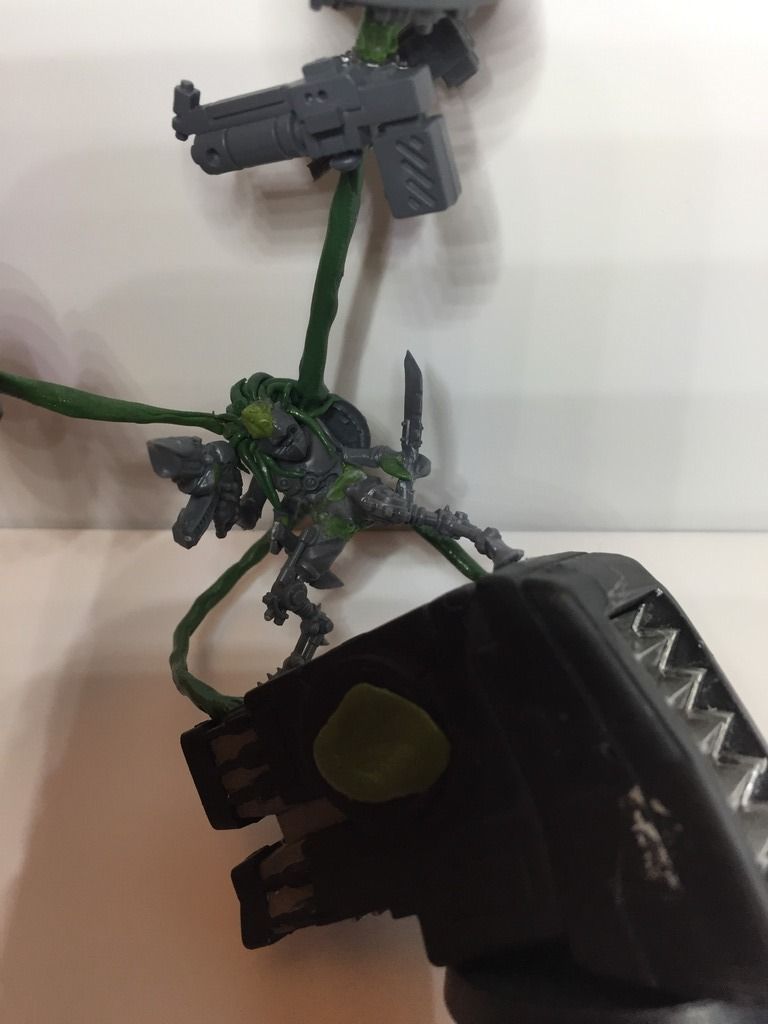 the day after taking these i realised he was missing his other arm ...
... it has fallen off again
but when i get some more glue all will be well again for the Kroot.
C&C welcome as always.