I am "working" on a group of Gue'vesa. They're based on the models for Death Korps of Krieg (and others that use gas-masks) but uses the rules for Tau.
This is the first actual unit I finished. It is a combination of a "Last Exile"-Vanship, two magnetized Tau-Drones, the nozzle of a Burst-Cannon and two Krieg-Soldiers.
Which means I did not have change much in this: The model was just too cool and fit to well.
Not my best work, but I am quite content never the less: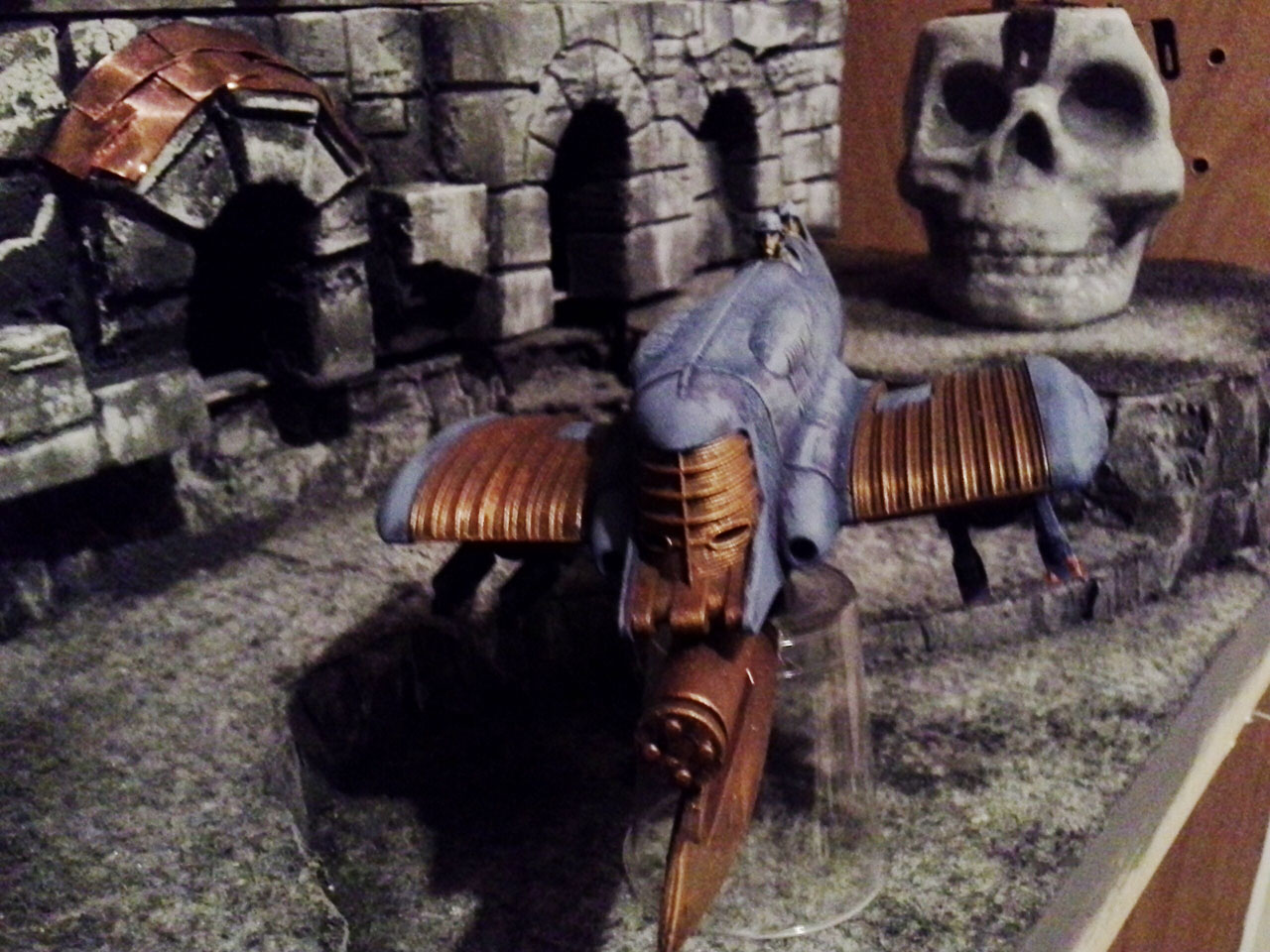 I will post a view more photos with better lighting in the (far?) future, when more units of this small army get finished!