Hi to all the community, been hard to find time for the hobby, even harder to post, however I managed to score a few additions to the evergrowing Cadre. first, another nonGW Tau, Fartaker, I think it makes a perfect Fireblade:
Also the squad of piranhas grew to 3
2 Tetras. I'm triying a diferent scheme for the Pathfinders Vehicles, with minimal sept markings in white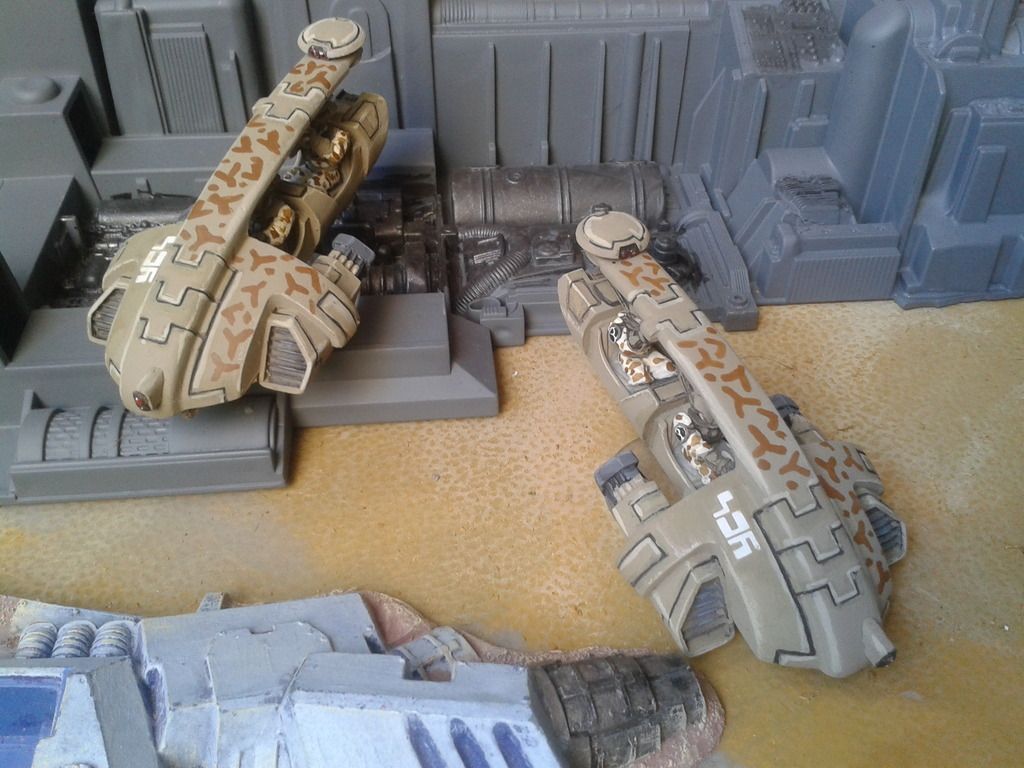 and a Pathfinder Devilfish, lots of sensor spines to evoque his role as recon-info gatherer
so thats all for now. hope to read your comments, and best of luck wit the dices in the 8th ed.