Hi everyone, I have been in this forum for a very short time, so I will introduce myself, I'm from mexico, and I started playing the game last year, and just wanted to show you the army I have been gathering over a year and a half.
When I started the army I hadn't seen any other images of tau aside from the ones in the codex, and I wanted mine to look different (at the moment I had only seen them sepia and dark red) and also I wanted them to use colors from star wars, so I picked black and white, to make them look like storm stroopers and then I wanted to change and add the rebel alliance element, so I added the color red (khorne), but when I learned to paint I discovered that it's almost impossible to make white (ceramite) armored tau look nice, no highliths can be added and the white color is very transparent, so I mixed my own grey color from black and white from citadel paints.
The result is this grey and red (mephisto) army, after I finally got my Commander Farsight (I was on a trip to europe) I added the dark grey color as well, and I love it now.
here are the pictures:
you can see the difference on colors and some improvement in techqnique from my first piranha and my new piranha.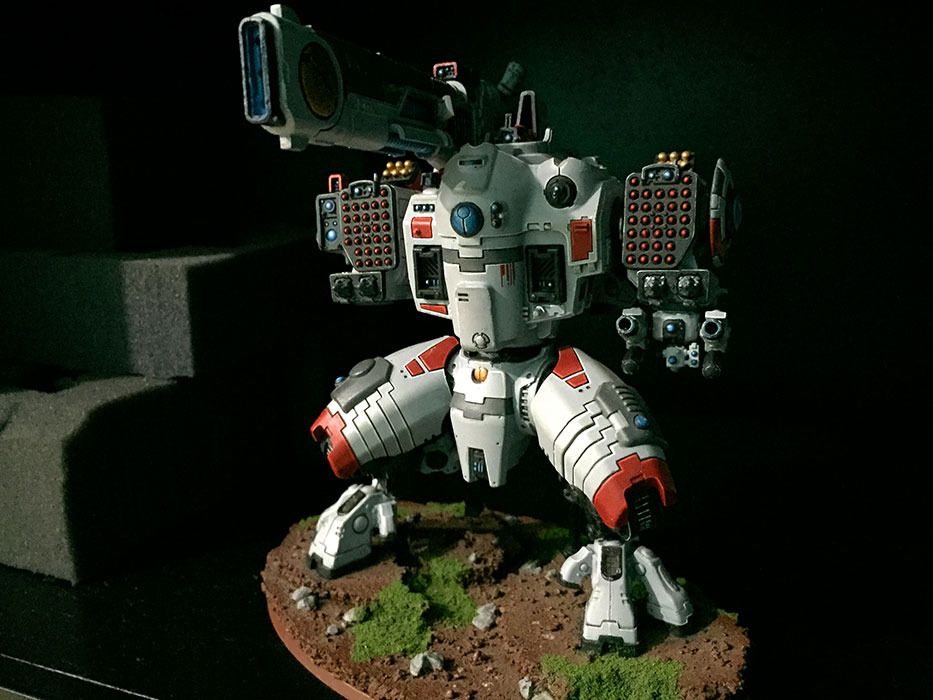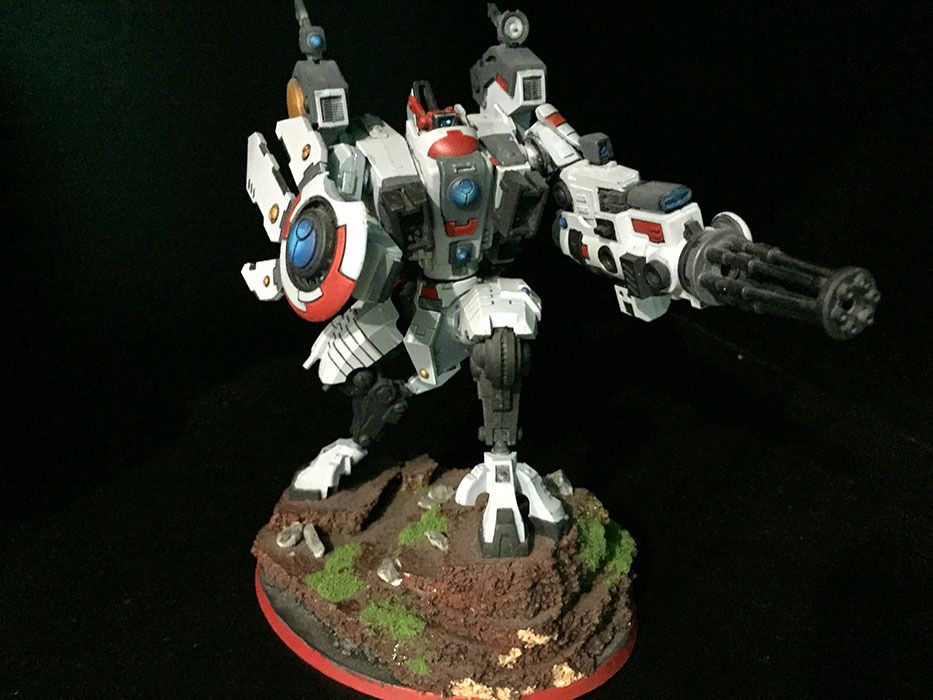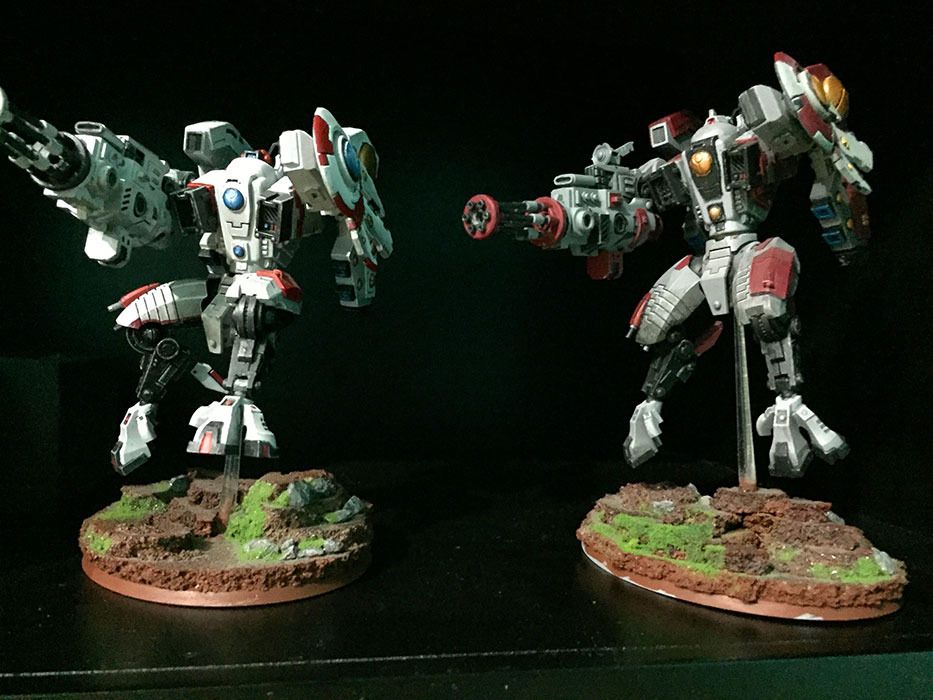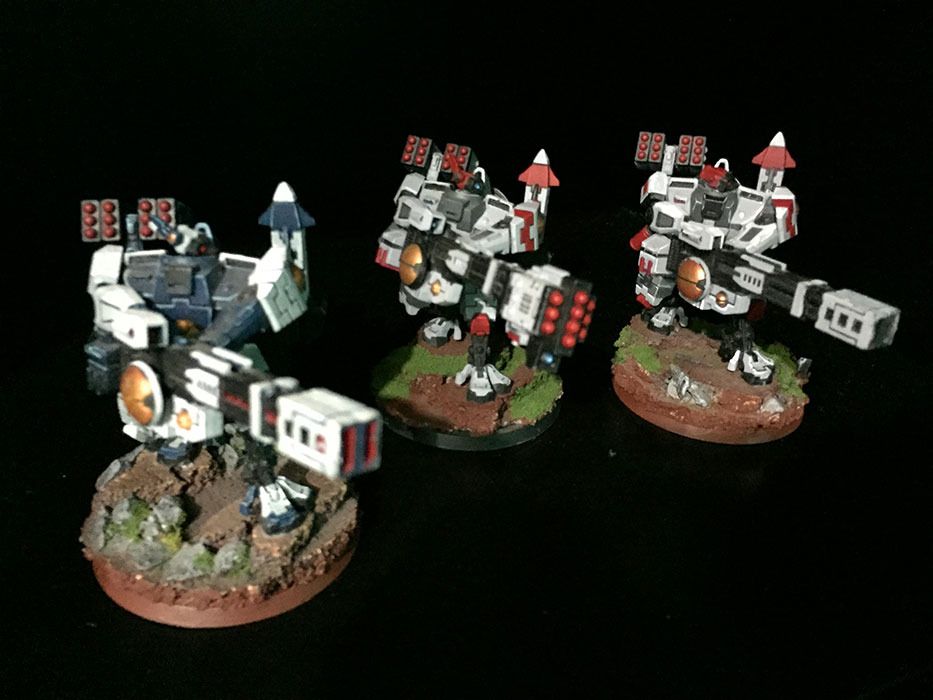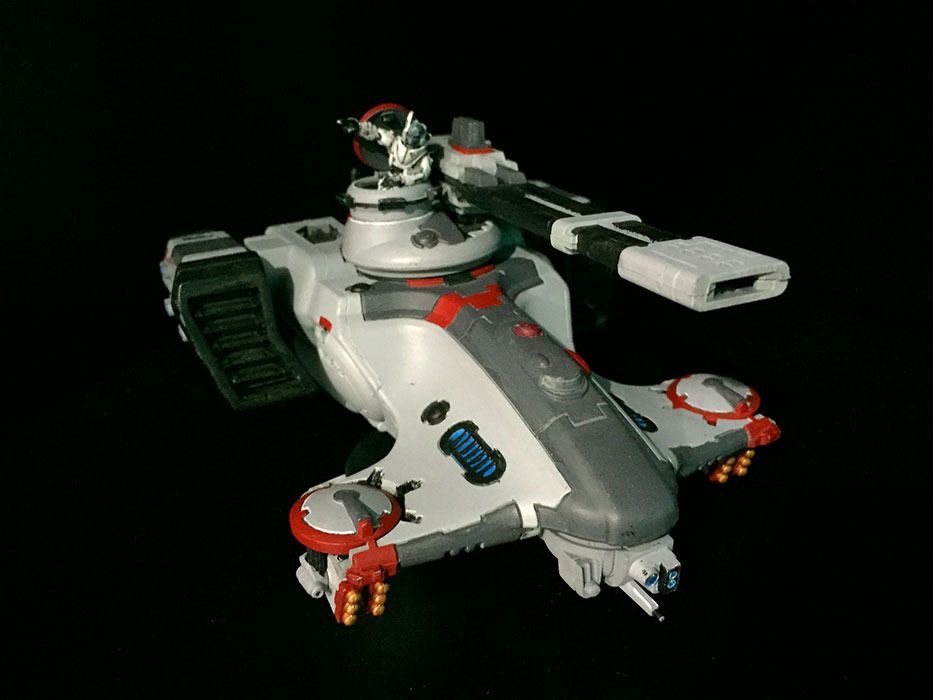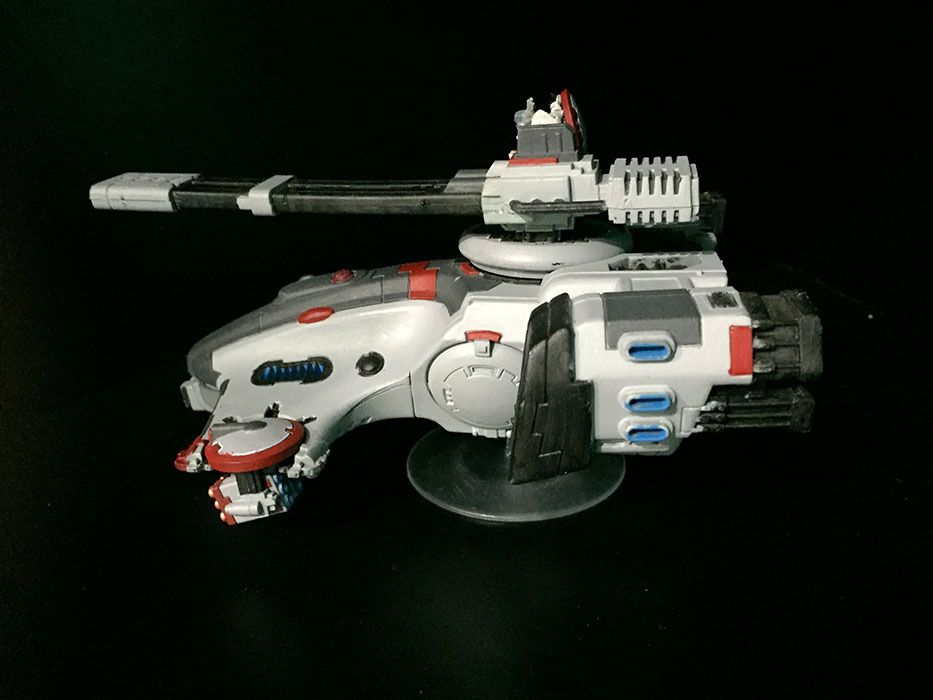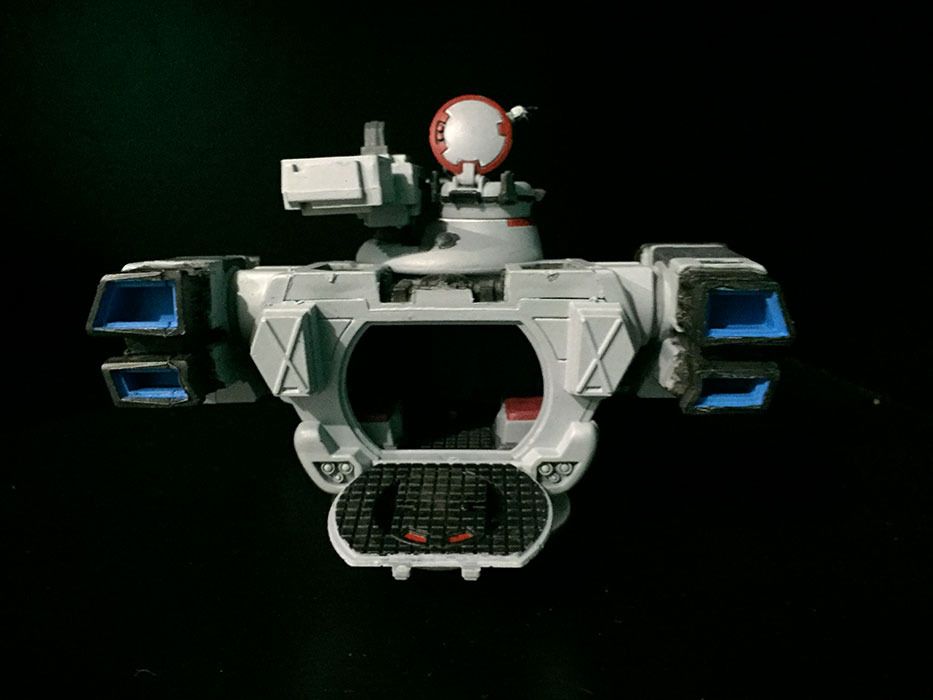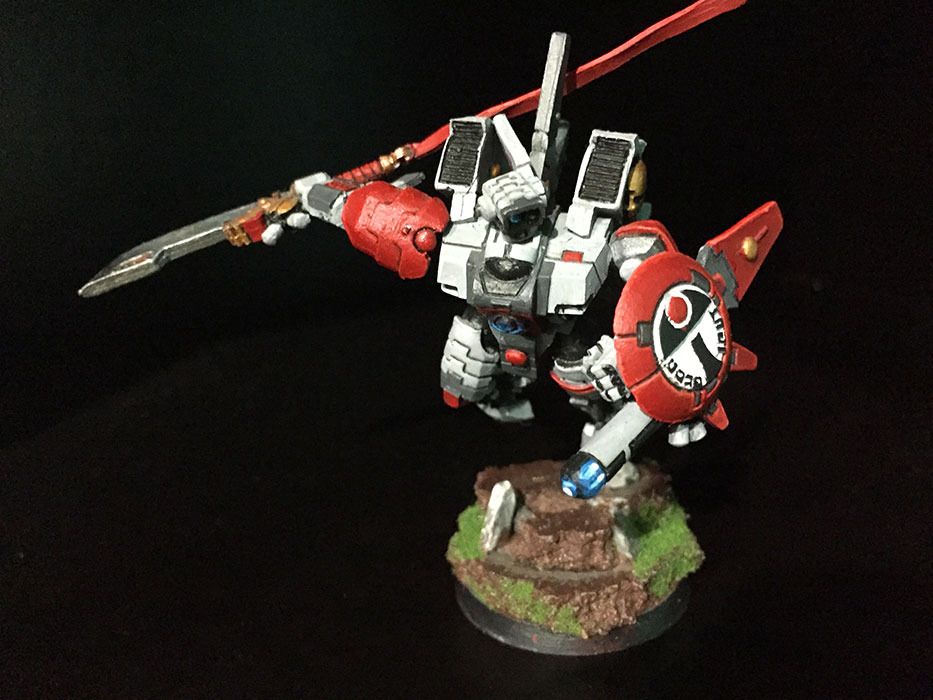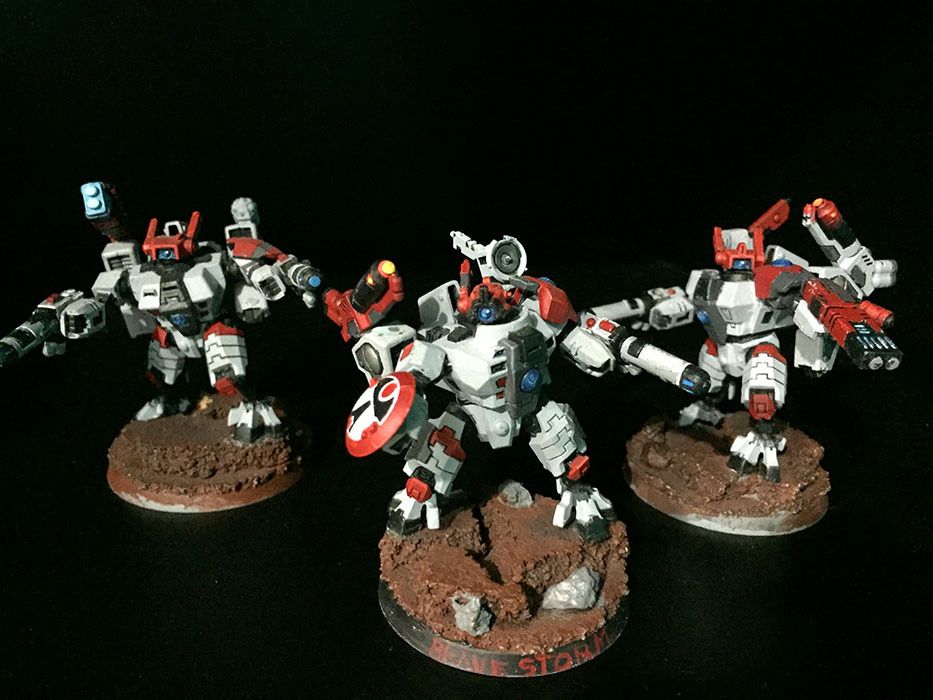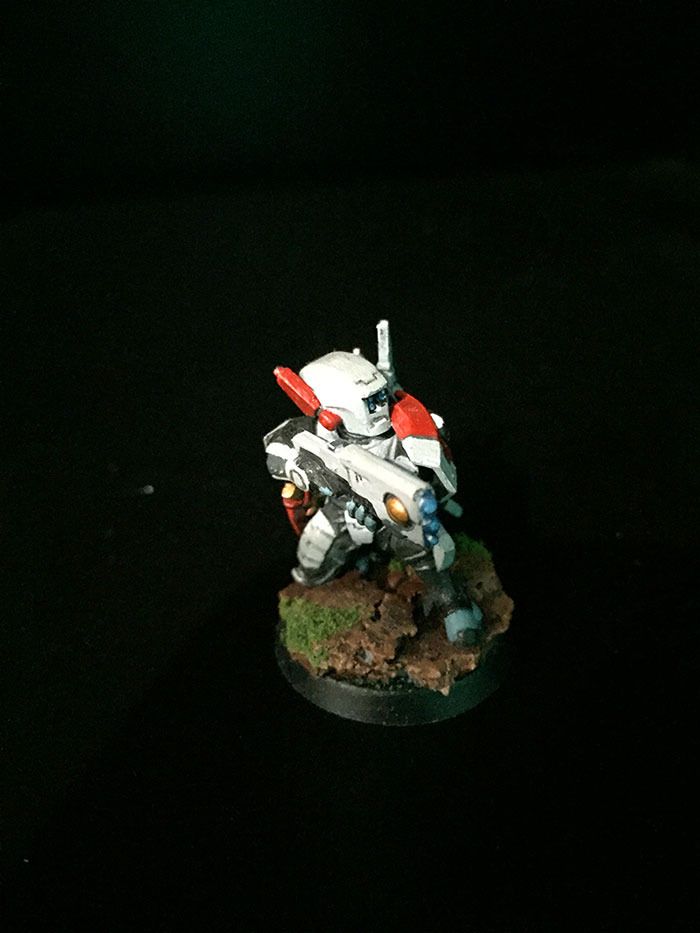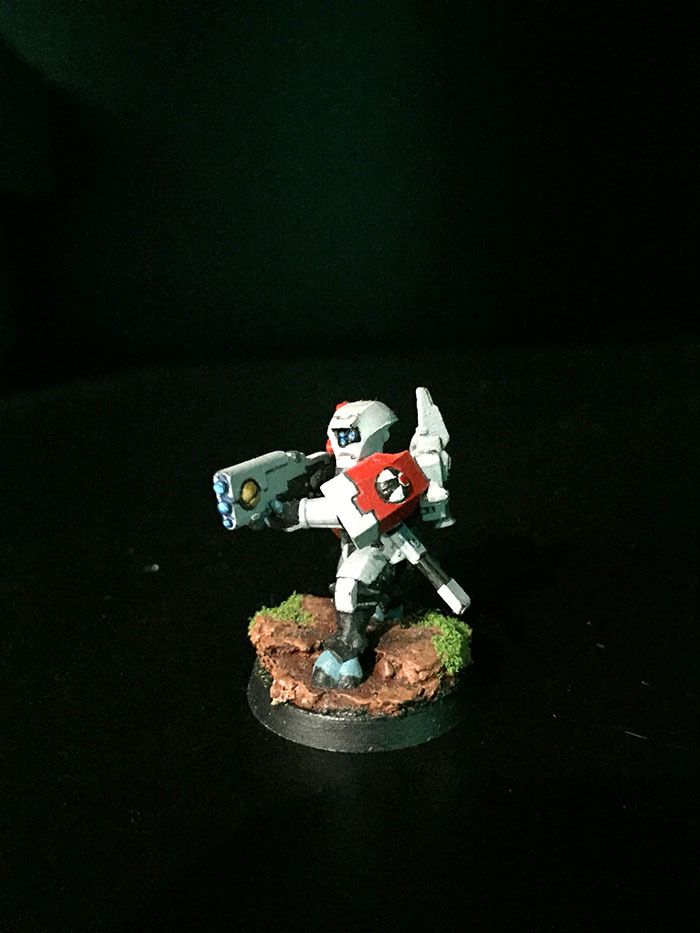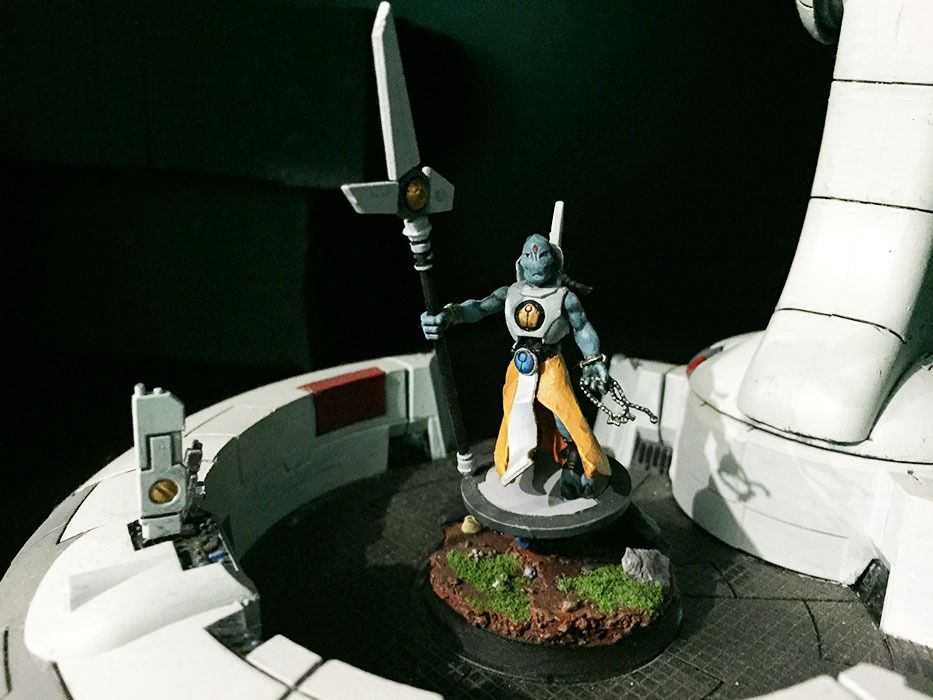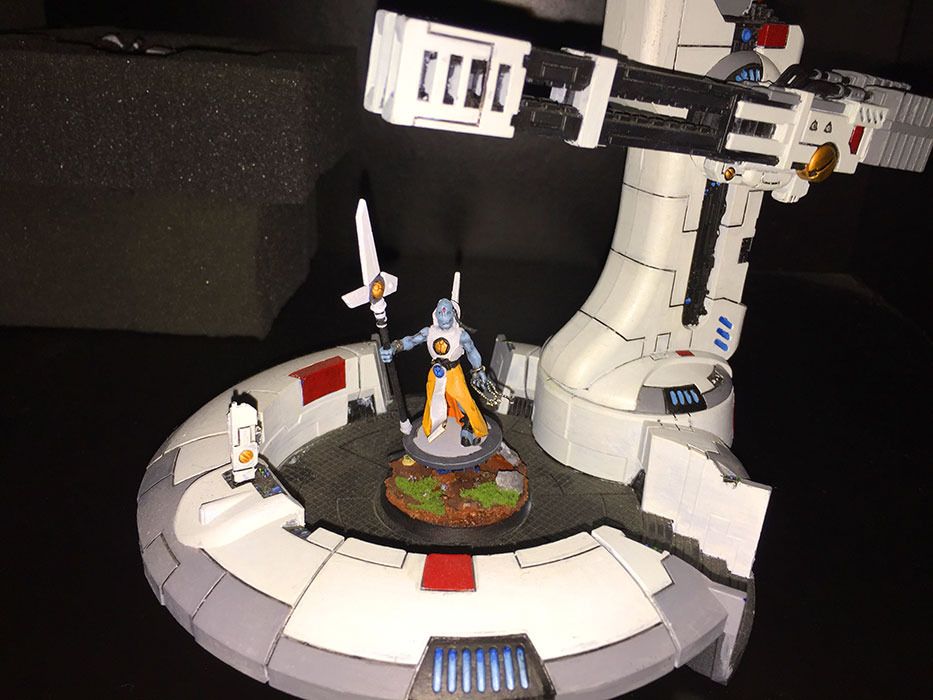 thanks for your attention
Tau'va.