Hey ATT,
Looking for some help with my Army. It has a paint scheme, but i'm not as good with some of you when it comes to Lore, Naming, and Sept's.
First off ill put up the pictures of the army.
*edit* silly photobucket went crazy with photo orientations... sorry for any neck injuries
Crisis Shas'vre with 2x Plasma Rifles and drone controller (magnetised)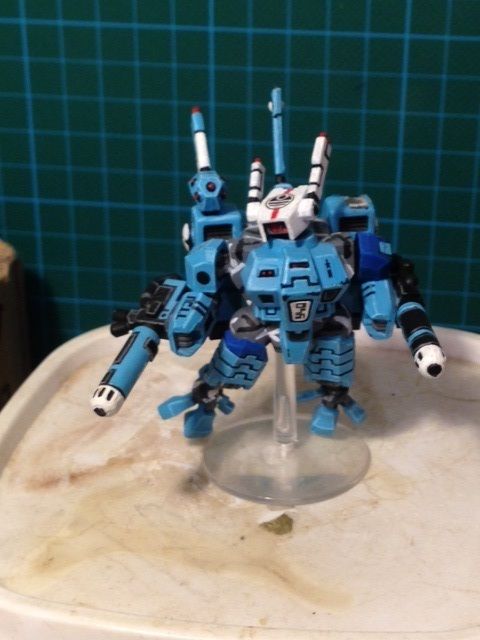 Commander with cyclic and plasma (sorry for fuzzy photo)
Pirahna with Fusion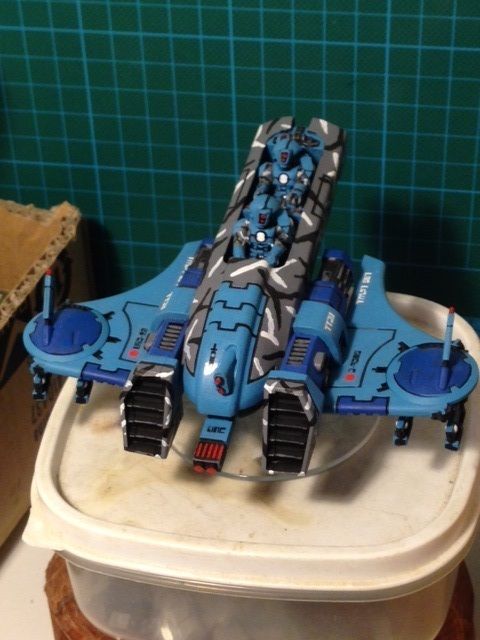 Longstrike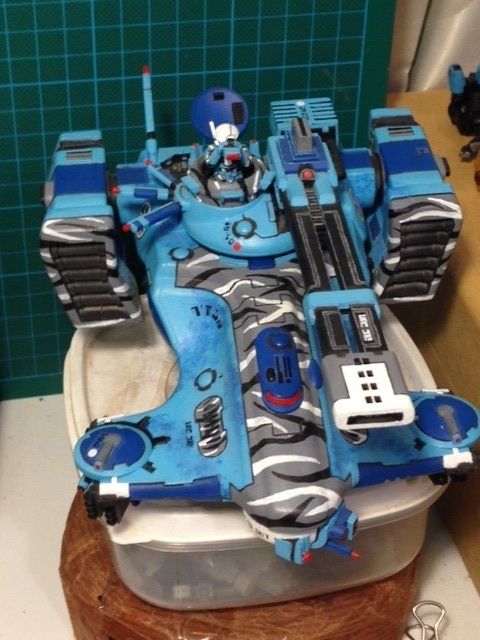 Ethereal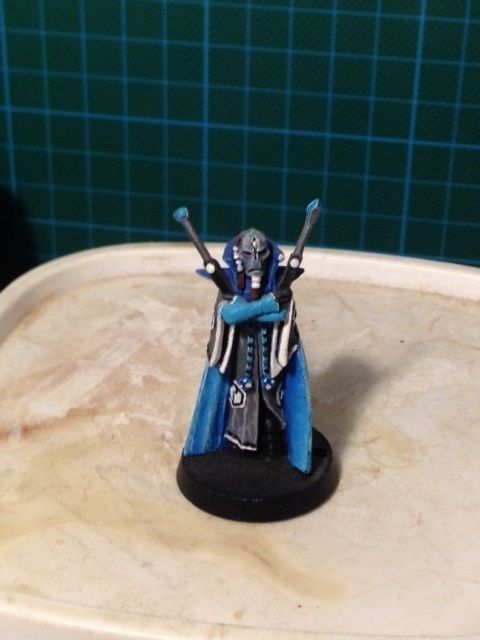 Drones
Riptide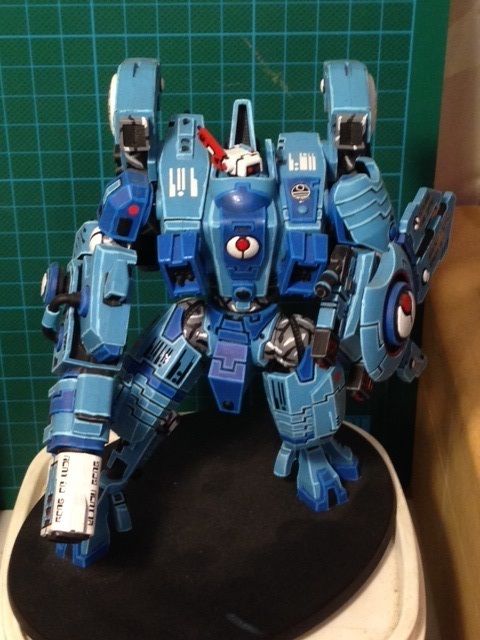 Strike Team w Home Built Missile turret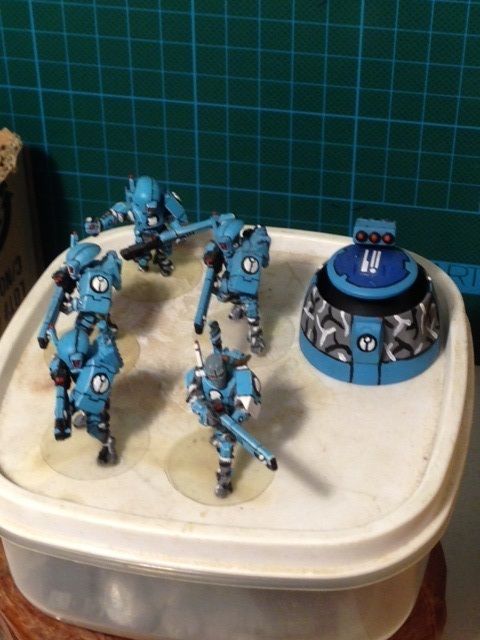 SunShark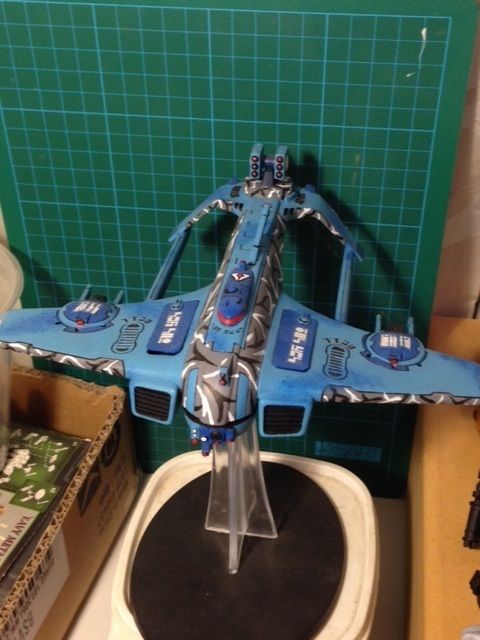 Homebuild Firesight Marksman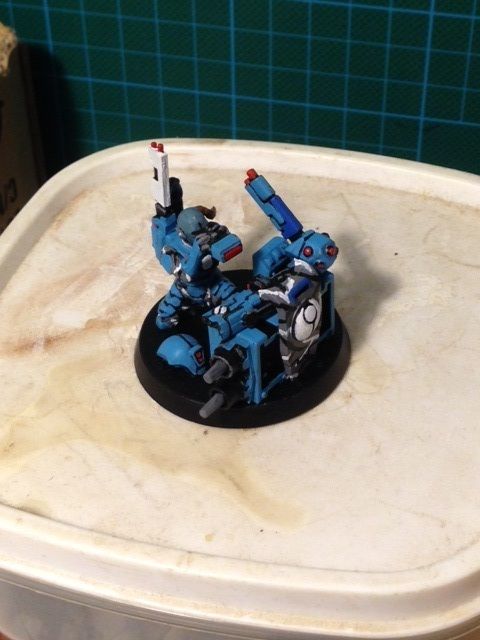 Stealthsuits
Pathfinders with RR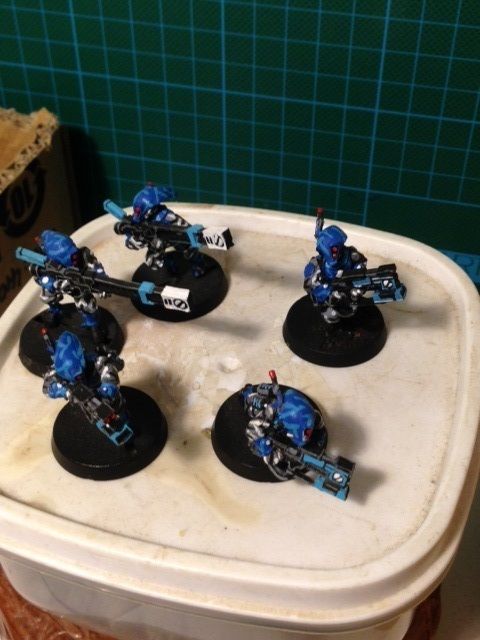 Kroot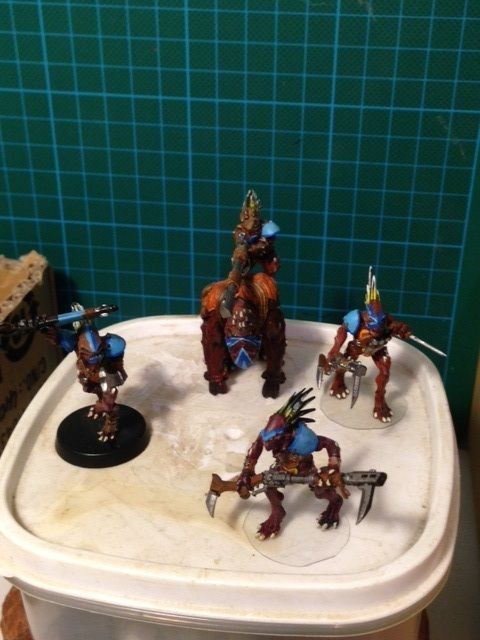 Full Army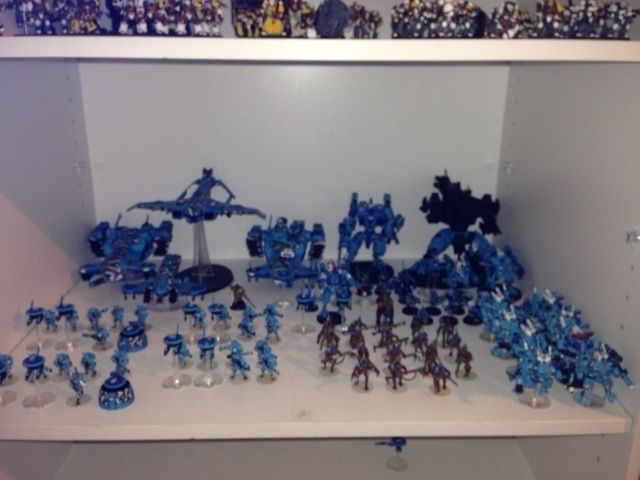 I'll add photo's of the Y'vahra and Stormsurge when they are finished!
So at this point my <SEPT> has no name and more important my commander has no suitable name.
Lechai Skull is an anagram of my name if it helps.
Not Sure which SEPT decal I've been using either.
Any suggestions welcome.