Hello all,
Long time no speak
. I've been a little busy with the other love of my life, namely my big black motorcycle
! Anyway I have also been busy painting. I have now offically painted every T'au Empire figure I own
, and I'm currently planning my next project. Below are a couple of pictures of the 'finished' cadre along with some air support...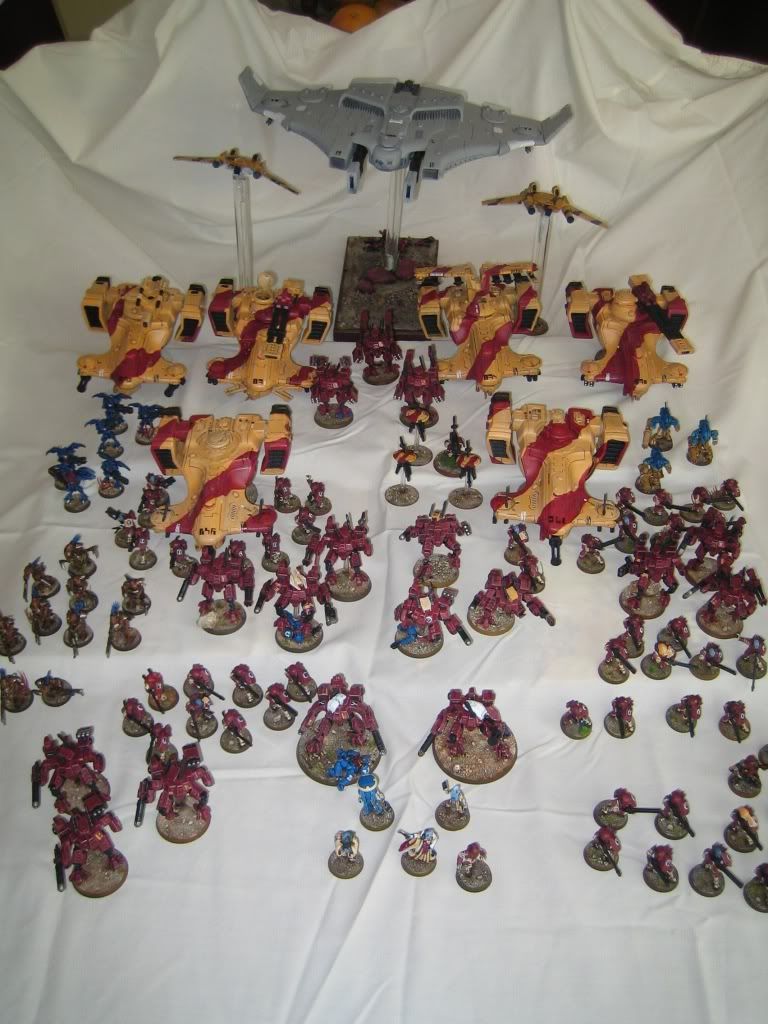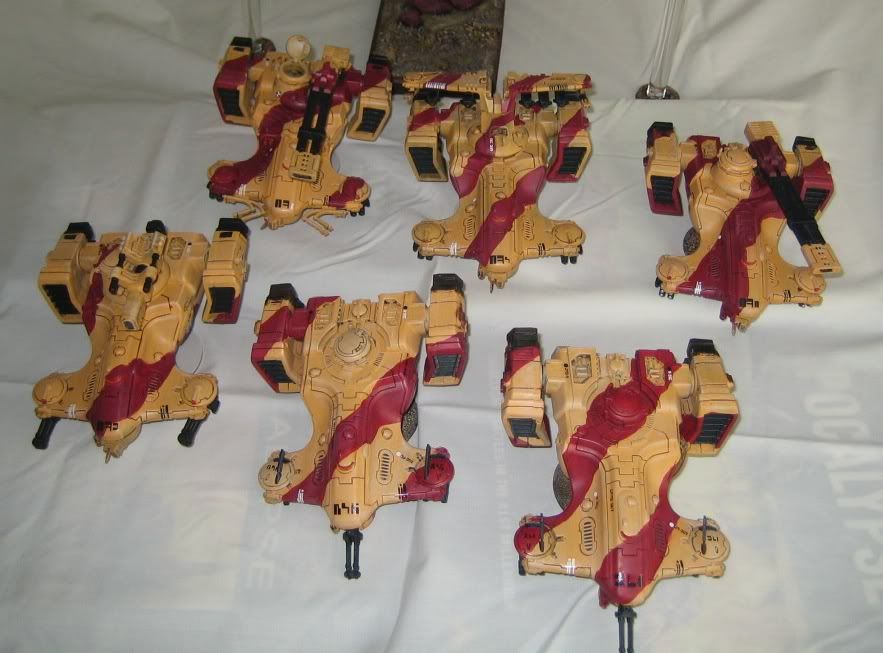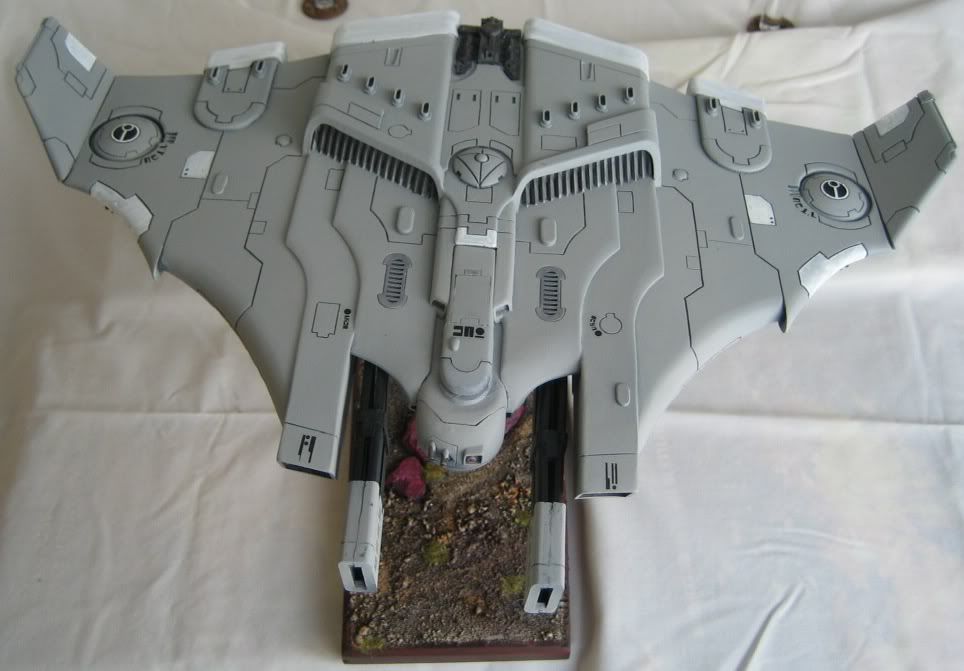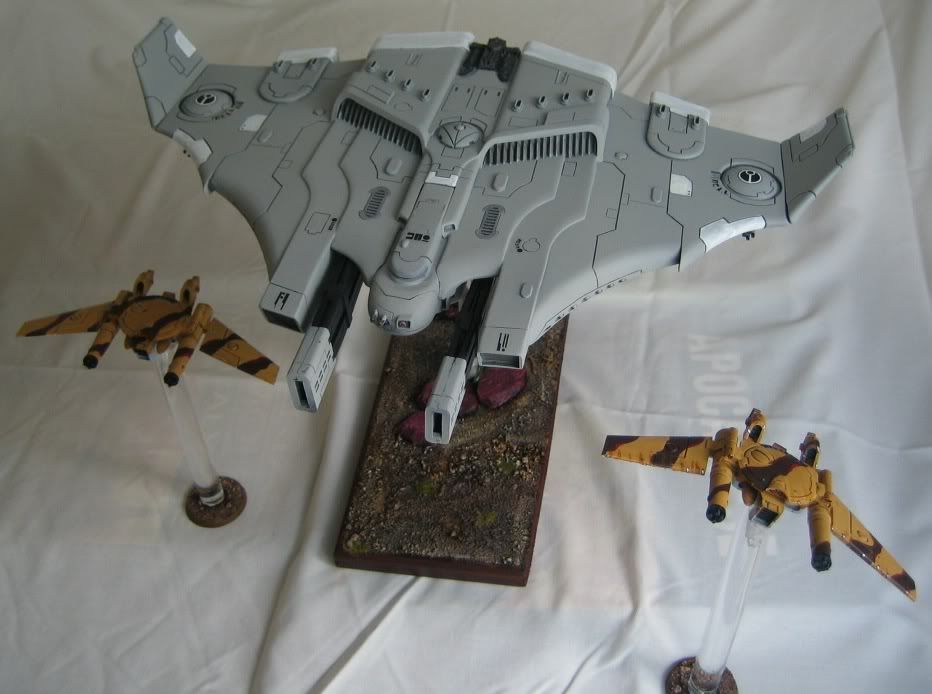 The army list consists of:
1 Ethereal and retinue
2 x Shas'O
2x Shas'El
2x Shas'Vre
3x XV88
3x XV25
8x XV8
50x Fire Warriors
10x Kroot
6x Vespid
5x Gue'la
2x Devilfish
3x Hammerhead
1x Skyray
2x Remora
1x Tigershark