Ok, so folks have been at me to post some of my painted stuff, so here's a few of them. Not brilliant compared to most of you other Michelangelos, but there you are!
First: R'myr
Now, one of my Ethereals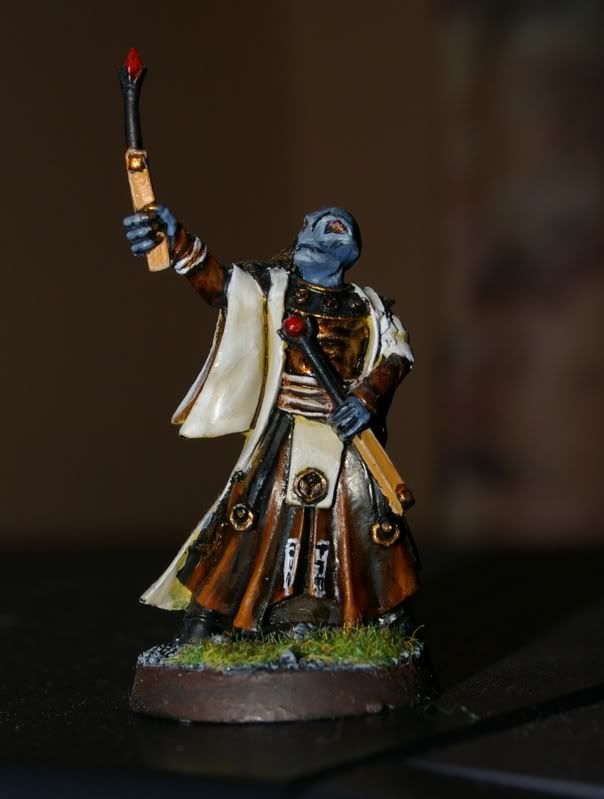 Good Ol' Anghor. Maybe I'll finish his base off sometime this year...
And finally....She Whose Butt Does Not Look Big In This....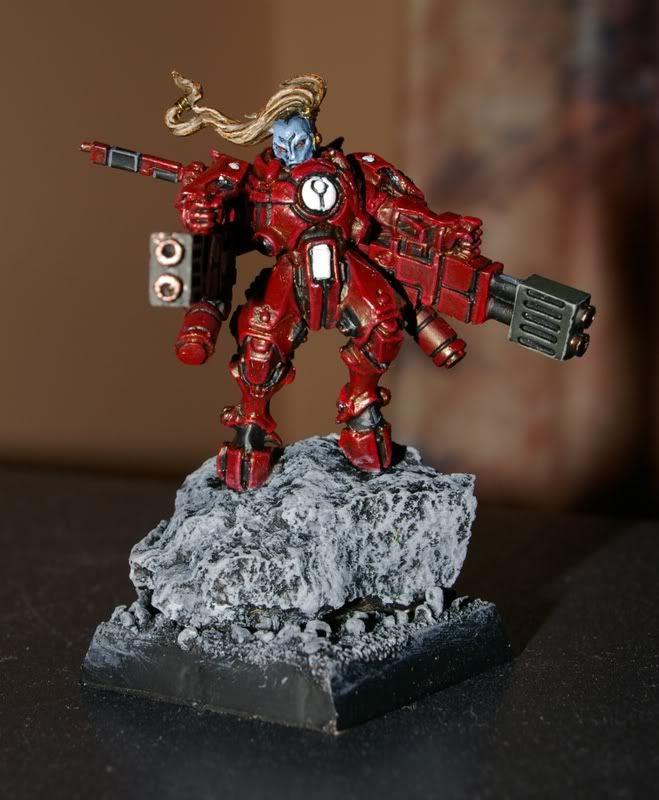 Yes, yes.....I *know* Shadowsun's armour is supposed to be white. I think that particular suit is at the laundry. Hard to keep clean, you see. Oh, and that isn't nail polish on the fingers of her left hand, it's reflected flash!
Anyway, that's all for the moment, folks.
E.