Arise my thread, arise.
Hello Sherpa, thank you for your kind words. As a moody self-critical teenager, they do wonders for my self-esteem.
The problem is indeed a case of the plastic not being strong enough. I will have to look into metal rods.
Now then, time for an update!
The next wave of ships just arrived yesterday. First up a group of Orca-class gunships: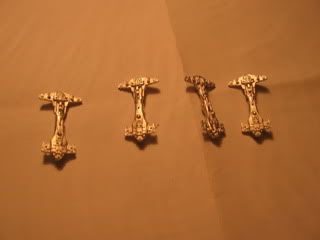 Next is a Merchant class. Here is the retro-cool packaging it came in: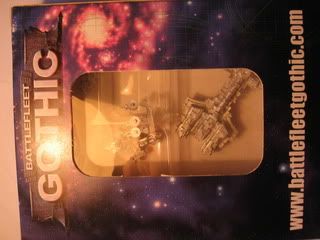 And an exploded view: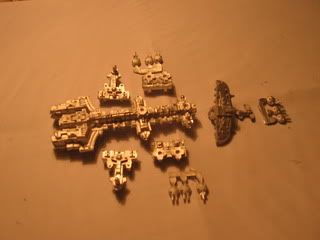 Unfortunately I was unable to get good close-ups of the individual components, so there are no images of them, just a group shot.
Now, I have two big problems with my Merchant. The first is that last night I discovered, to my horror, that my superglue had died and is now nought but a gelatinous glob of, erm...something. The other, much bigger problem, is that the core piece of the Merchant has been badly cast, and the front section is somewhat twisted. As it is a metal component, I am somewhat unsure of what to do about it, and it is too thick for my standard procedure for dealing with such distortions. If any of the finely honed minds here have any suggestions, I'm all ears. However, remember that I am only an adolescent male, and my resources are very limited.