Hello ATT!
It has been ages and some since I had any involvement with anything 40K, or modelling/painting for that matter. I return to you with my latest creation; my very own commander converted from a Broadside kit! My main reasoning for kit bashing a broadside is that at the time we only had the crapcast commander (which I still have unassembled in the box after nearly 3 years due to a horrible miscast and the parts bending out of shape after letting the box lay in the sun a single afternoon), and since I didn't really like the design of the finecast commander I decided to build my own. At the time of my choosing we didn't have the revamped crisis box, or the (new) plastic commander (to me he is new at least!), so I went with a broadside to also make my commander a bit bulkier.
Anyways, after cutting some parts up, adding some extra spare parts from other broadside kits, and using lots, and I mean LOTS of green stuff (nearly full two bars) I finally managed to get an idea of what I wanted to make. I stagnated a bit once I needed to make the jetpacks, considering there are none in the broadside kit. I ended up using two seeker missles as the ''base'' an then added pieces of frame and green stuff to make the ''top''. I actually added the SMS since I thought it looked cool, and in my opinion any jetpack should be graced with a missle pod/SMS, even if it's just decorative. I can remove the SMS and then have spots for 2 other weapons as well (ie, plasma rifle, fusion blaster, etc). Lastly, the transparent green bars and screen are simply Lego parts, slightly cut and modified to fit on my commander. The green bars on the guns are from a Necron Warriors sprue (the rods that go inside the guns).
So without further ado, here I present Shas'O j'Kaara Yanoi [Commander Mirrored Moon]! The first two pictures are in ''natural'' light, the others are with the flashlight from the camera.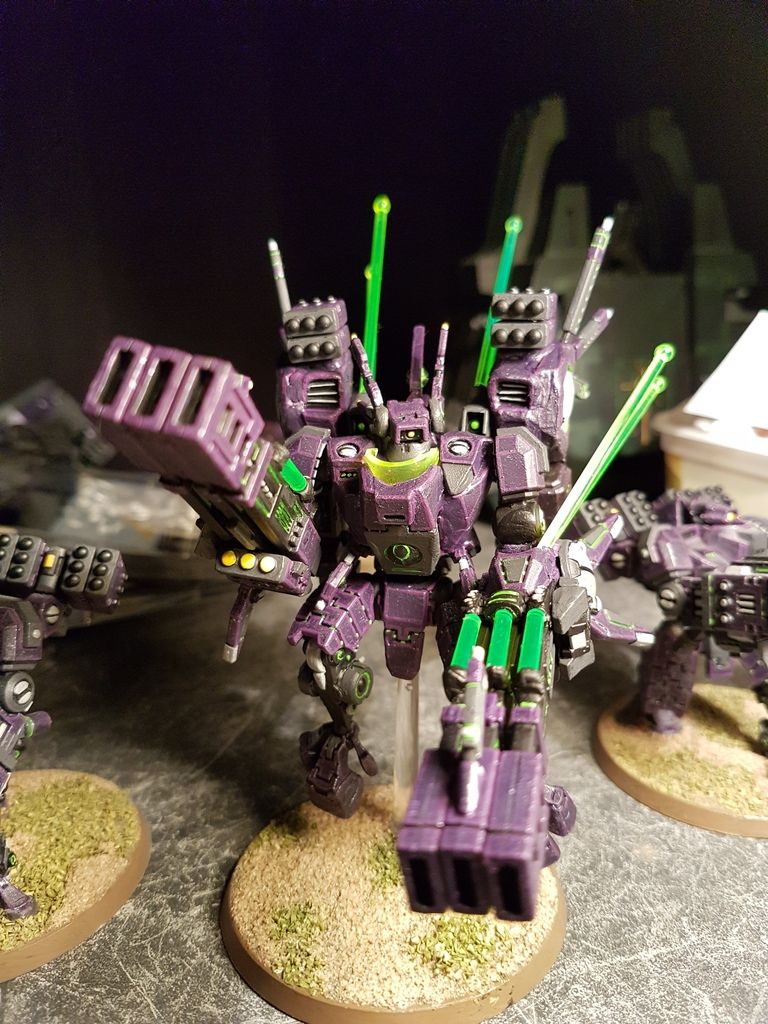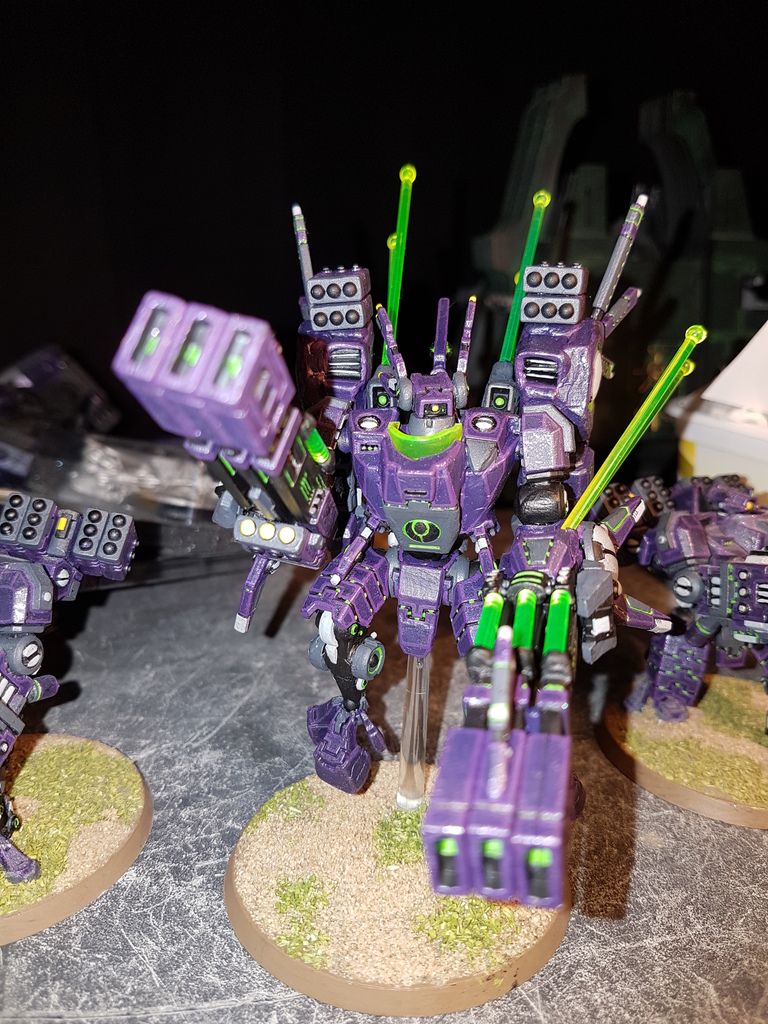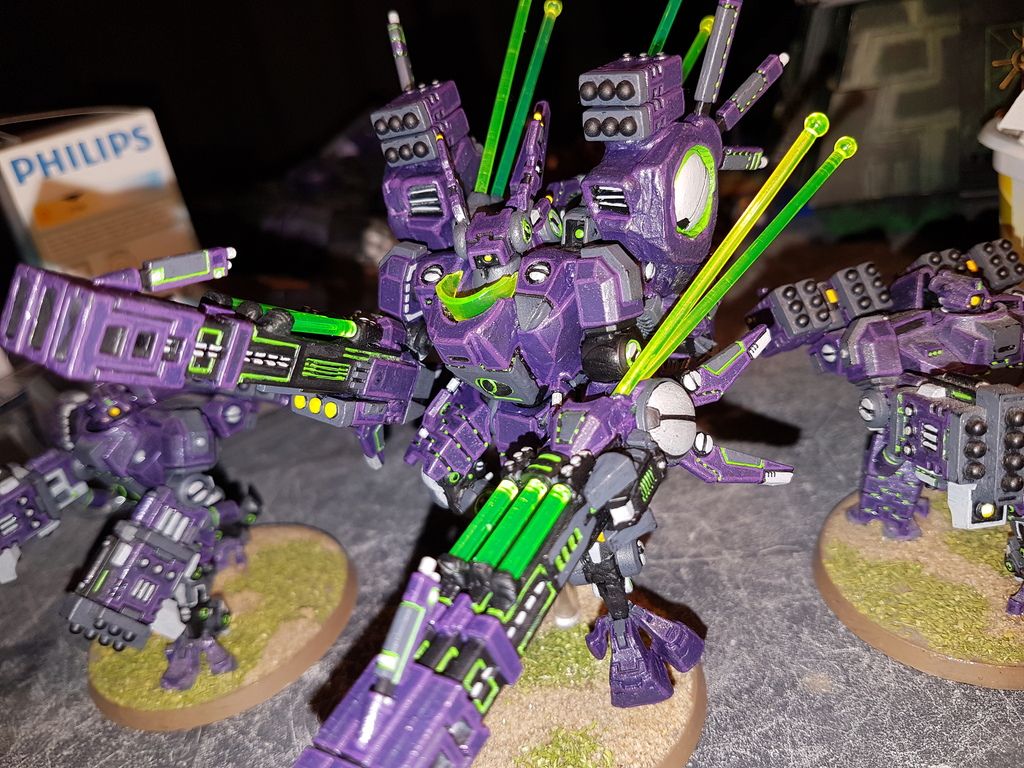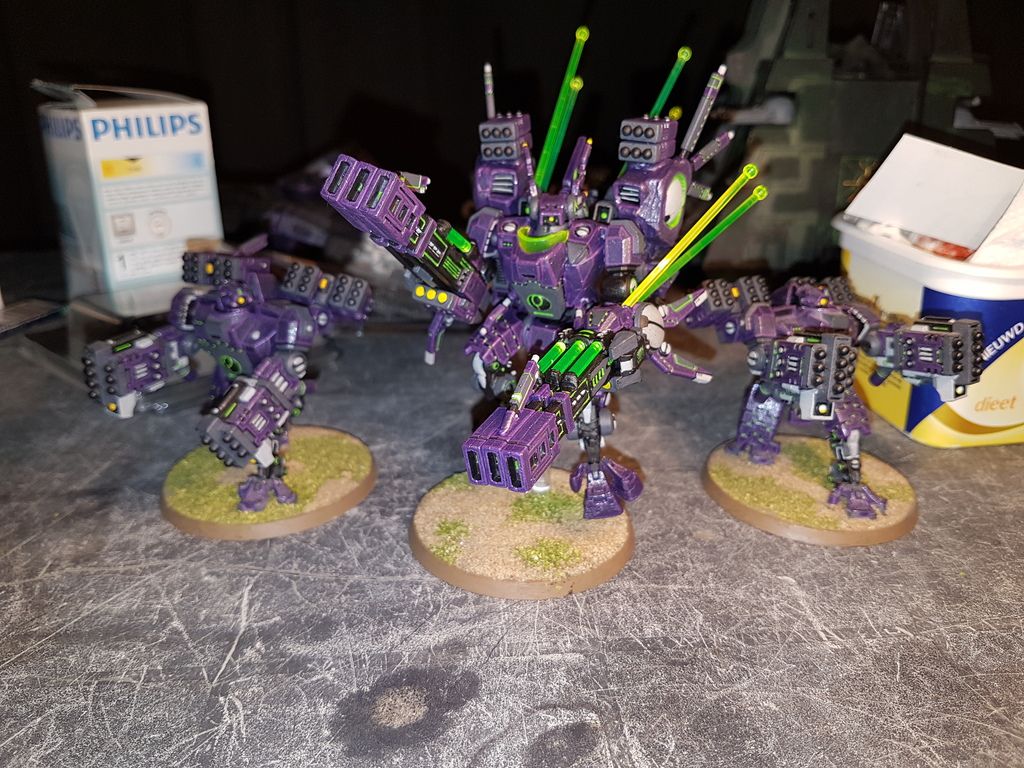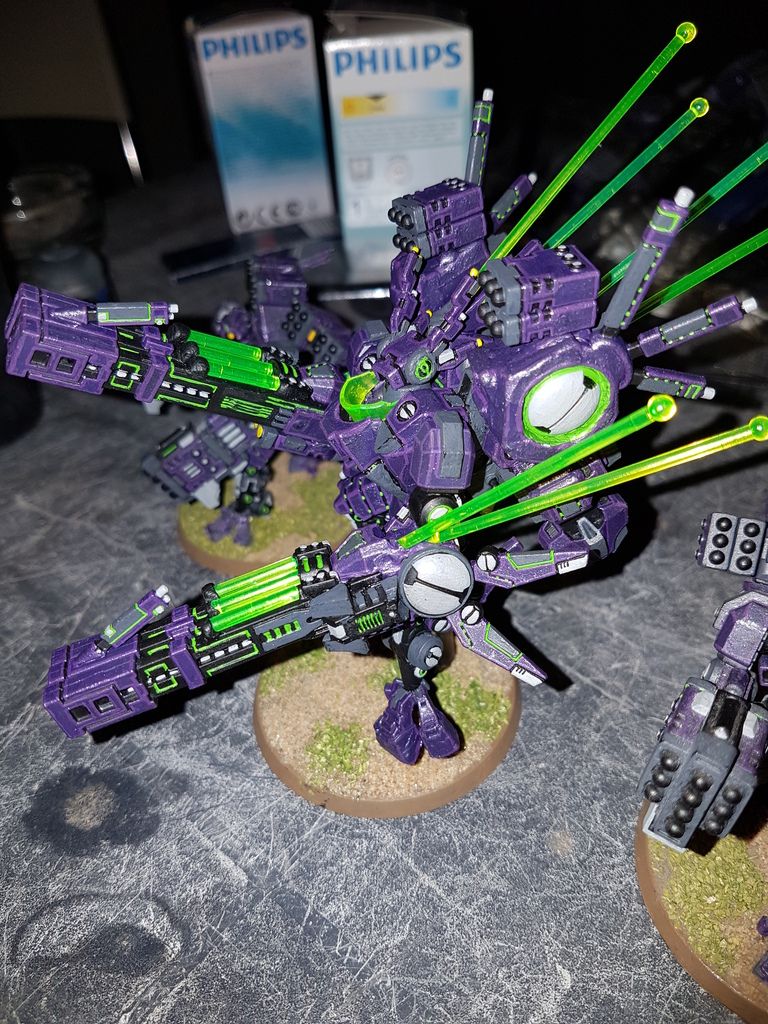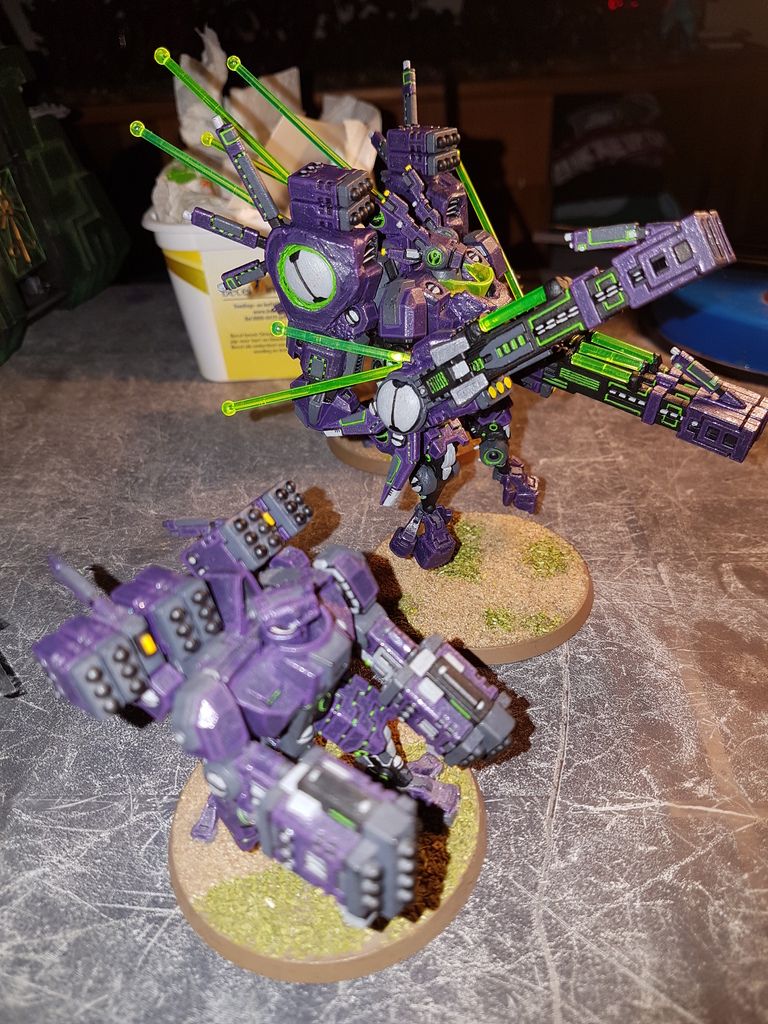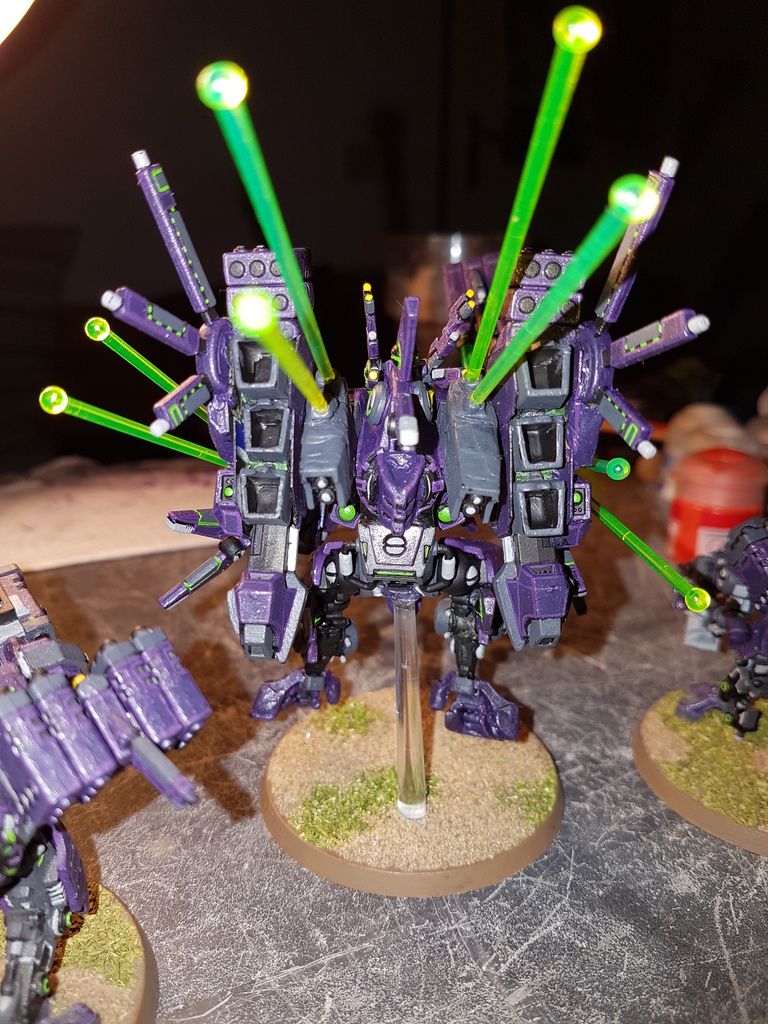 As for a little fluff explanation; My commander's name is Mirrored Moon because when he fires his guns, the spheres of light that radiate from both his arms and the impact place resemble twin, identical, moons. The green rods are present on his battlesuit to regulate energy through various weapons and support systems, as well as communicating with his various soldiers.
Comments and Critique welcome, and if you guys would be interested in some more in-depth fluff, just let me know!
Tau'va!