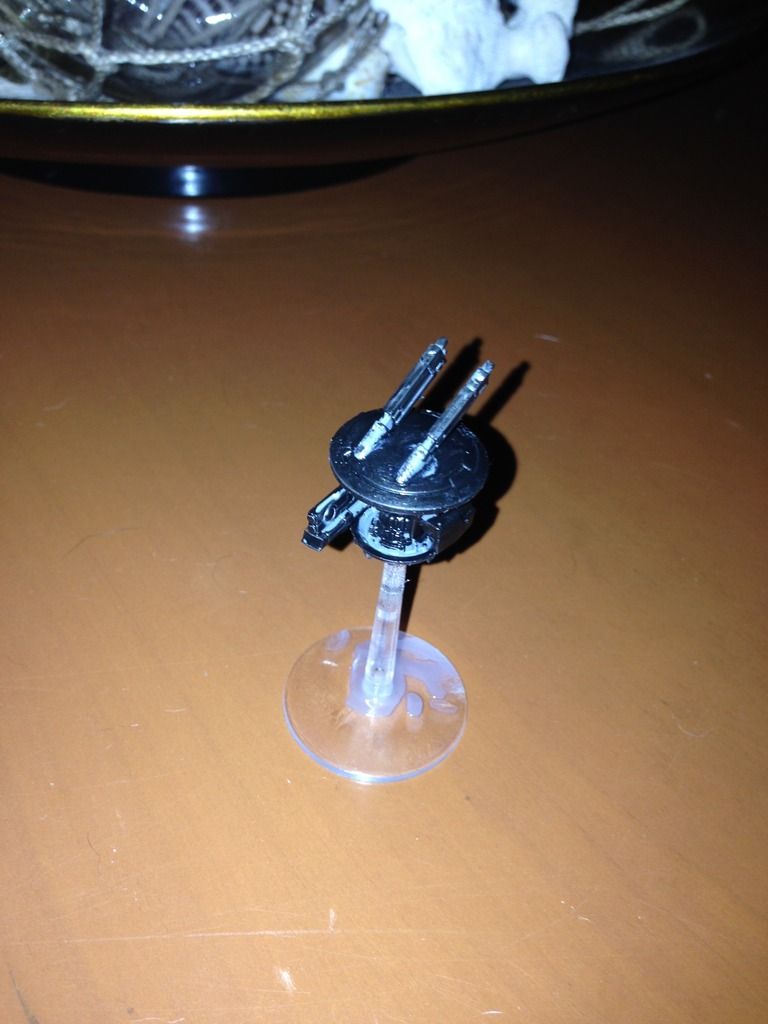 To create this drone, I used parts that can all be found in the standard Fire Warrior Kit. It consists of the markerlight camera rig from the markerlight drone, the shield generator from the shield drone, and a single pulse carbine from a gun drone. it is remarkably easy to put it together. Just fit the sockets where you think they should go (i.e the shield generator fits into the bottom of the markerlight drone bottom)
My homebrew rules for this beauty are below:
MV-76 Intelligencer Drone
Unit Type: Jet-Pack Infantry (drone)
WS: 2
BS: 2
S: 4
T: 3
W: 1
I: 5
A: 1
Ld: 7
Sv: 4+
Points to attach to a fire warrior team: 18
Special rules: When attached to a fire warrior team that is firing at a unit behind cover, the fire warrior unit (excluding the Intelligencer Drone) gains the
Ignore Cover
special rule. The drone also gains a +3 invulnerability save from a shield generator. In addition, the drone is treated as having a single pulse-carbine weapon.