I got an assembled devilfish off ebay for about 1/3rd retail, just one problem, it didn't come with a base. As most agree, GW's flybases are flimsy, and I wanted something more durable. After a bit of searching I found
http://www.advancedtautactica.com/viewtopic.php?f=21&t=13731&hilit=flying+base
, but it's a bit large for a 'fish, so I set about coming up with my own...
Started with a Pilot G2 "mini" gel pen: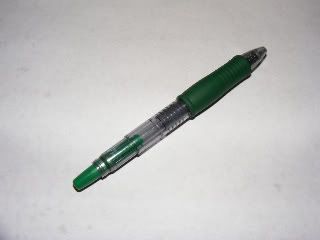 and remove the ink cartridge.
The cartridge for the G2 mini is the same length as the long stem for a GW flybase, so no cutting needed.
Remove the ballpoint:
So that you're left with this: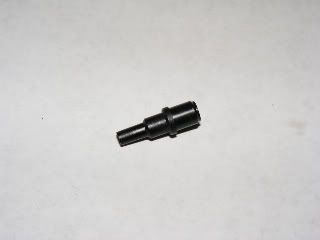 Run a cotton swab through the tube, and wash out the black tip bit to remove any ink.
Then I cut a base from MDF and drilled a hole in the center to mount the tube.
Bore out the normal basing hole so that it fits snug on the black tip bit and glue it in place:
Decorate as normal, and its finished!
Any tension is going to be in the joint and the tube is both tougher and more flexible- its gonna take real effort to break it, and its easily removed for storage and using the landing gear.