I've been having a great deal of problems with motivation for quite a while now, but this may have been finally put to rest (for the time being) by a visit to my local GW store about 5 weeks ago.
A notice was decorating the check-out area. It said: "Are you fed up playing with unpainted miniatures? Take up our challenge to paint a 2000pt army from scratch between now and the 31 October. Those who complete this will be allowed to take part in a special "Entrants Only" GW Tournament using their newly painted army".
I have had a bunch of Grey Knights languishing in a carry case for about 3 years, so I thought "What the heck!" Having not had to work on a Marine list for some time or on a Daemonhunters list *ever*, I decided to keep it to as few models as possible but with a bit of variety included in the model selection (ie the henchmen) so as not to get bored. Here's what I came up with.
Grey Knight Hero (using Stern model but not as Stern)
4 GK Terminator Bodyguards
Inquisitor Coteaz
11 Henchmen: 3 Acolytes, 2 Mystics, 2 Hierophants, 1 Cherub and 3 Combat Servitors.
6 GK Terminators: one incinerator.
Brother-Captain.
Eversor Assassin
Inquisitor
3 Henchmen: 2 Servo Skulls, 1 Gun Servitor with plasma cannon.
3 5-man squads of Grey Knights: two with incinerators, the other with a psycannon.
Please note:
I didn't bother to post up the wargear as this is
not
a "Rate my list" post, so please do not give suggestions for improvements
.
So far, the following have been completed:
Inquisitor Coteaz (base needs completed; the model was painted a while ago)
and a couple of servo skulls, painted around the same time as Coteaz.
Closer shot of one of the skulls: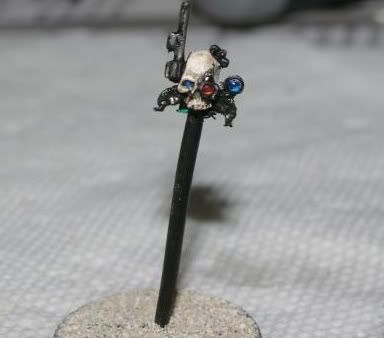 One Eversor:
and the second Inquisitor, front and side. This is a result of about 3 hours' work. A bit to do yet, but the main bulk of the model is done. The armour is Tin Bitz basecoat, then Tin Bitz/Brazen Brass mix, progressing to Burnished Gold, with Badab Black wash followed by Armour Wash. Devlan Mud is on the skull features, and Asurmen Blue wash was used over the white areas, which had been painted with basecoat Fenris Grey, then mix FG with Space Wolves Grey and a straight white highlight wetbrushed on.
The Grey Knight power armoured guys:
Justicar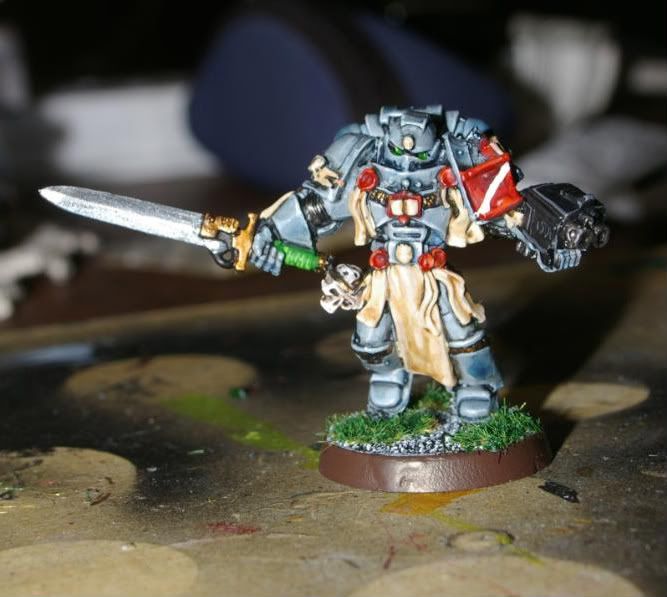 Grey Knight shooting
Grey Knight with Incinerator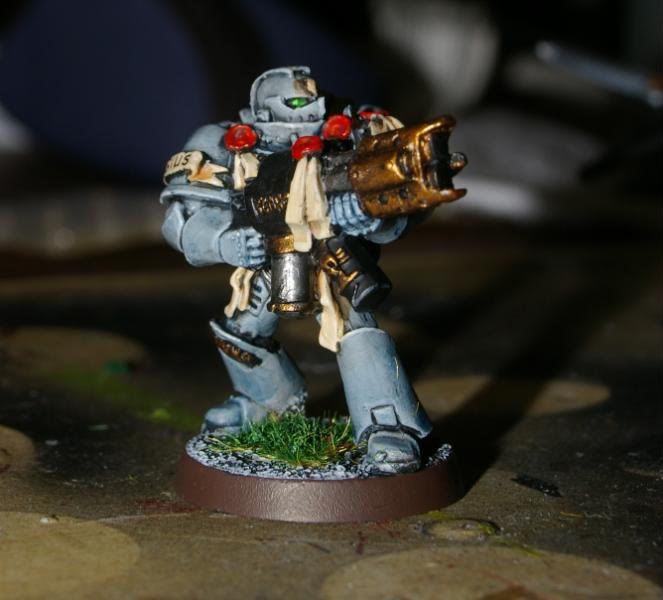 The whole gang
Group One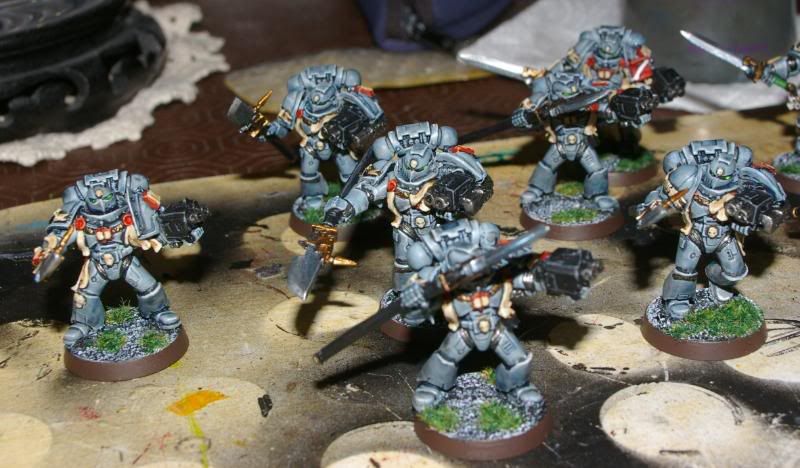 Group Two
I'll be treating this thread as a "blog", so it will be updated as and when models/units are completed. Hope you've liked what you've seen so far.
E.