These here are some of my Ultramarine models that I've painted up recently. I'm a pretty slow painter, so this thread probably won't be updated very often.
There's no transfers on these models - I much prefer freehand, and they never go on the rounded shoulderpads right anyway. I said that I couldn't highlight Ultramarines in my introduction topic - but I think I've worked it out now. Regal Blue is so awesome.
First up is Brother Melior - just a regular Marine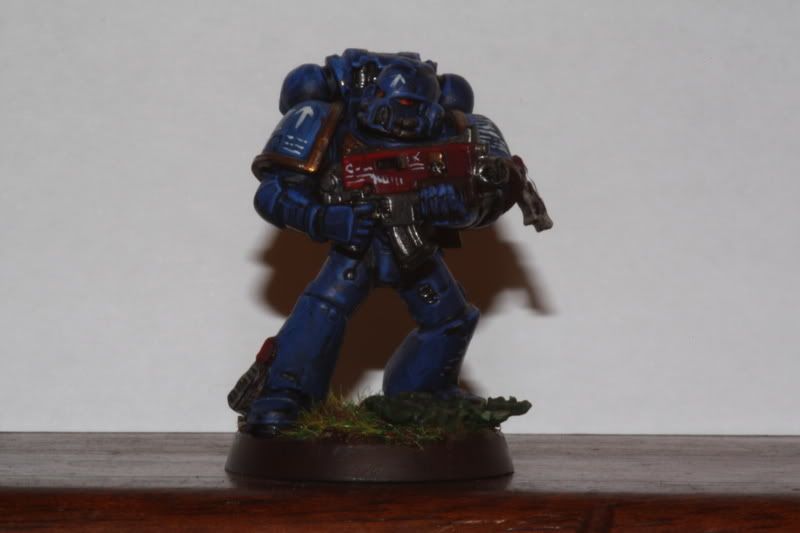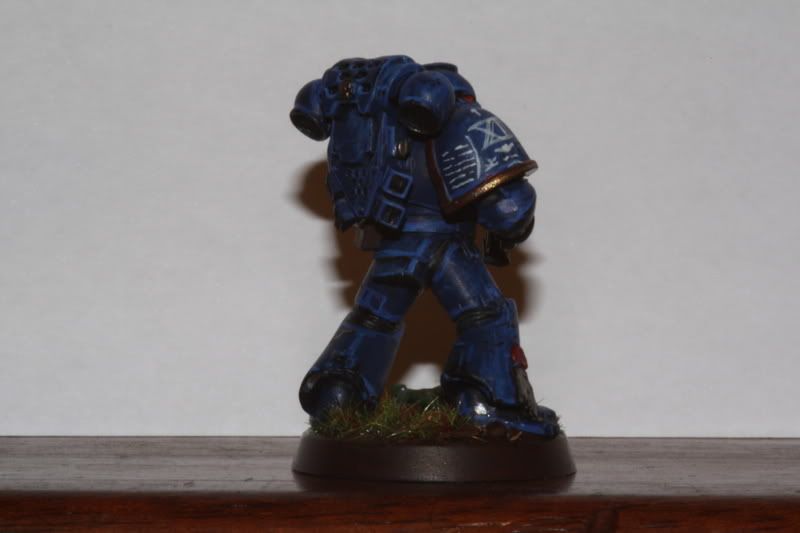 And a comparison pic with one of my older models - kind of embarrasing really.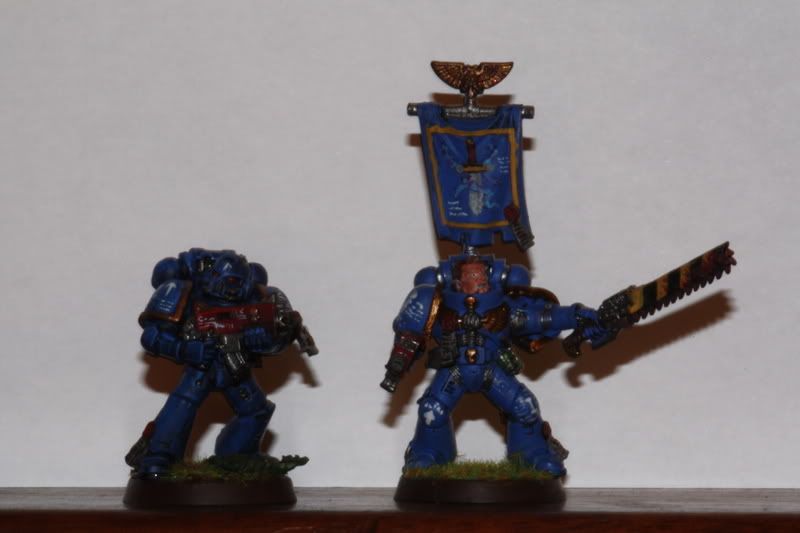 And that's why I'm not posting up my older Ultras till I've repainted them.
Next is Speeder Gamma II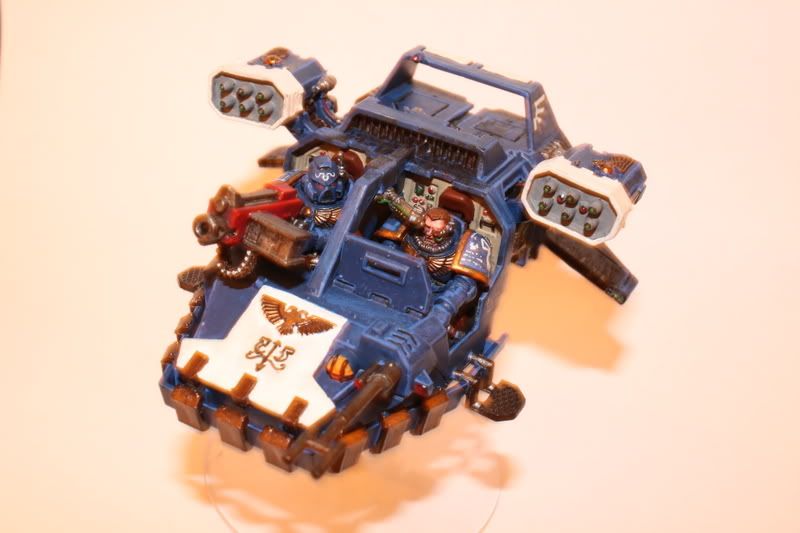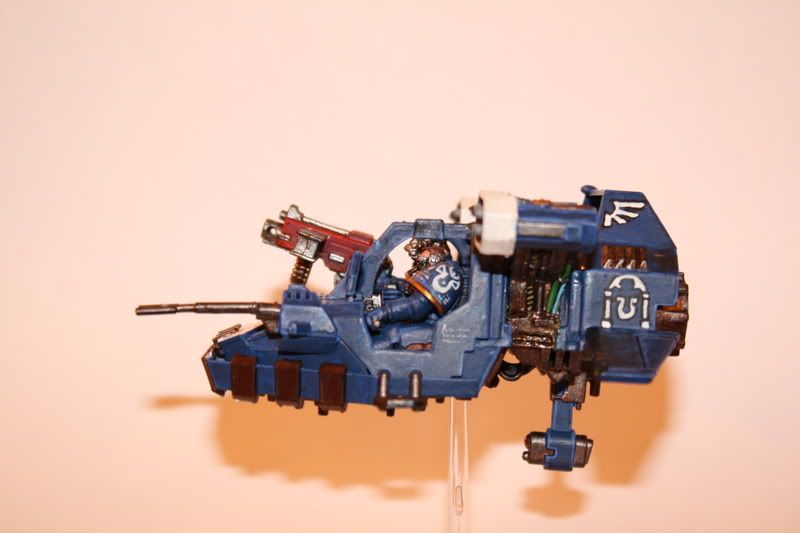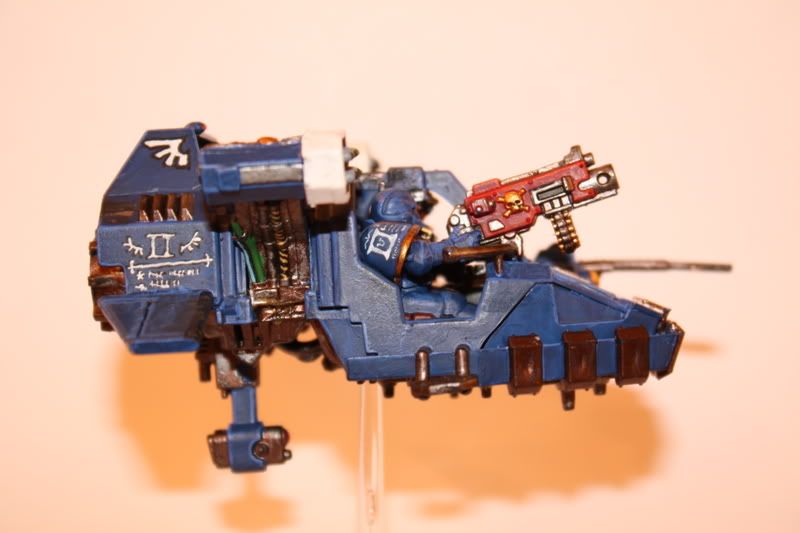 These guys are Blood Pigeons. My little experiment at painting grey. Apparently they just look like bare plastic, so I guess that didn't work.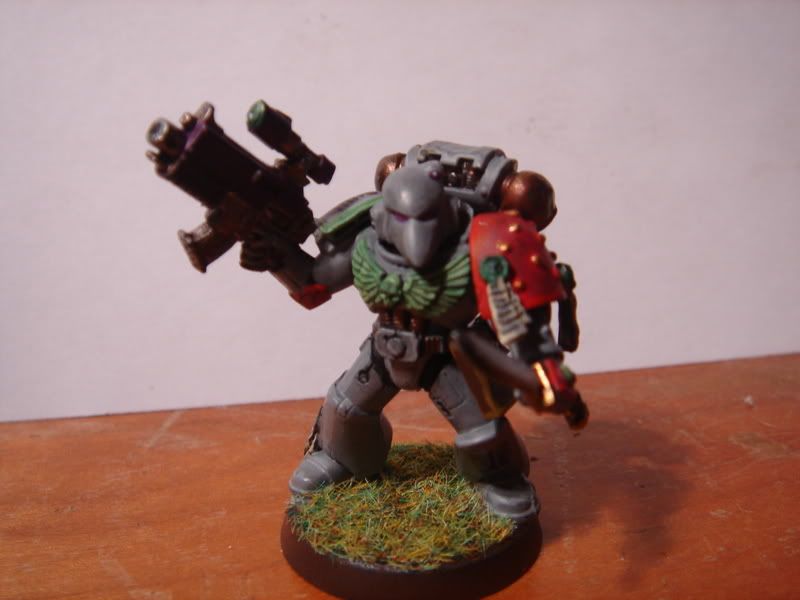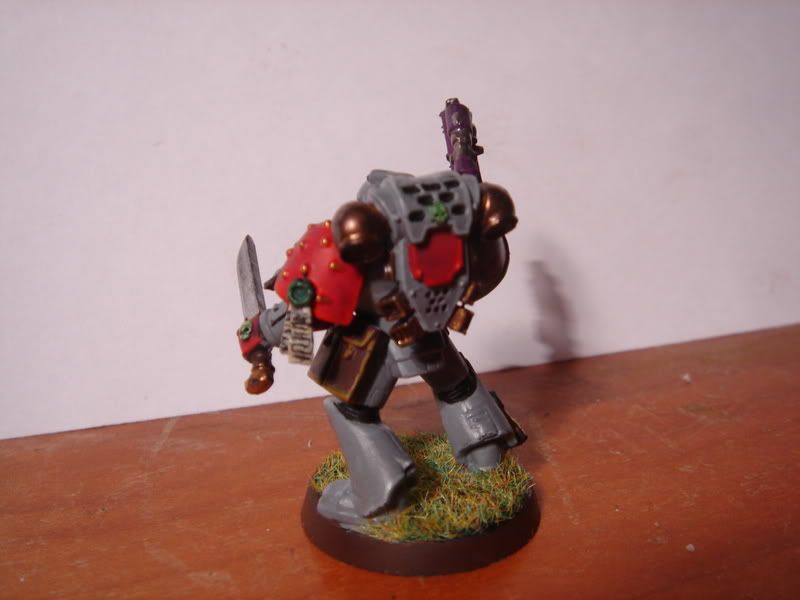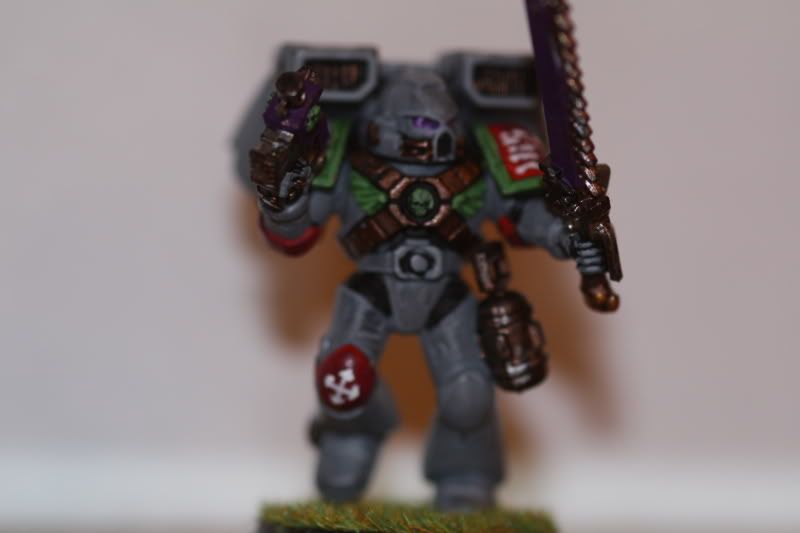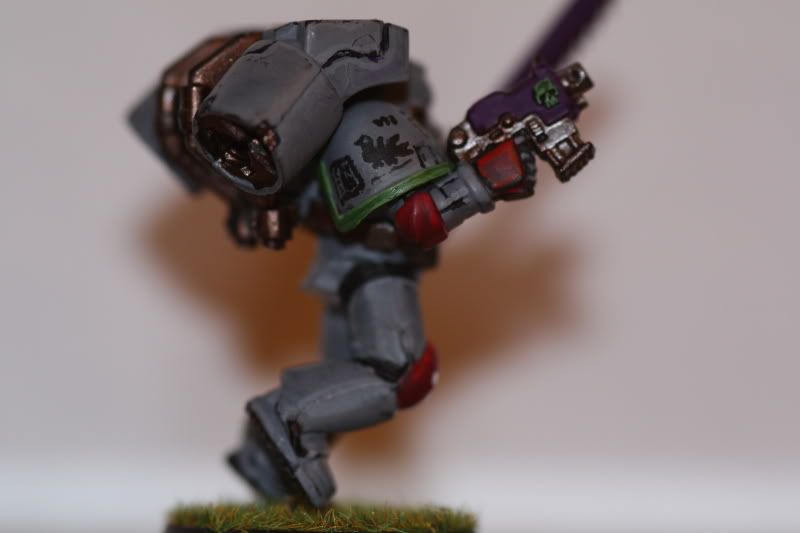 And now for a few IG models. These particular ones hail from the 59th Cruwysian regiment. The first one is General Barrias Corbulo - actually the model of Maximillian Weisemann on foot that you get with a resin Baneblade (I don't own one, I just got this guy separate off Ebay.)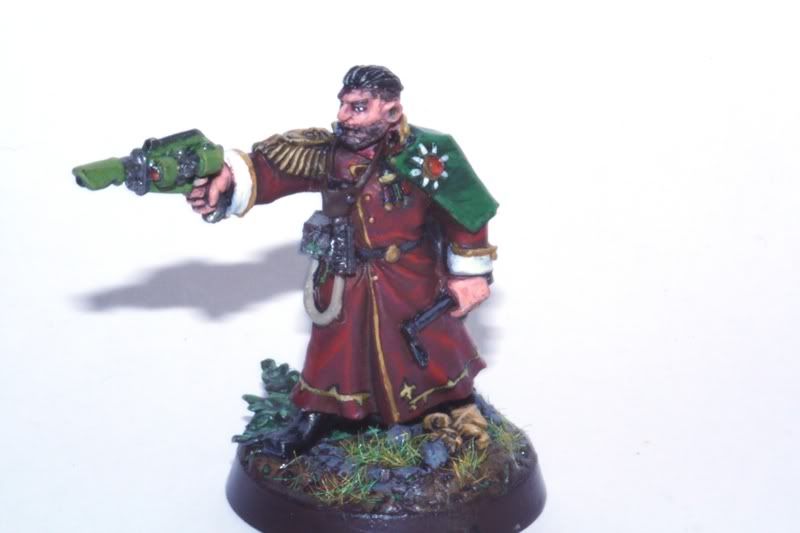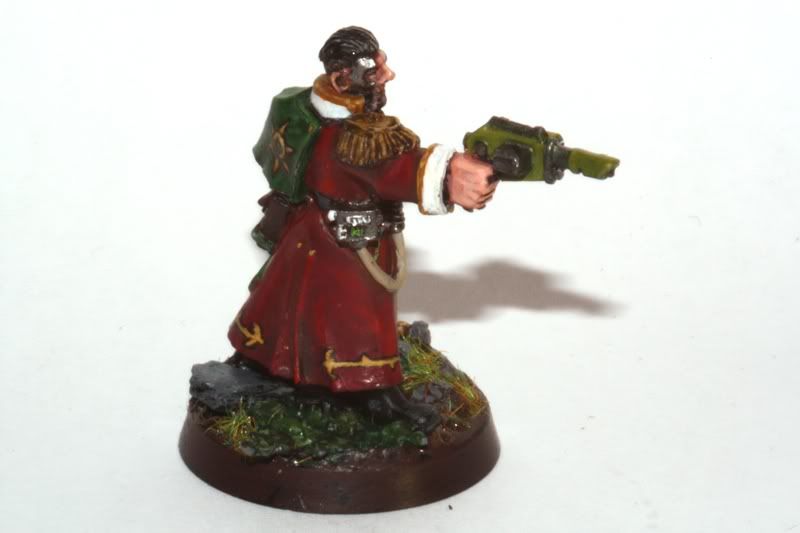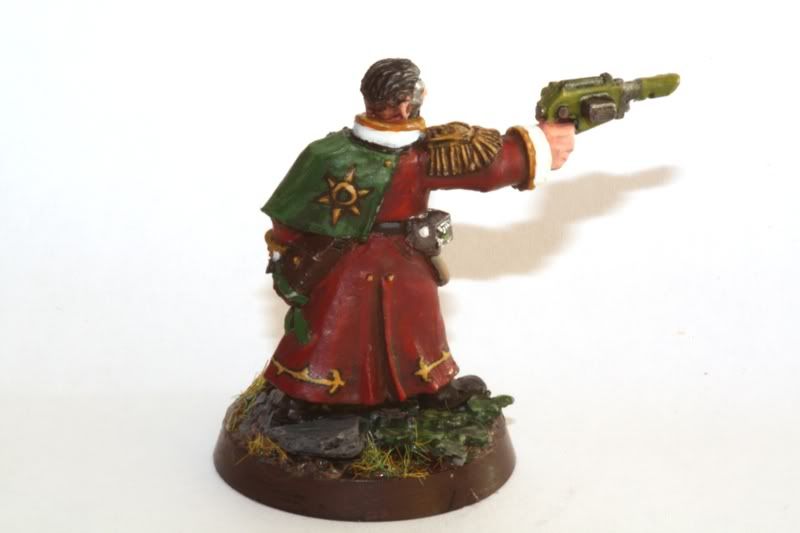 These guys aren't based because they're going to be part of a diorama. The Sarge was my first experiment with source lighting, and I assure you there's a perfectly good reason he's wielding a banana.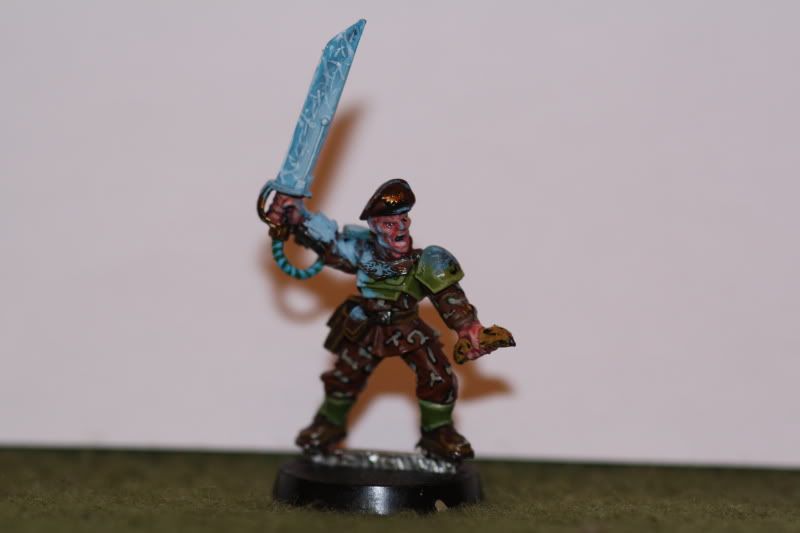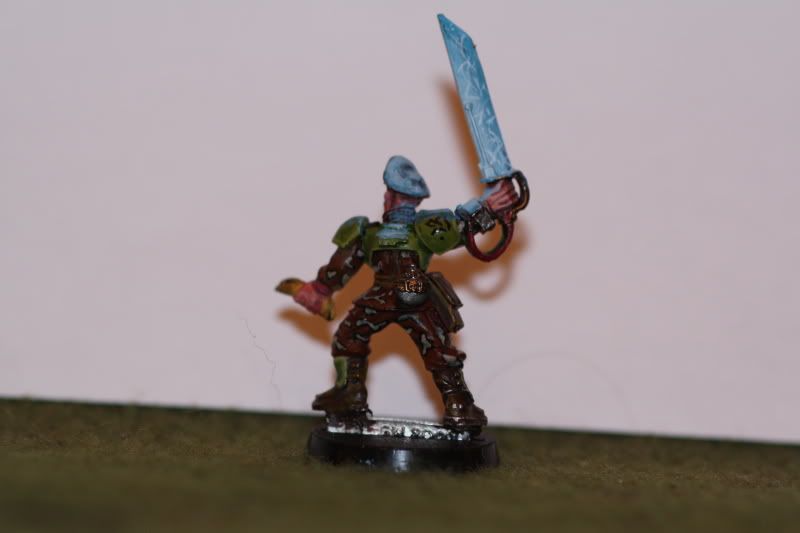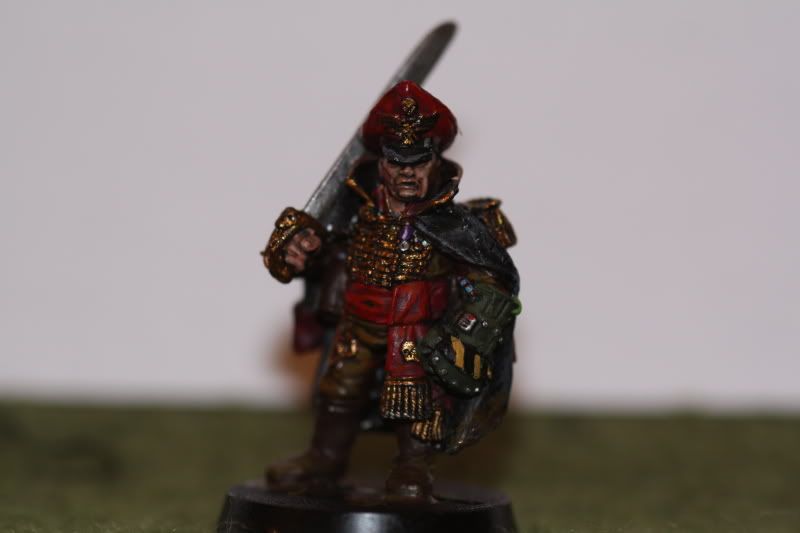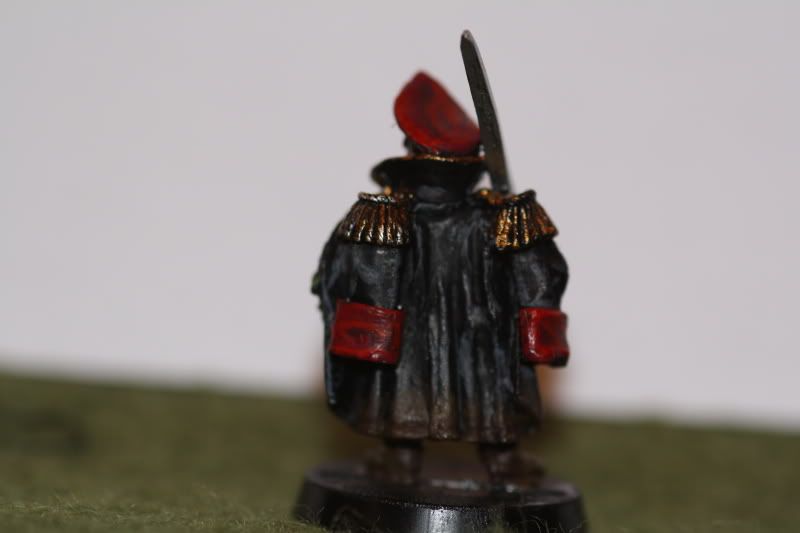 And finally, the XVth Funestans. These guys are my main IG army. Unfortunately their painting is only really average, and I'd always envisaged them as having Greatcoats - however with still no confirmed rumours about Greatcoat IG, I'm not quite sure what to do with them.