Wolfs16 wrote:I think making the rivets another color other than silver would make them look a little weird, since they would pop out a lot more than they need to.
Well, now we can see for sure! If they look "meh", I can just go over 'em again in Boltgun or chainmail, depending on where they are.
Here's the Misisle Launcher guy, the one closest to being completed! More basing work and OSL will be done soon no that I found my drybrush (and better pics will come afterwards!).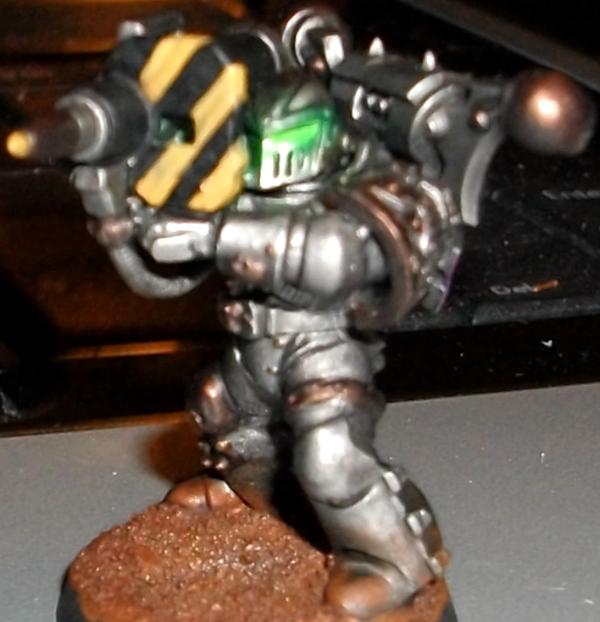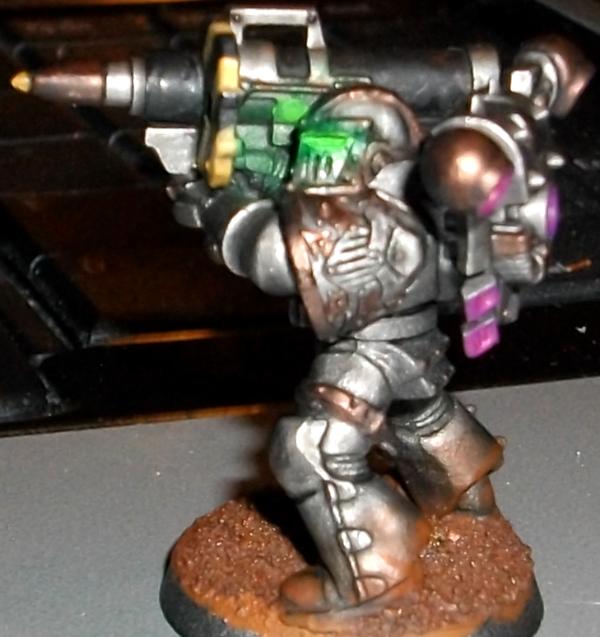 And when I saw the image of the Stormeagle, I realized something: my conversion I was making was only one gun off! So I swapped the autocannons for multimeltas, and forced myself to finish the lascannons (pending liquid GS work):