So I've dedicated most of last night and a good portion of today to finally getting to putting down paint on Rakkit-Ear! Unfortunately, I came to a sobering realization after I sprayed Tallarn Flesh on him and some Clanrats and I began to dig through my paints, something I had forgotten:
I

SUCK

at painting flesh.
It also didn't help that all the flesh-colored paints I own greatly vary in tone, and just don't work well together. Despite this, though, I tried to make it work...only to make a couple of slip-ups that'll be incredibly difficult to rectify, such as accidentally hitting his tail with my brush while painting the cloth. :'( I may invest in some new flesh-colored paints this upcoming month, though, so if you have any good suggestions, fire 'em at me! Either way, here's where he stands as-is: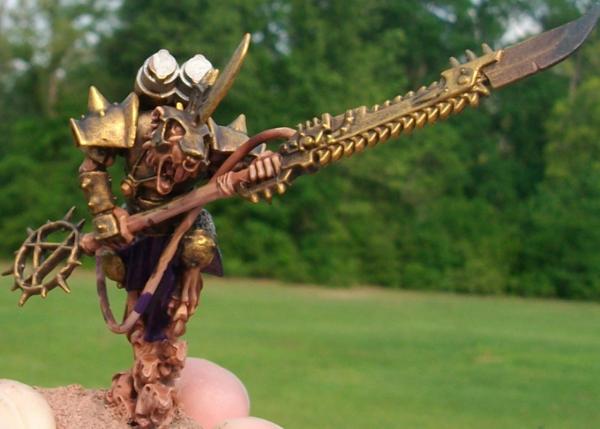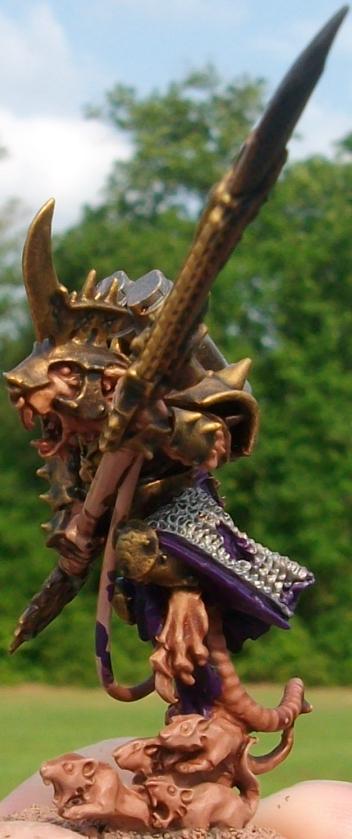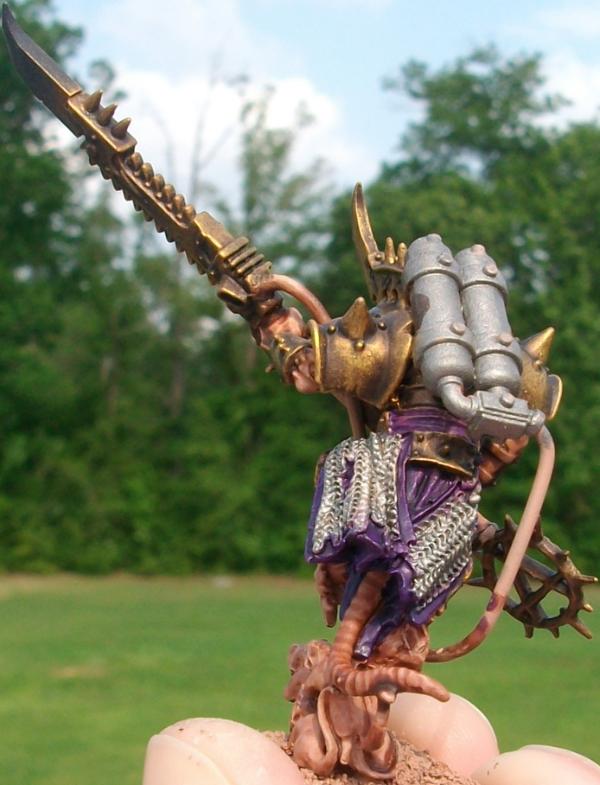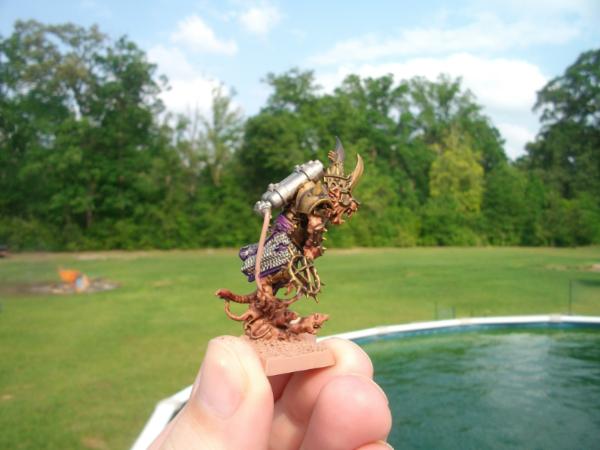 The gold was based almost entirely off of Guitarasmus' method for painting gold trim, though as it currently stands I lack any Gryphone Sepia (or it's new equivalent) that hasn't dried up. After seeing it in practice, though, I'm seriously considering jsut painting the fuel tanks for Deathshrieker in the same manner! it looks like gold, but it still has depth and a rather 'battered' look; what do you guys think? And is the purple cloth working? Should I go for straight-up black for his fur, or maybe Stormvermin fur (which is a dark grey-ish, slightly brown neutral color)?