My Tau painting log has been gathering dust for a criminally long time. The reason for that being I've been painting Infinity! I started painting/playing Infinity back in November shortly after going to Feast of Blades and playing some demo games with the Warsenal guys.
While they do have a few older dud models, the range is unifomally beautiful. The detail in the sculpts is amazing... and a little daunting! Painting these has been a challenge and I've had to start stepping up my brush game.
But enough talk! Time for pictures!
First up is the Tohaa starter box I painted: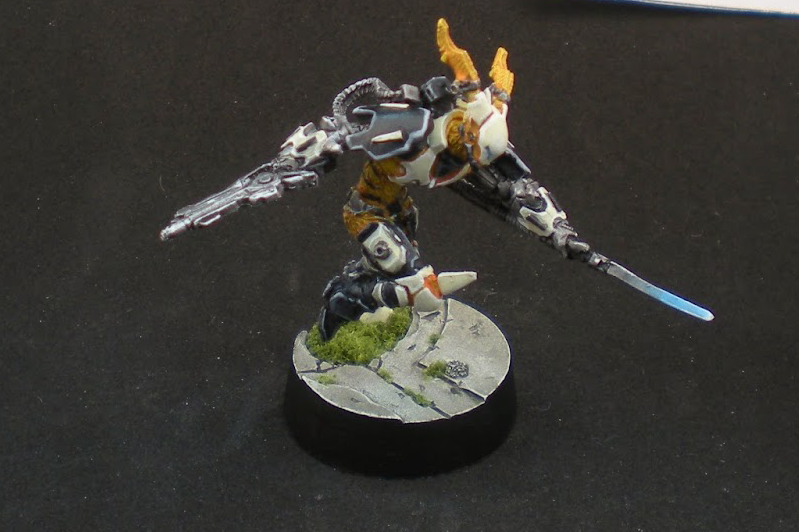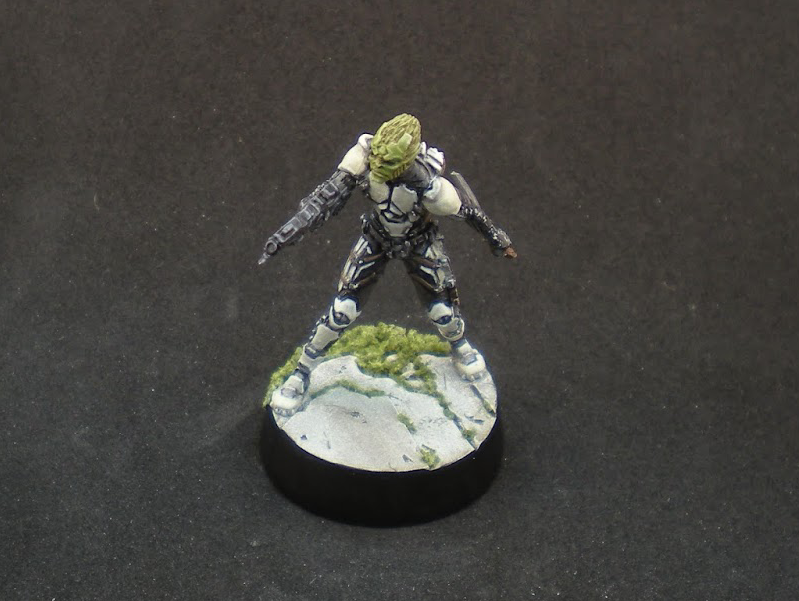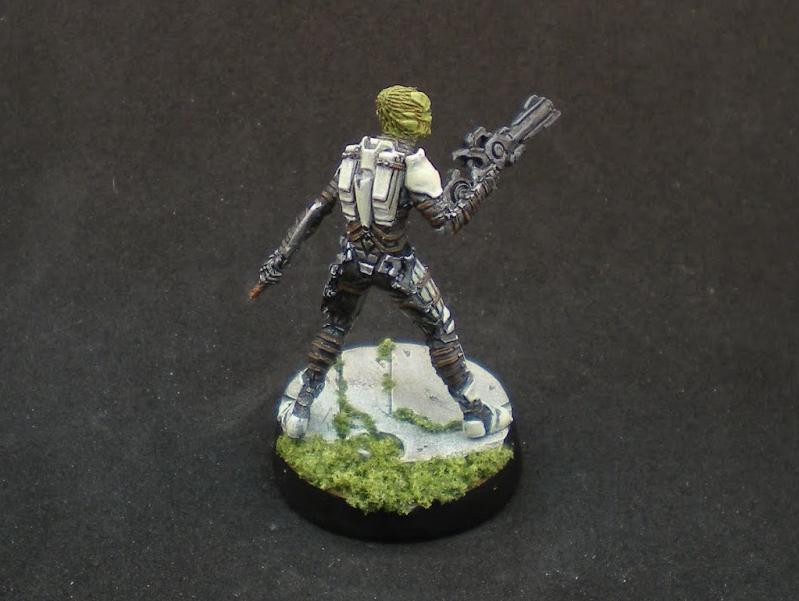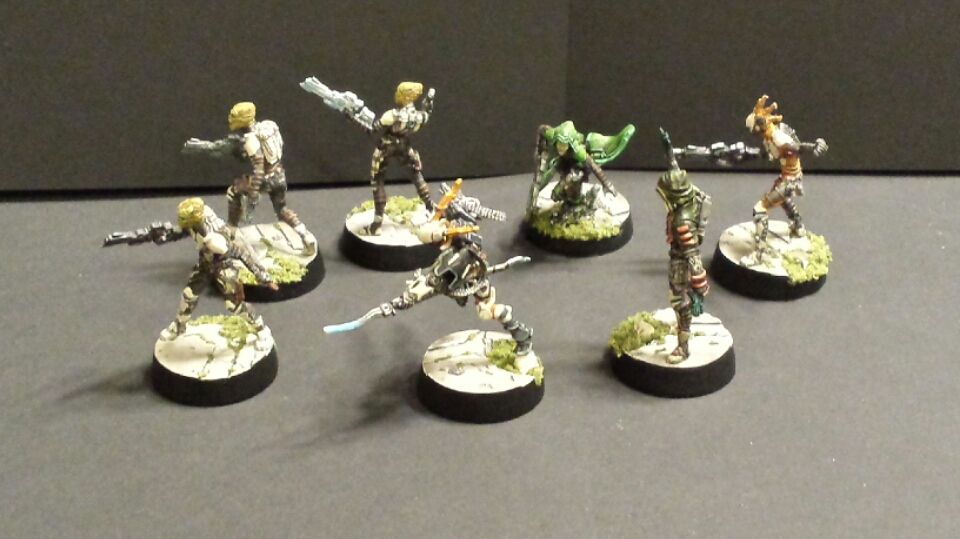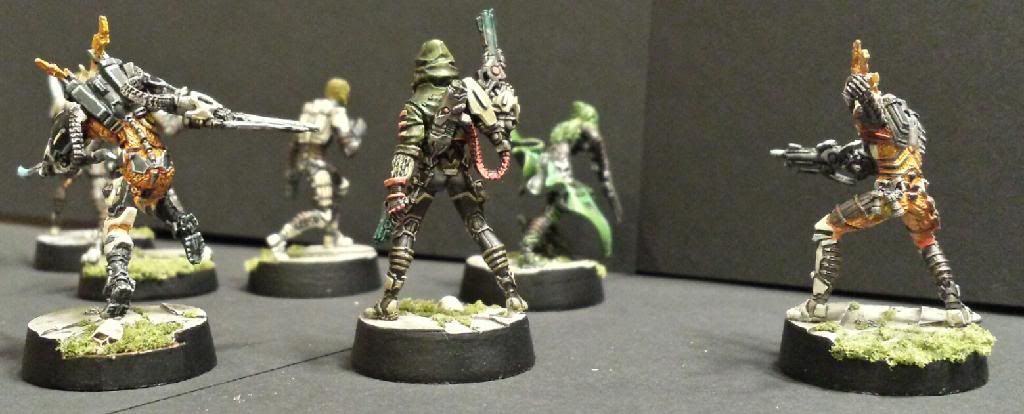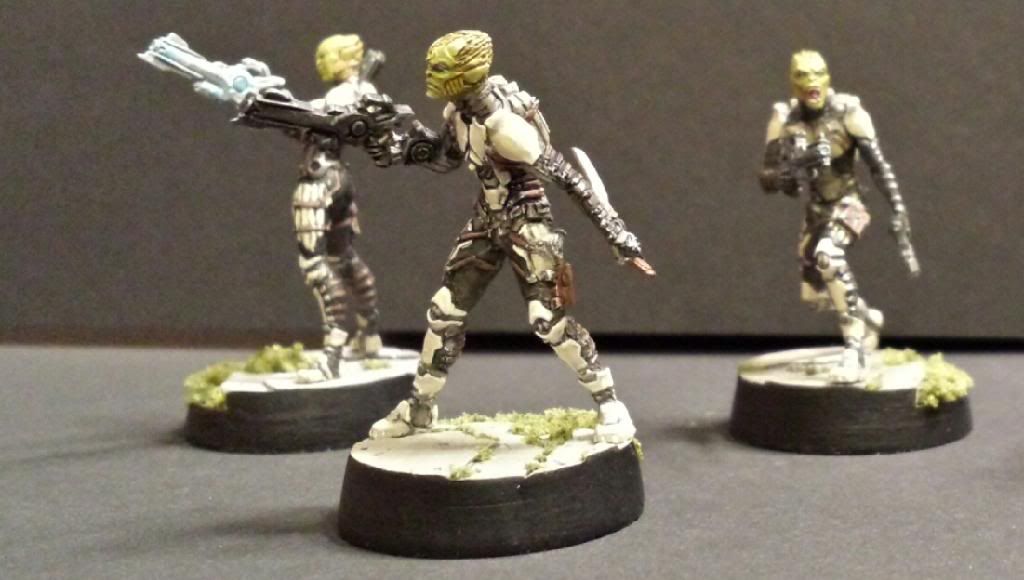 My friends are getting into Infinity too and I've gotten a chance to paint some of their models for fun. Why is it more fun to paint a one-off model than your own? SHouldn't you want to paint the stuff in your own collection more than what's in your budies? I dunno I"m sure there is some pyscho-babble reason for it. Anyway... MORE pictures!
First up a Morat from the Morat Agression Starter box: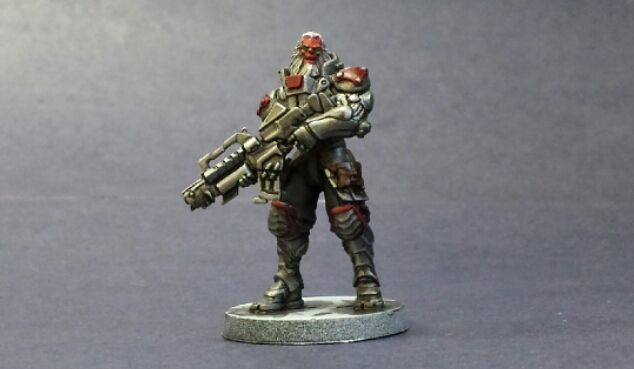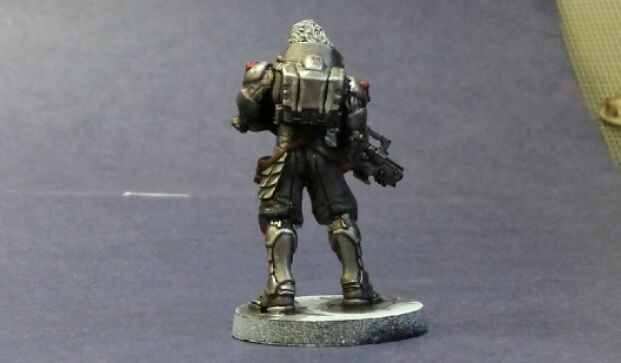 Next is a fun little weekend project, a KrazyKoala from the Nommads.
And that's it for my back log of painting... I think? Anyway, I'll update this space again with my latest project and start doing some more WIP photos instead of just the finished "glamor" shots.