With 5th Edition of D&D right around the corner, my local group has been getting rather excited. In this excitement, I went seeking not-goofy-looking Gnoll figures and found the old Ral Partha ones. The seller on Ebay was offering free shipping for large enough orders, so...they didn't come alone! Not much else to say, so - to start things off - an old 1991 Ral Partha Female Paladin!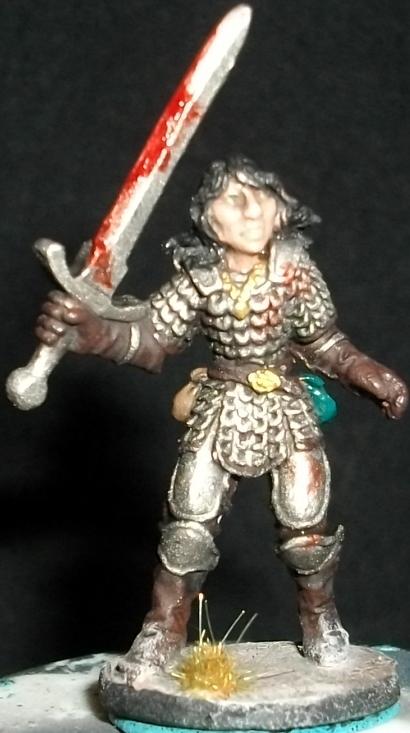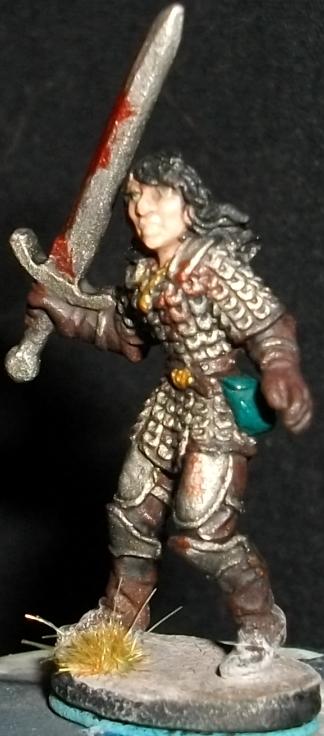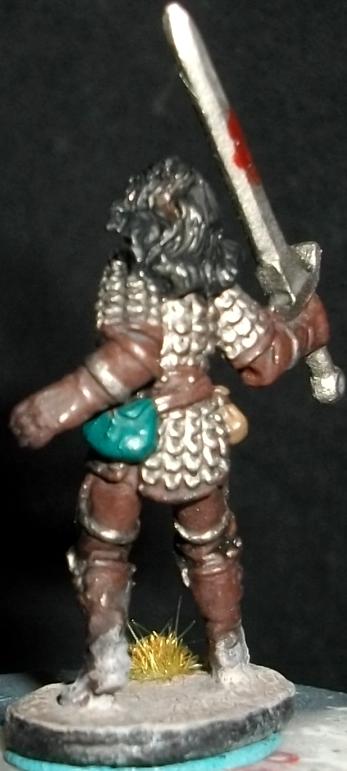 Overall I'm happy; I need to get some fresh black paint, though. All my current jars are either dried out completely or WAY too watery.
Once I get more, the base trim and her hair will be tidied up. Even with the poor condition most of my paints are in, though, I think she came out nicely! I hope to take better pics soon to show off the nice dried mud/cracked earth effect on her base.