Long story short, I rediscovered a cartoon from my youth, Centurions (Power Xtreme!). I've always thought that the main villain, Doc Terror, had a badass design - at least in concept. His level of borging would make any member of the Mechanicus proud: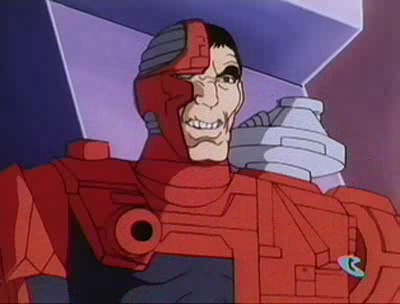 So, what better tribute then to make him a proper cyborg - in the FAR future?
That's right. I'm making a Chaos Marine version of an 80's cartoon villain.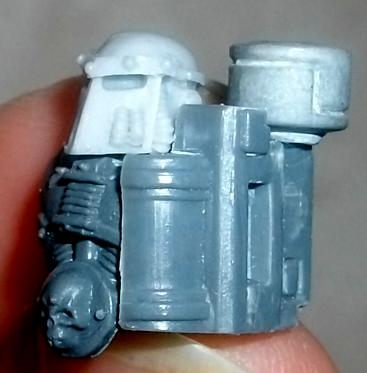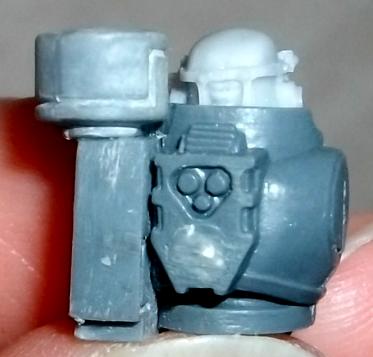 There's the current progress on his cyborg half and his Syntax unit (cyborg brain, basically). I chose a Mark 3 helmet because A: i dislike flesh heads on marines, and B: it's resemblance to the helmet Doc Terror would use when underwater or in space: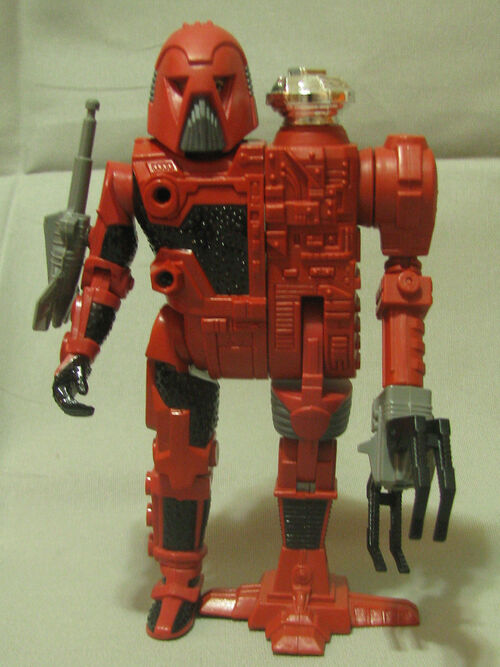 If you have any suggestions for replacement parts, PLEASE let me know - I want to make this guy as awesome as possible!