This is a diary logging the progress of my Hive Fleet Kraken Tyranid army.
The aims of this project are as follows:
• To improve my modelling and painting skills, and try out some new techniques and materials.
• To teach myself focus and discipline (i.e. avoid skipping around between squads/models.)
• To learn to lower my standards for the sake of actually completing models and making consistent progress.
• To make mistakes from which to learn valuable lessons (e.g. wash all the parts in case of release agent, point the primer can horizontal or higher etc.)
• Fun
The aim of this log is to provide impetus and self-encouragement.
The paint scheme and method is extrapolated from that of Chris Peach's Kraken army as outlined in pages 54-61 of How To Paint Citadel Miniatures (2012). I chose it because it was an attractive, simple scheme that makes good use of washes to produce tabletop standard models quickly and easily. My Tau army (the true love of my life) has never made much progress, simply because the paint scheme and particularly conversions I attempted were complex and somewhat beyond my capabilities - so my perfectionism mixed with my ADD created a perfect storm of ineffectuality. After years collecting Tau with nothing much to show for it, a casual Tyranid army with lots of organic colours and shapes is a breath of fresh air, and an opportunity to improve my skills to the level required by my Tau.
From a gaming perspective, I'm keeping the list loosely 'highlander' as there are so many good looking models in the 'nid range (and variety is more fun than spam lists anyway), so I'd like to have as much variation as possible in a 3K army. I'll have no more than one unit of any specific thing (except troops), and I'll mostly avoid 'kit sisters'. The army will be WYSIWYG and mainly focus on large numbers of cheap models.
Without further ado, I present the units I have finished* so far:
*not always including bases
Three warriors/two warriors and a prime with the miasma cannon. The bases are soon to be replaced with 50mils as seen in the Shield of Baal.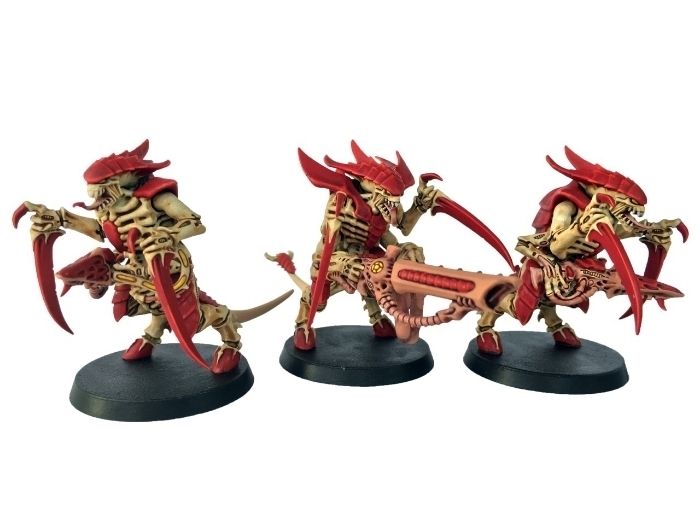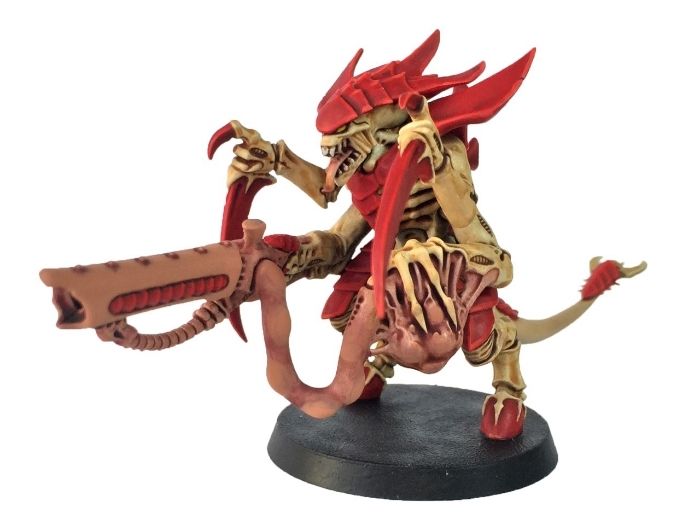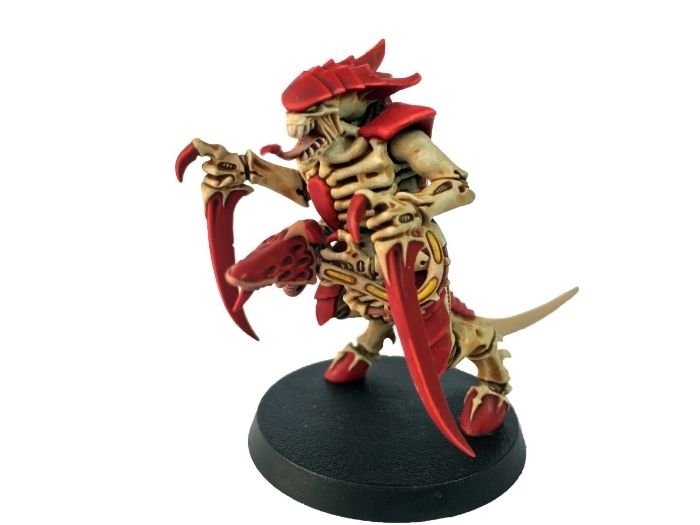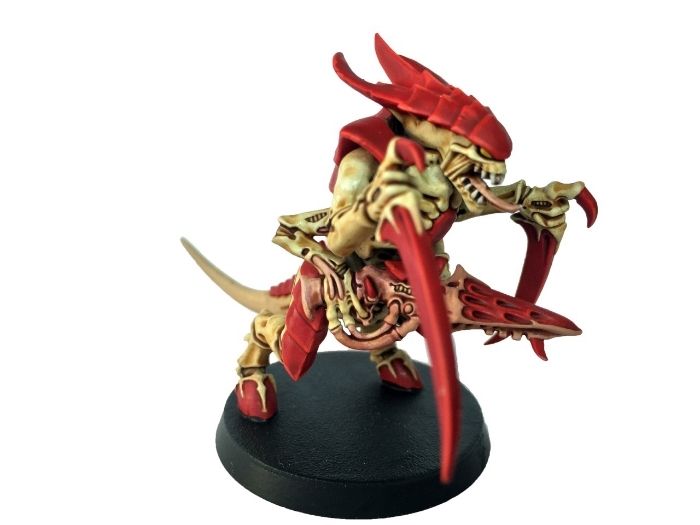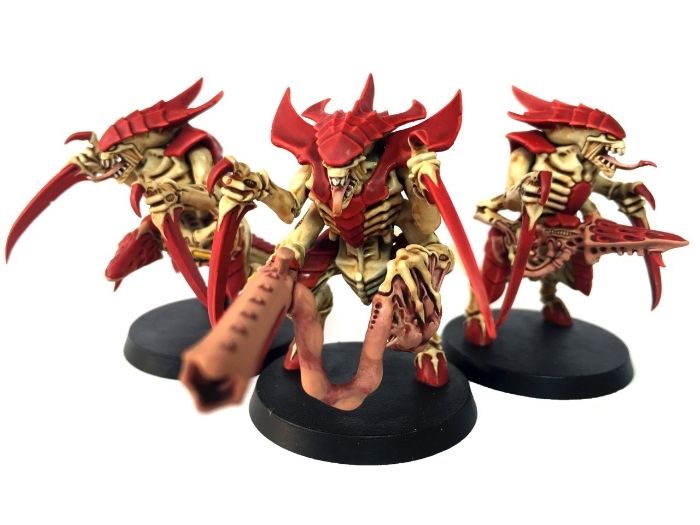 Zoanthrope. A gift from my girlfriend, completed just before the new models came out - luckily I think I prefer the old ones.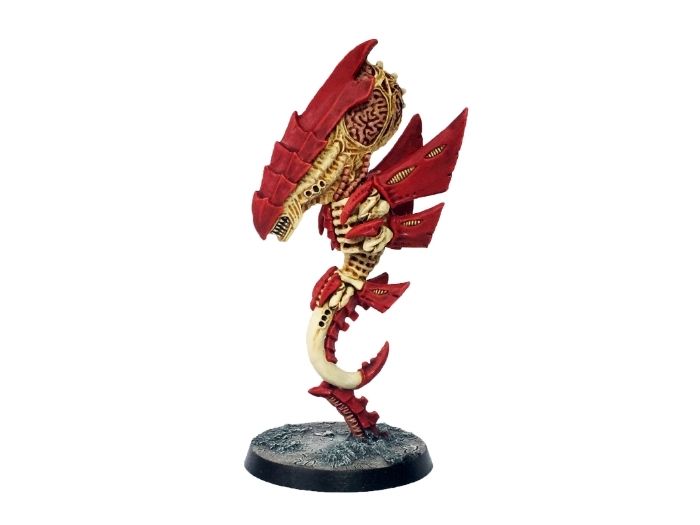 15 devourer termagants...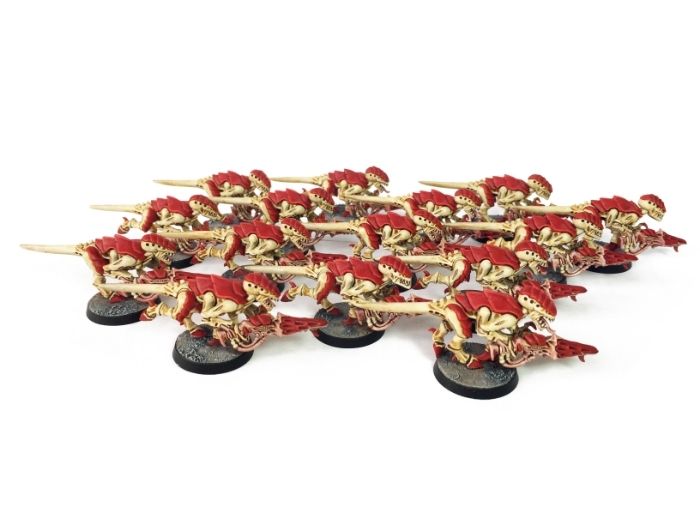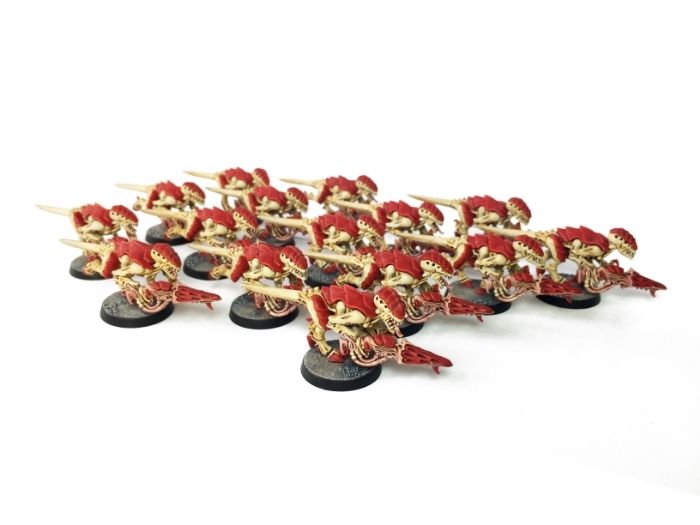 ...joined by 15 cheap fleshborer 'gants, making a squad of 30. Their bases just need the occasional slate gravel and scorched grass tuft.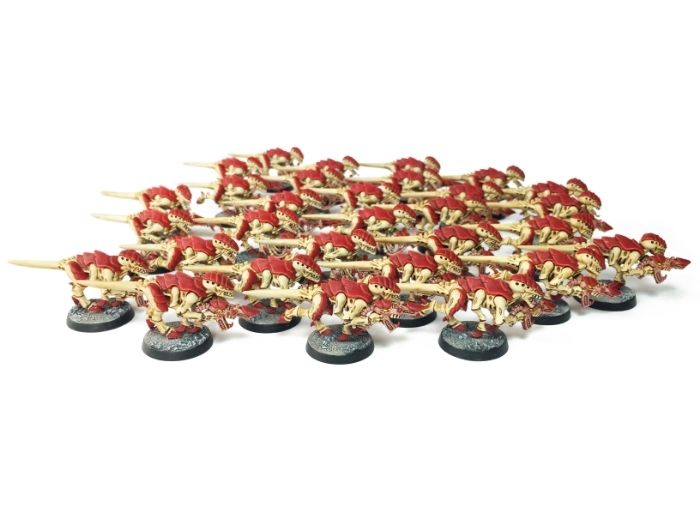 And a carnifex - the first of a unit of three. His base reached that stage just as the new oval base in Shield of Baal was revealed.
I've never been able to find clear instruction for maximum image sizes on ATT - if these photos are too big, and someone can advise me, I'll be happy to alter them. (EDIT: images resized) That's it for now! Thanks for looking and I hope you'll follow along with me. C&C is very welcome - although since I'm following a prescribed scheme and trying to strike a balance between quality of paint job and time invested, I can't promise any critique or suggestions will be implemented.
Hopefully this army will reach 1,500 points by July, in time for the
ATT meet at Warhammer World
. Hope to see you there!