Tau Sidai (Dark Tau) is a third sphere expansion colony which is basically a fertile and hospitable world, but is very often subject to large scale thunderstorms. Accordingly the hunter cadres use a mixture of dark colours (in this case nauseating blue,black and a grey-metallic tone). Unit identification is also colour-based.
[More fluff to come once I recover the stick from my mission to Kosovo 2006 where I wrote it up during hours on leave..]
So here are the pics: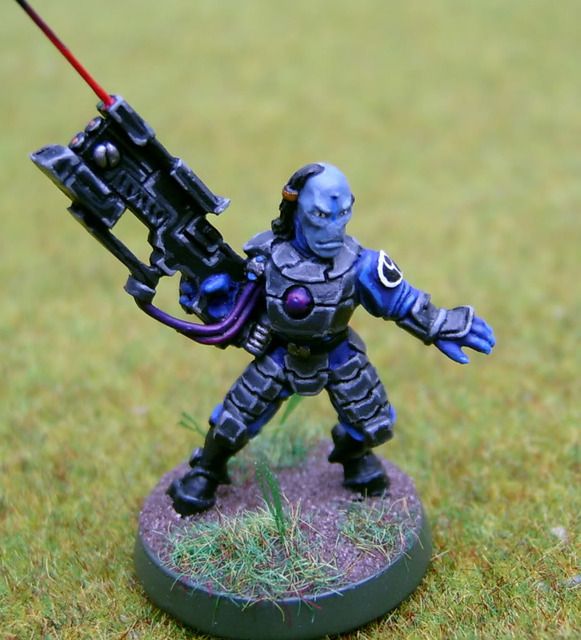 Firewarrior with Pulsecarabine&Markerlight (Kais from the SE of the Firewarrior Game)
A Shas`El in combat, having successfully downed a Tyranid Warrior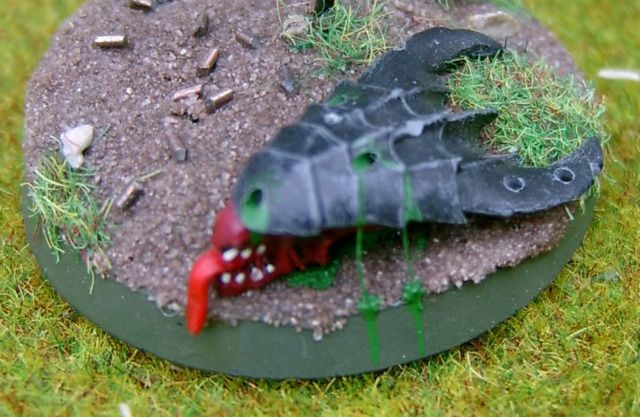 Hammerhead in a non standard configuration (chin turret is changeable)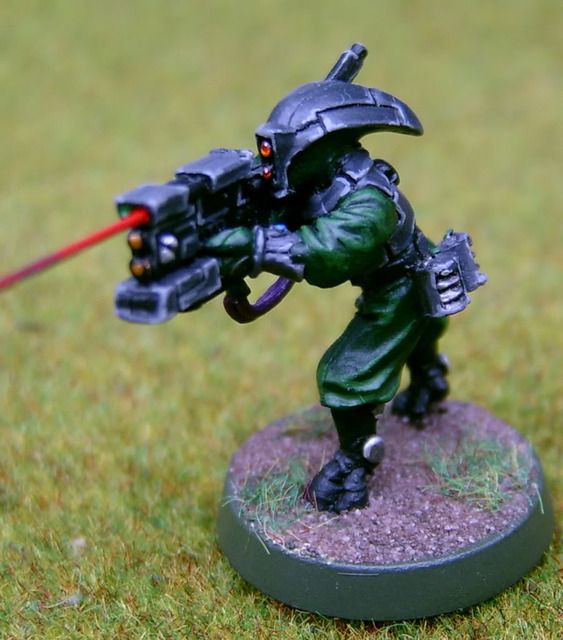 Distinction between different branches is made through colouring of the bodysuits.Firewarriors use standard blue, Pathfinders green, tank crew a lighter blue.
So much for today..comments welcome