Hello ATT people,
I have begun the final stages of a project I have been working on for a little over a year. Has it really been that long? Well, I guess I haven't been working non stop.
Many of you are probably in a situation like me. I wish to have a table to accommodate my gaming hobbies. I don't just play Warhammer 40,000 although it is one of the primary considerations for this table design. Most of the time when you read up on someone building a gaming "table" what they have build is more a surface and terrain set that they plonk down on their dining table or on beer kegs in their garage. Now, I'm not saying that there is anything wrong with that - certainly not with the beer kegs
. What I am saying is that it isn't really a table. It is a surface. I want a table with, k'now, legs and stuff?
Well, I'll give you some eye candy at this point: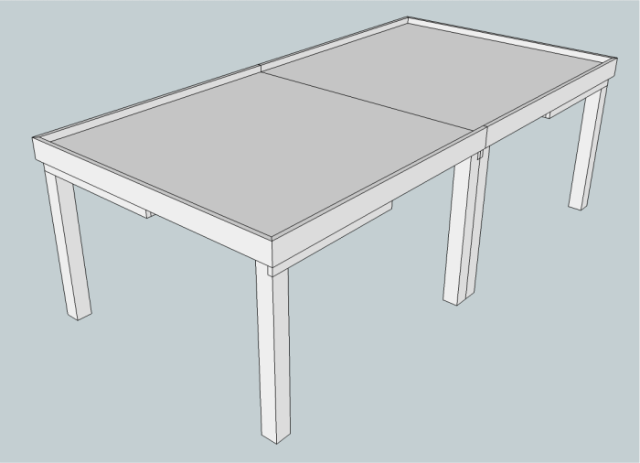 This is a shot from Google Sketchup which I used to lay out the design in 3d.
As you can see it is quite complicated. That is mostly due to it having to be flexible. If I am going to bother building a custom table and taking up a large section of house permanently then I'm going to make it work for everything. With that in mind here is a quick run down of the features of this deign:
* Sunken gaming surface to prevent dice rolling off the edge
* Interchangeable gaming surface for different battlefields and/or games (at a sensible cost)
* Full size for Warhammer 40,000 (also, it turns out, Apocalypse although I haven't ever played it)
* Able to separate in two tables for twice the simultaneous gaming
* Places to store waiting armies and casualties (probably Imperials)
* Drawers with storage for pens, drinks and the like for RPGs
* Seating for 8 players for RPGs.

That is quite a list of requirements. I think this will meet them.
I can hear you now "Wow! That is great! I want one!". Well, fear not. I fully intend to have a set of comprehensive plans to build such a beast for free download shortly after I complete the table. How comprehensive? Here is our next slide: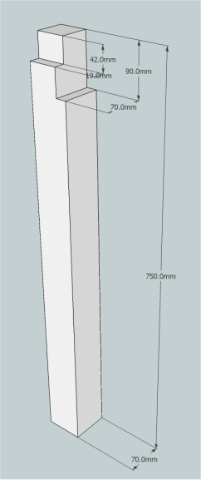 All the pieces will be detailed like this. Also note that I will only use two power tools and they are both
optional
but do you really want to drill by hand? I didn't think so.
The build starts in two days. I have finalised my alpha plans and bought almost everything that I need. I am about to take my last trip to a hardware store. This time I just need to buy wood screws. I get a final delivery of some other things on Monday but I can start without them. I have to say I am, personally, quite exited about this.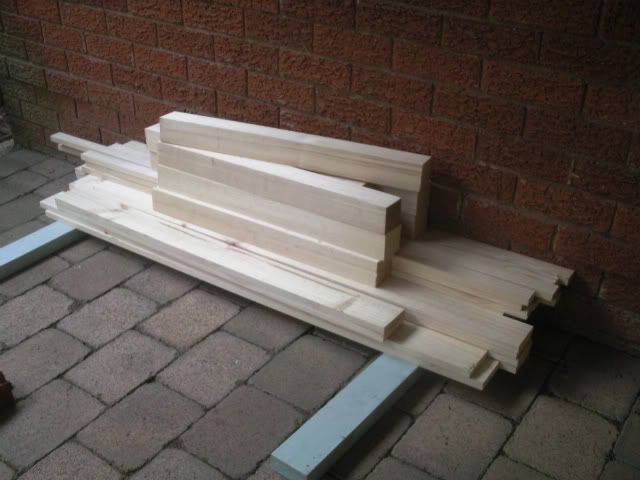 Final shot for today. Here is the pile of timber that will become this table.
I'm hoping to post day by day in the evening from Monday (+10 GMT) with updates as to how it is all going.
Once it is all complete anyone who happens to be in Sydney Australia at some time is most welcome to have a tour of the table (and a game!). I'll let you know
-Strobe