Thnx Deet!
All this detail work can be draining, so I decided to take on another little project.
A while ago I promised a 40K buddy that the next time we would play it would be on a proper battlefield.
So I am planning on building a modular terrain.
I bought a 12mm MDF plate 122x244cm (14 euros) and divided that in 60x60cm squares.
So I have 8 squares and plan to make a terrain that will be played on 6 squares.
Objects like buildings will not be static on that map. They will be placed as free standing items
This is my current idea. I think this approach can create a lot of variety in gaming.
The ¨target area¨ will be something like a painted landing zone.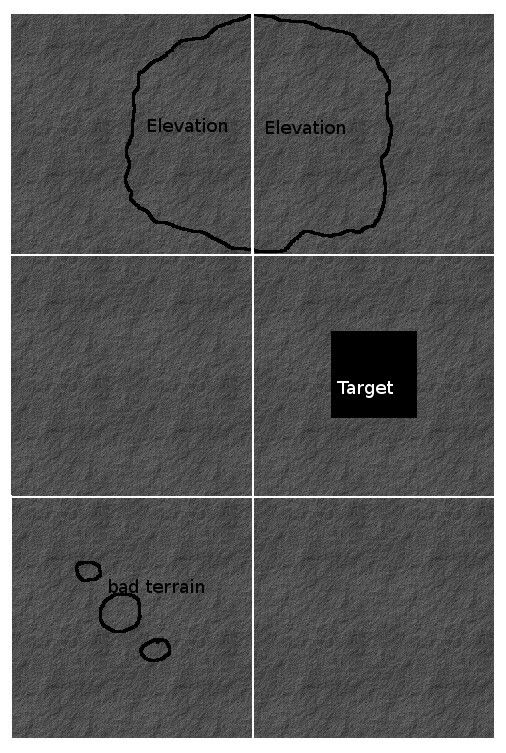 The base landscape will first be painted black, mixed with sand.
Drybrushing afterwards should suffice I guess.
Elevations will be made with extruded polystyrene foam.
Since I am way out of my comfort zone here, any advise will be appreciated.