So guys, my army grows further and further...
I managed to paint all three XV9 Hazard Suits and to highlight them. The look really cool in my opinion and I'm really satisfied! But look: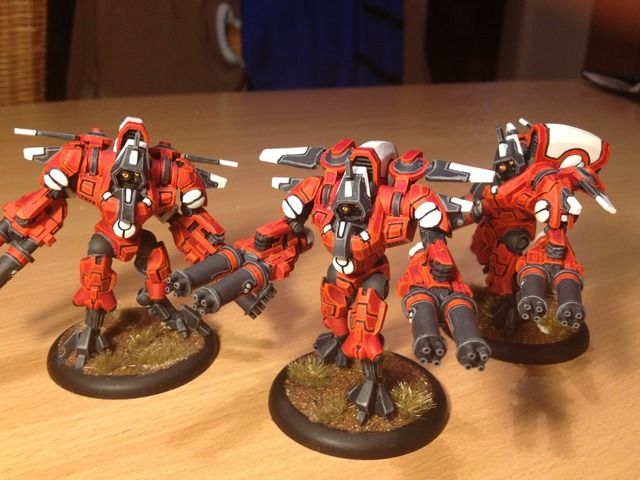 Further I bought me some allys. Here are some pics of Eldrad and a squad of rangers. I will play Eldrad as a normal Farseer.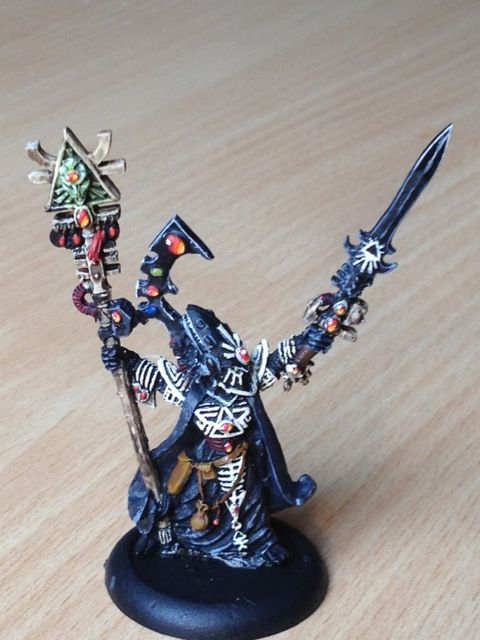 Although Eldrad is not perfect, he looks good. The first Eldar I painted! Some details have to be fixed and of course he waits for some shrubs and sand. The Rangers will follow.
But today arrived my newest toys: two Tetras and a XV81 Battlesuit (the guy with a SMS on his back!). I plan to buy twinlinked Burstcannons for him, so with his SMS and the Burstcannons he has 7 shots on 18". I like
And if I won't play him with a SMS he looks great... and can count as carrrying a normal missisle pod.
As always I wait for your comments!