Hey guys.
This next post may see me branded as a traitor but I feel obligated to show what has been taking up my time. So here is some decidedly un-Tau hobby.
May I present my Black Templar Terminator assault squad "Hammer of Dorn"
And my terminator armoured Castellan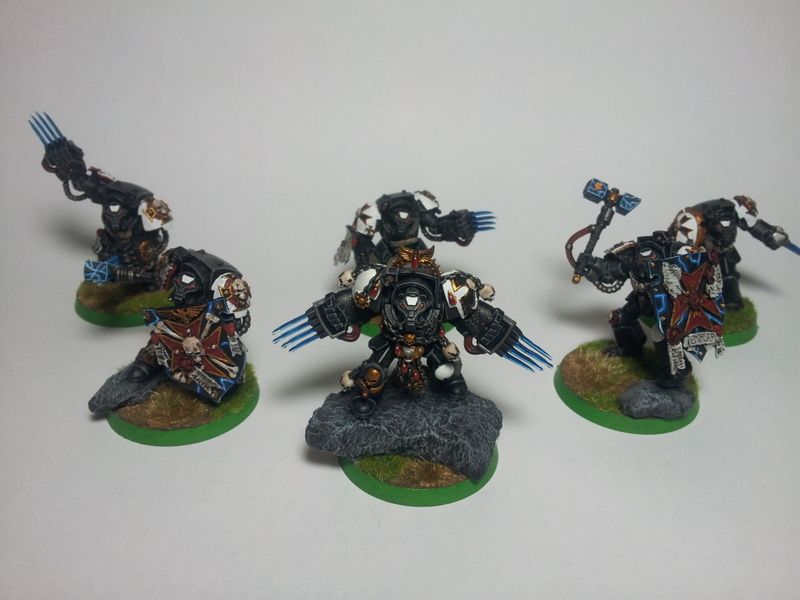 These guys are part of a vow over on the Bolter and chainsword for the Templars Crusade expansion aswell as the E Tenebrae Lux Dark angels painting challenge.
As always, let me know what you guys think, good or bad