I picked up one of the Ghostkeels this weekend. I decided to try out making it look a tad more like the XV-25's. I'm hoping it will make them look more like one big happy family when I field the Optimized Stealth Cadre.
I actually wish that the Riptide had been more like this model, stat-wise and size-wise. I would have been much more receptive of a model of this size.
I was quite pleased with the kit. GW models are top notch, no denying that. There was also lots of room for different modeling choices. I am just a conversion addict.
I am particularly pleased with GW's jetpack for this model. I like it a lot, almost as much as I like the thruster pack on the Y'vahra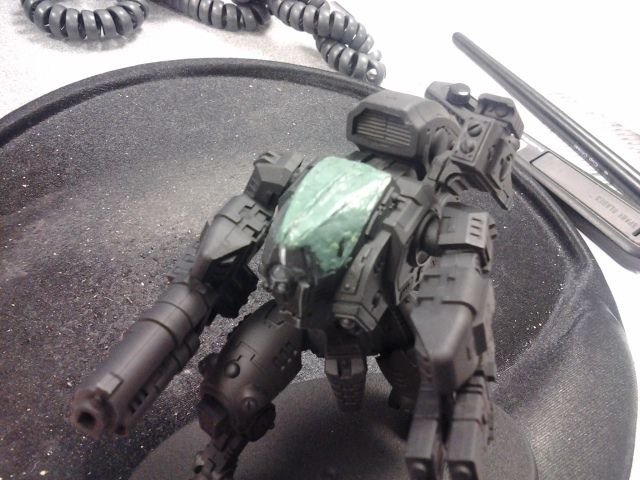 The primer and the lighting make it difficult to see the shape, but I'm still working on it.