Hello.
Been busy re-building my Tau army. My last one I sold a couple of years ago.
I am one of those who love crisis suits. But the poses of the XV8 suits are so stiff and boring.
Now I am in no way an converting expert, but with some minor cuts I could give the XV8's a more dynamic feel. Atleast with my old Tau army.
I am using the same method as I did last time, but now I had the benefit of optional heads from the Broadside kit.
The Commander I used a forge world Broadside. Looks kinda boring unpainted, so I am hoping it will look better once it is painted.
The XV8 next to the "commander" is my XV8 Shas'vre. Is is a support suit. Thus no weapons atm. The antennas on his back will symbolise Multi sensor and command & control support systems.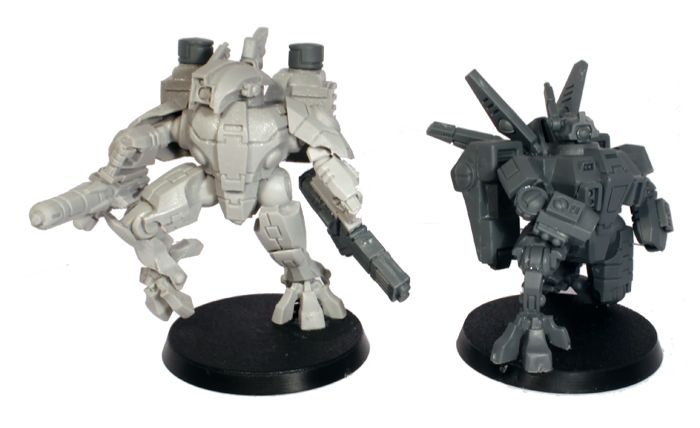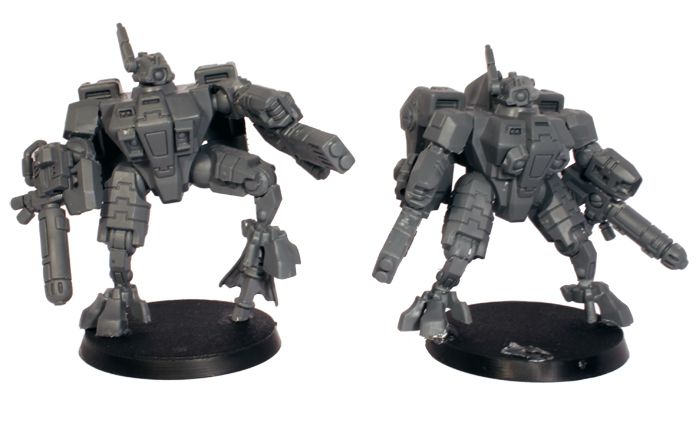 Once I get started with the whole project Tau, I'll start a blog/project log. But I need my last miniatures and some additional spray paint before I can start.
I'll probably do some minor paint jobs until then of course. And I'll take some pictures as minis get done.