Let me show you how I throw down.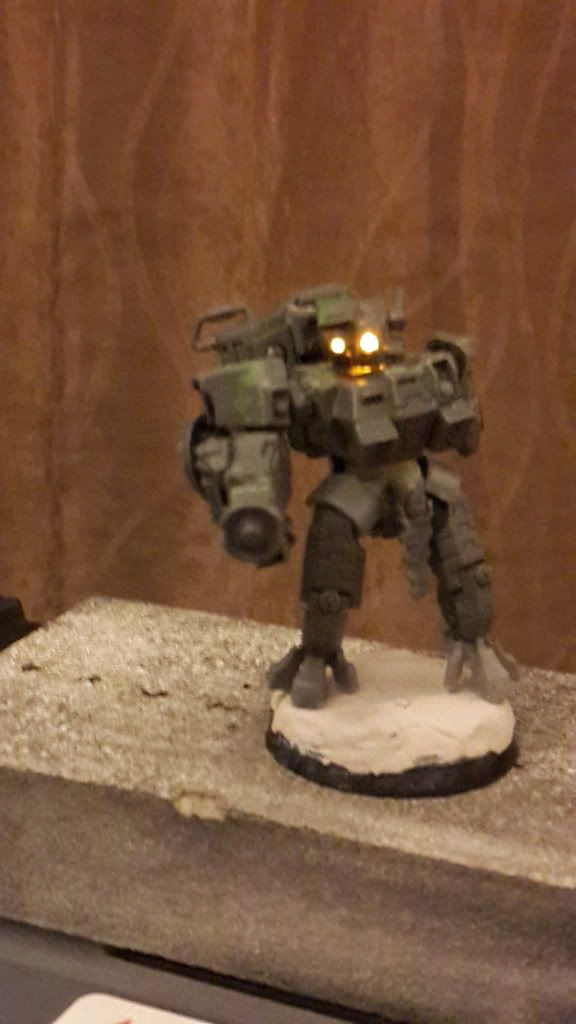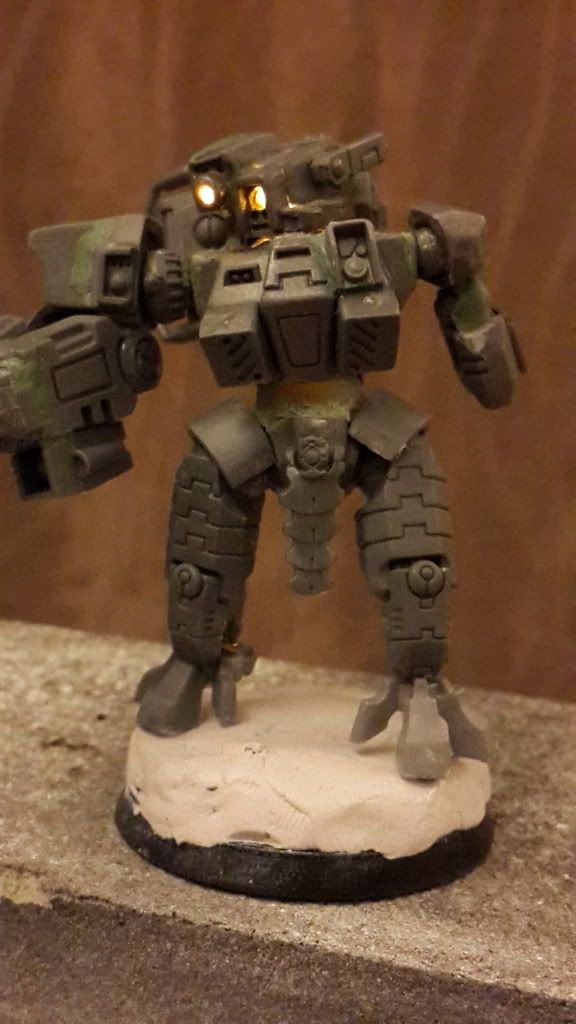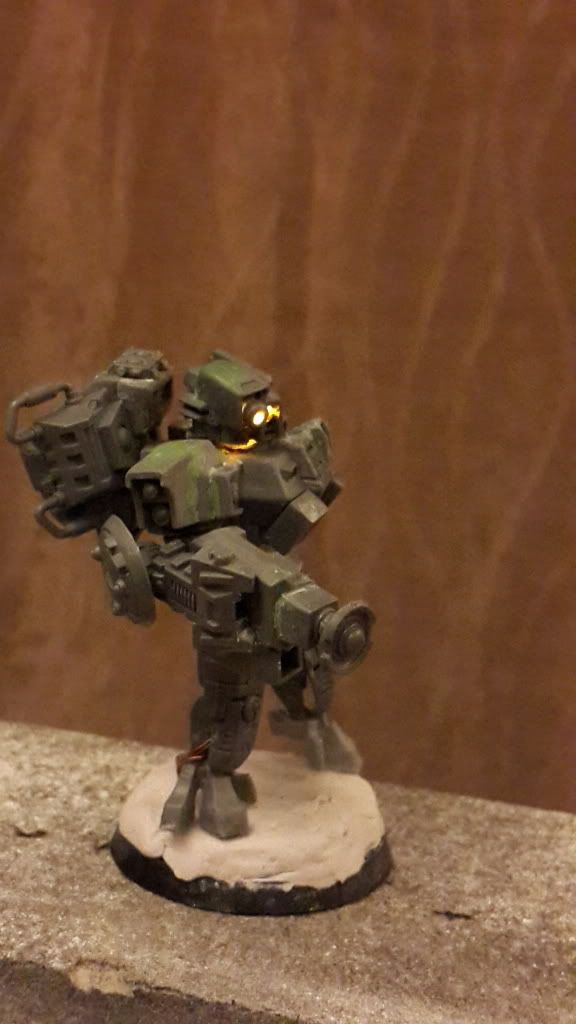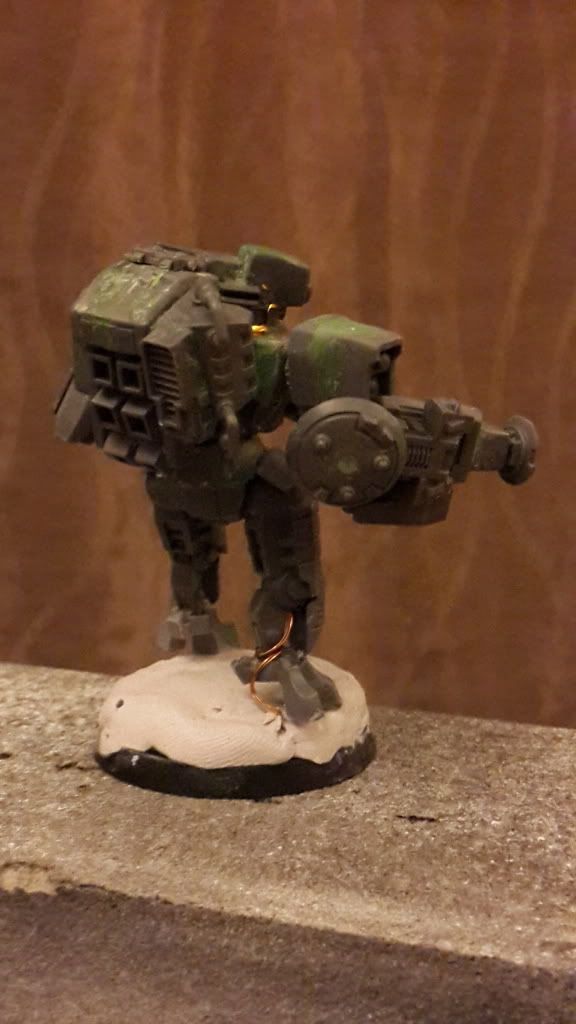 BANGARANG
There are a few things I still need to do, but I managed to salvage the support suit and do some good things with it. I nixed most of the LEDs on this one, settling for just the glowing eye(s) and letting it be understated. The base he's on is built up a little high because I'm going to carve away at parts of it to do kind of a ruined concrete look. I'm still kicking around one or two ideas for embellishments, like adding a big punching spike onto the free hand, something like the switchblade that Gundam Heavy Arms totes around. If you have any ideas, go ahead and toss em out.
Now let me drop a little teaser on you, show you what's currently in the engineering bay.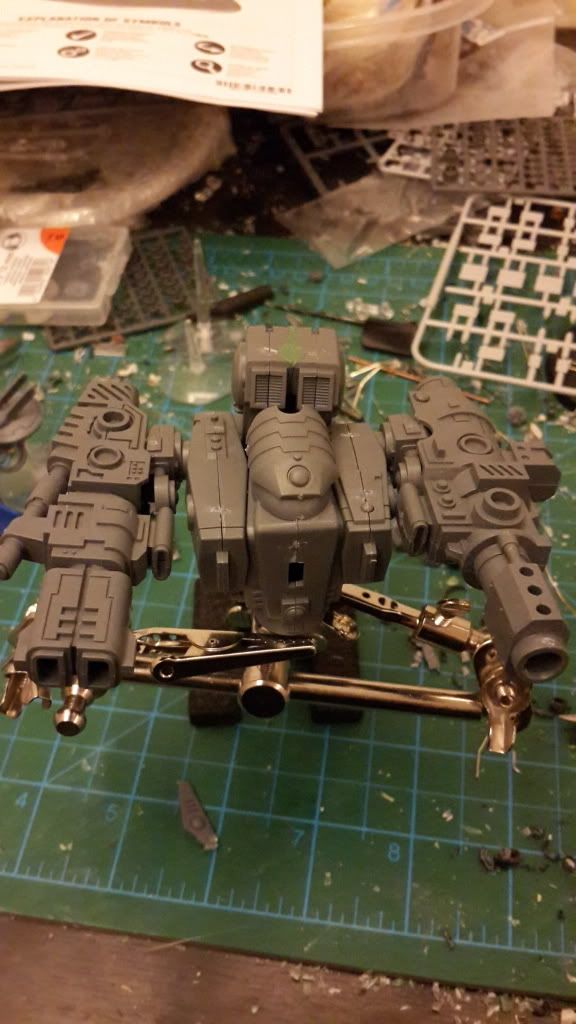 You know, just in case you were curious.
This is just a mock up for right now. All the pieces are held together with either bits of tack or tiny dabs of glue in a couple corners. I need to make sure the general shape of the thing is to my liking before I start drilling holes and sticking lights into places they don't belong. At this point I'm slightly torn. I could keep the front of the chest somewhat stock, or I could graft a Piranha hull and engines onto the front of it, which would fit rather nicely dead center and give it more of a Battletech feel.
Any thoughts or suggestions?