Hello everyone!
I am a new member but I have been reading and lurking for quite a while before officially joining. I have seen some beautifully painted armies and very creative project logs so I thought I would create a project log myself. The feedback will be useful and it will help keep me motivated to paint/build. Alright, first up is my Skyray and Hammerhead.
Skyray and Hammerhead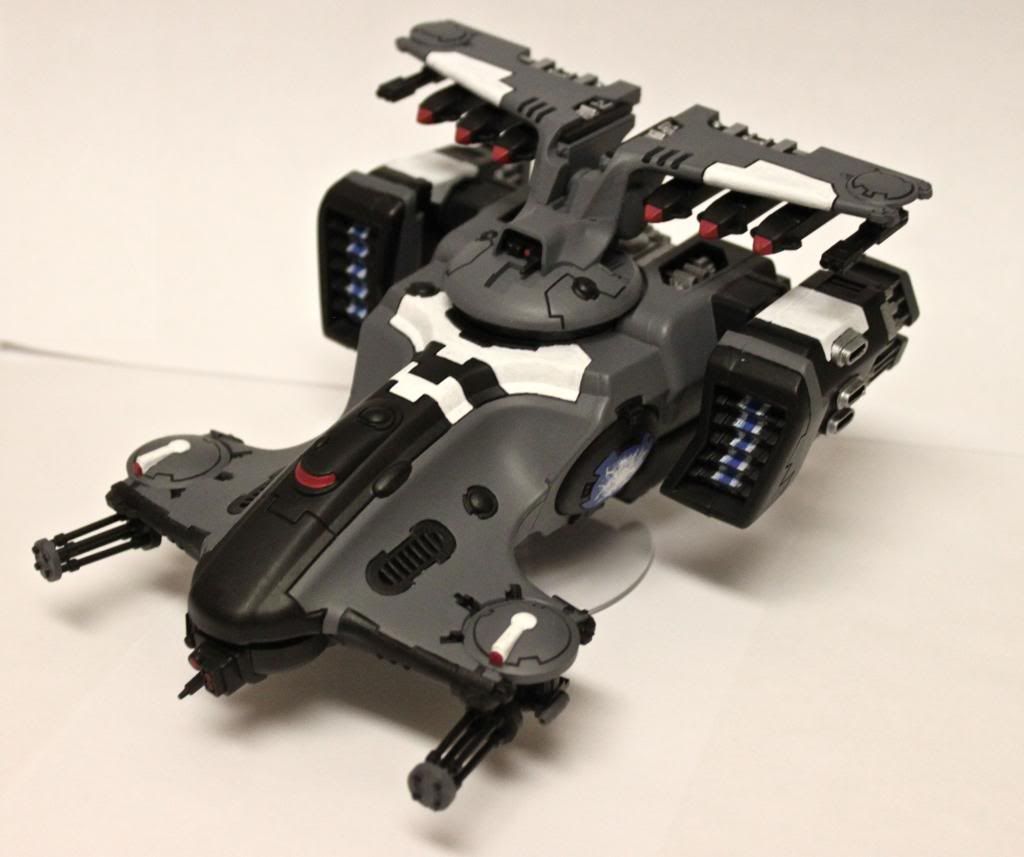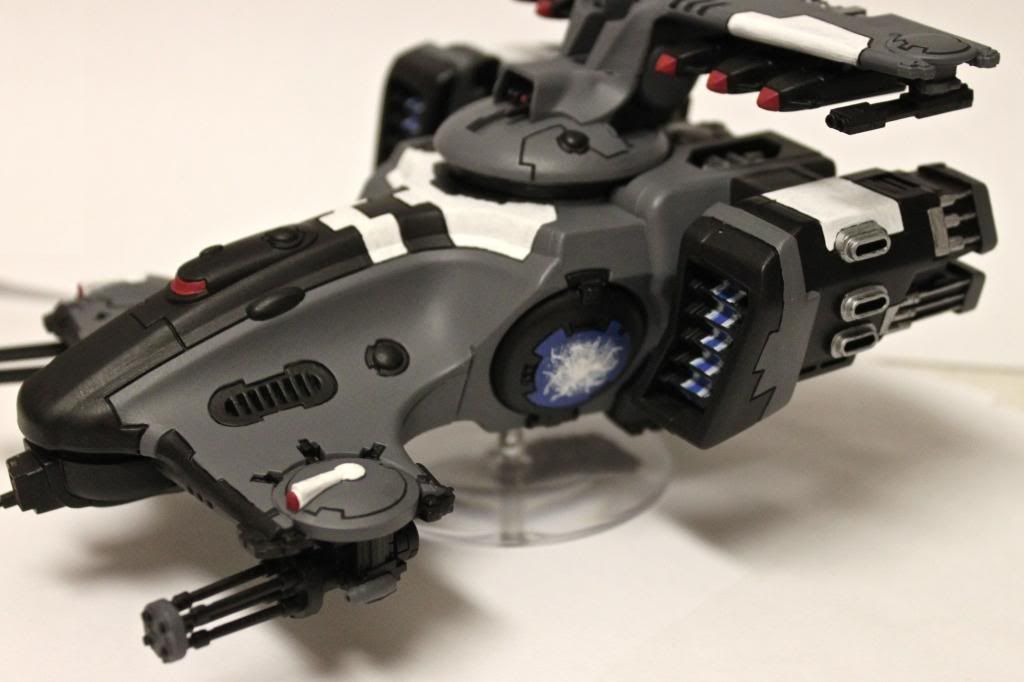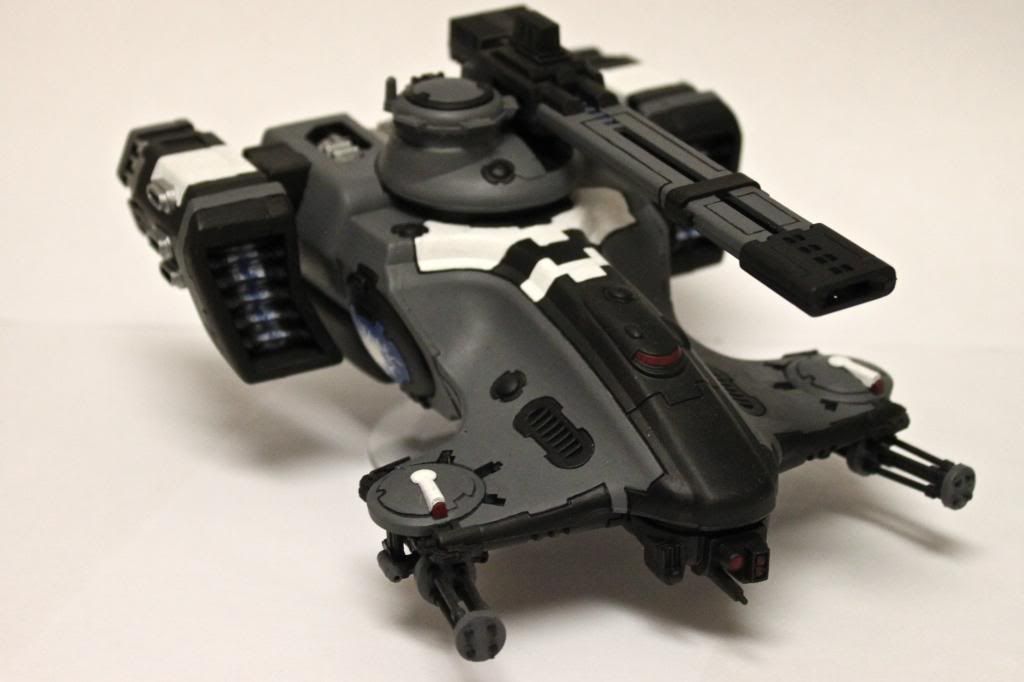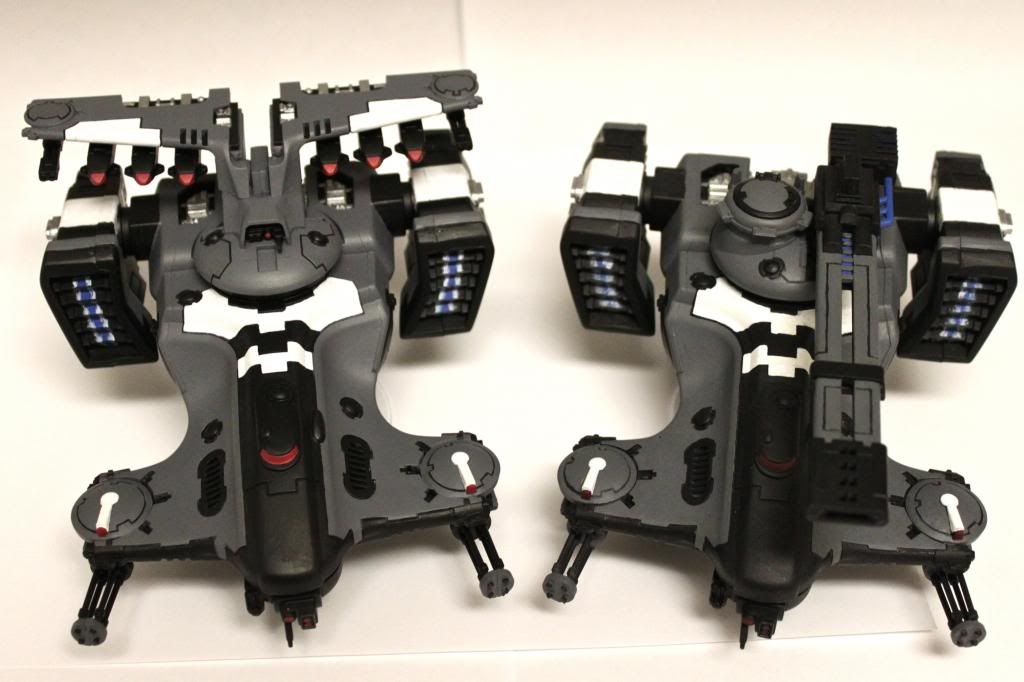 You can see that I painted the doors/hatches as a power source glow. It is somewhat of a theme throughout my army. I imagine that the Hammerhead and Skyray sacrificed the ability to transport troops for more power
If I paint some Devilfishes I will probably paint the doors a bit different. I may also go back to these to do some highlighting and battle damage at some point, but for now I am happy. Also I realized I may have used a different red on the viewpoints so I will fix that.