Hi guys.
Let me just say this up front.
I'm not much of a painter, and I've done very little modelling before.
However, I've finally made a proper start on my army rebuilding project. I started this last year, stripping away the old colour scheme (white, ice blue and a pale grey, with dark blue details) from all my old models (mostly over 10 years old), undercoating them and airbrushing a beige basecoat on some (which I now regret). I did get my ethereal repainted, although I left his robe how it was (my phone camera doesn't show it, but there are about a dozen different shades of light blue in the shading, to give a really smooth gradient).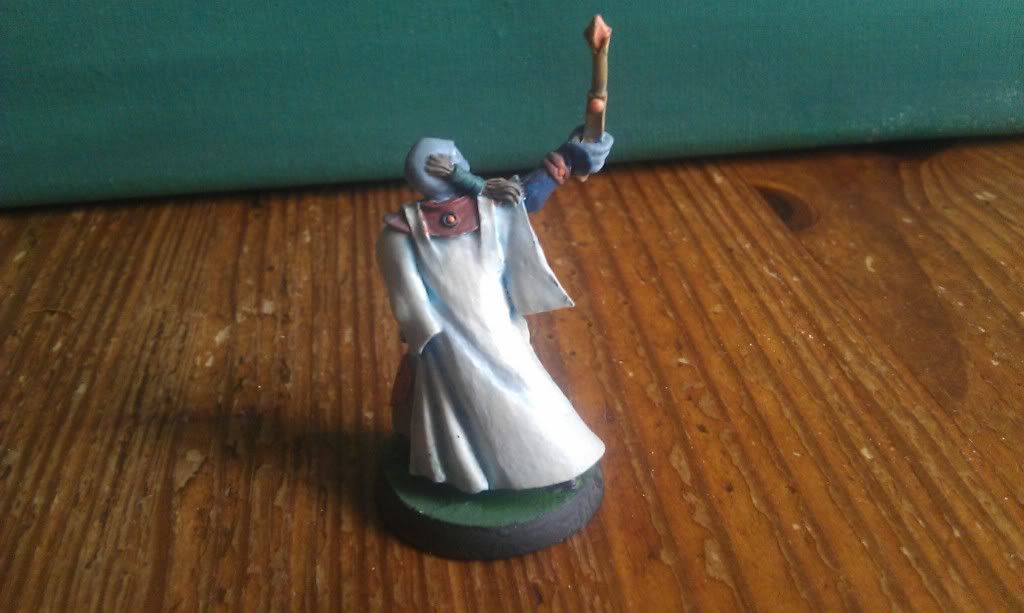 Below are some pics of what I've done so far since restarting this project. They are all test models, and you may notice a brighter orange on most of them, this looked fine on the firewarriors, but terrible on the devilfish, so I switched to the terracotta type orange, and the rest still need that changed. They all still have highlighting to do, and some have other bits which need doing (skin, hooves etc.) As well as drilling out the barrels.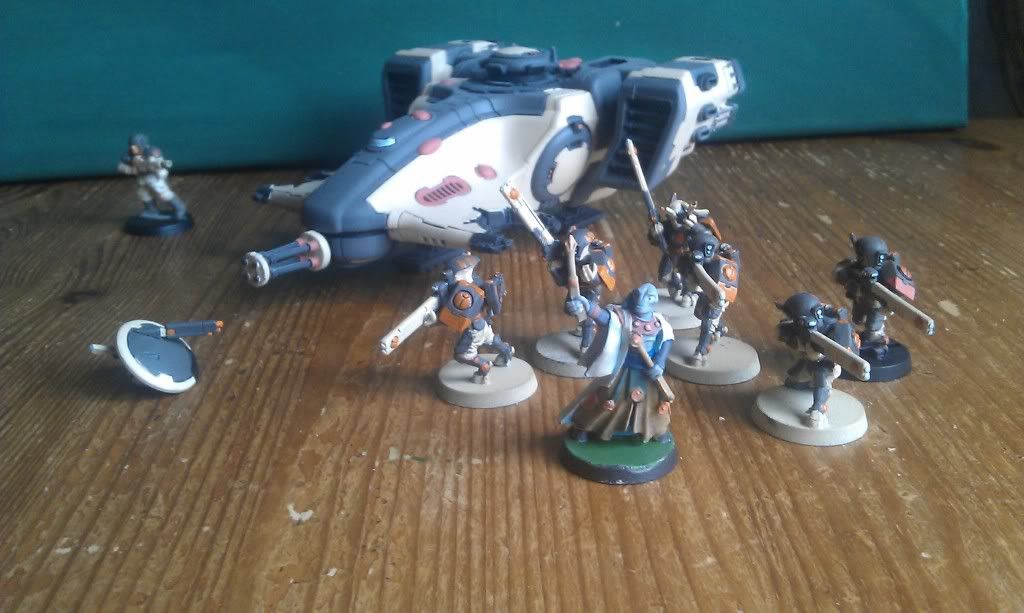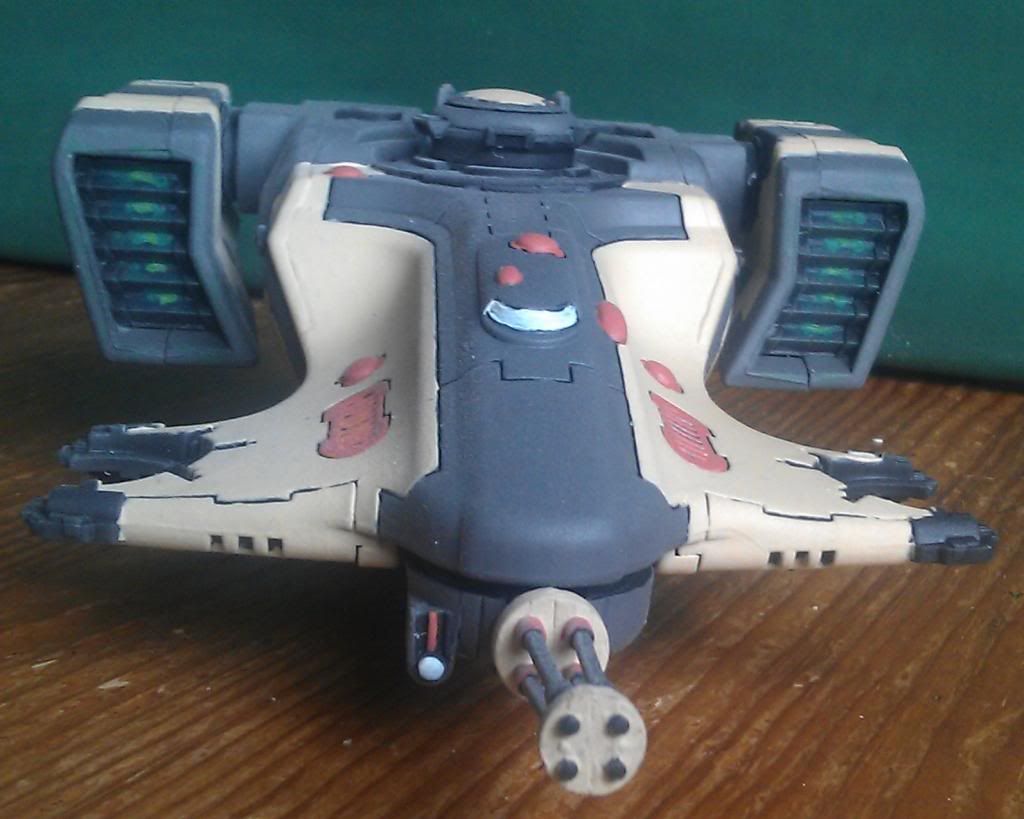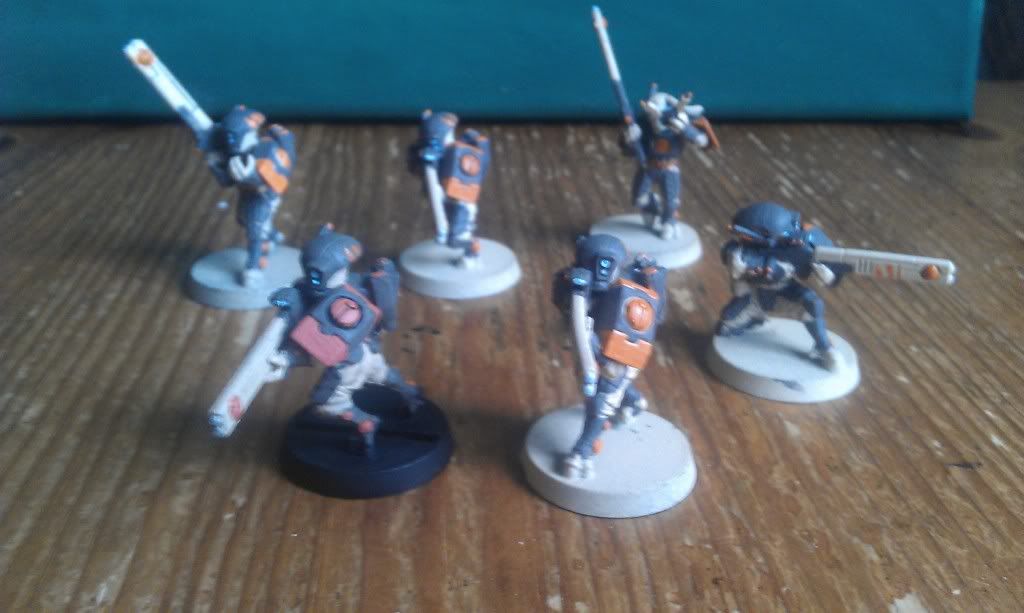 The cadian has had imperial insignia removed, and his lasgun turned into an autogun, but he is one of my Kroot proxies.
This is one of my converted markerdrones. Just a gundrone with one gun removed and the other one mutilated.
Edit: Here is a link to my current mini-project, makingdeathrain suits with alternate modelling for the missile pods,
Missile rifles!
which is currently on hold, awaiting modelling supplies.