So I'm pretty new to the hobby in general (playing and painting) but I wanted to post some of my work so far. I don't have an official photo-booth yet, but I'm dying to interact with other 40k players! Especially my brothers fighting for the greater good! Hopefully I came to the right place. I figured I'd start by showing some of my models. I tried to come up with a different paint scheme, something a little different! So here it goes:
First up is my very first stealth suit!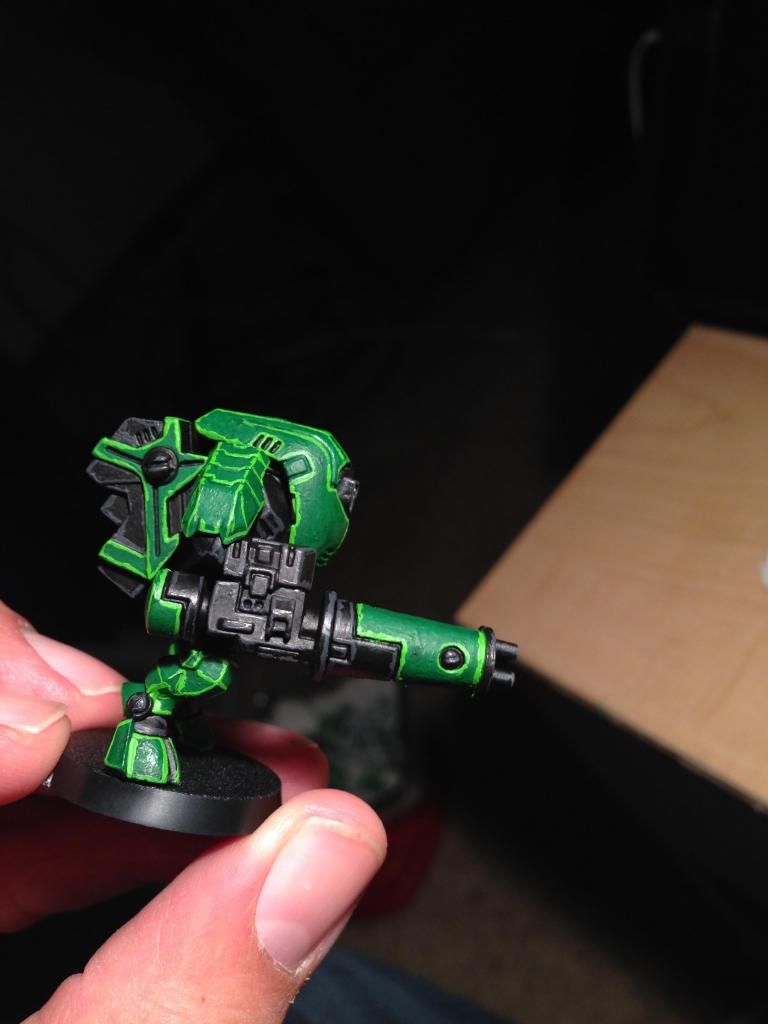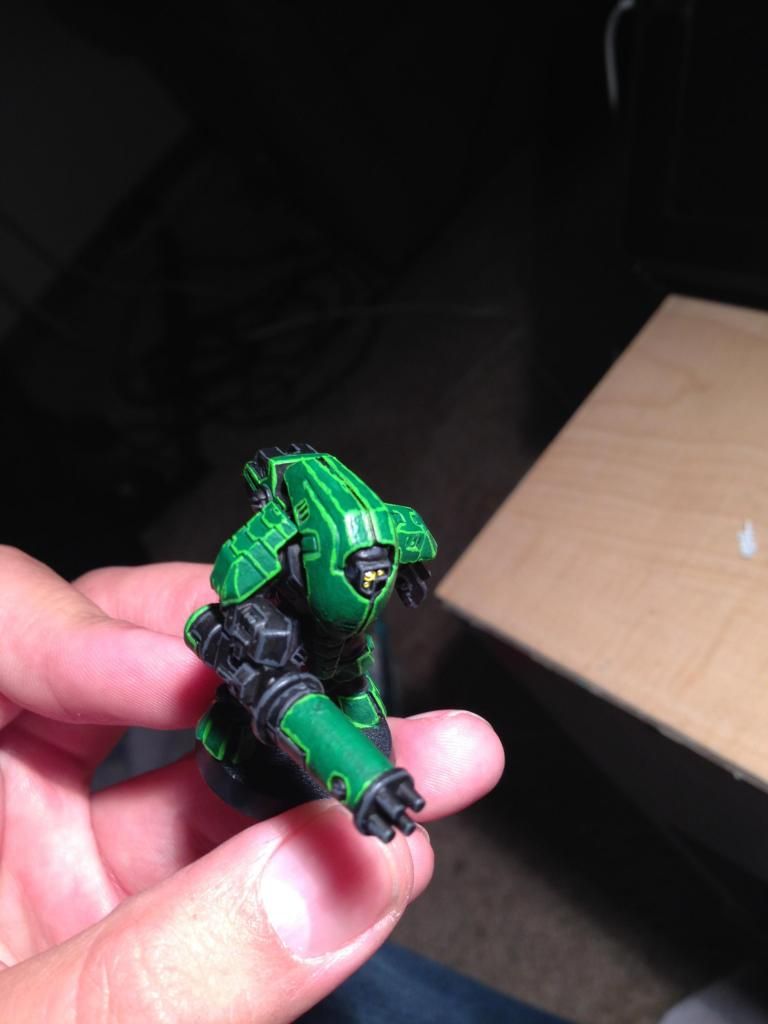 Here is my broadside. This guy took me a pretty long time, but I'm fairly happy with it. I really liked how the engine coloring came out: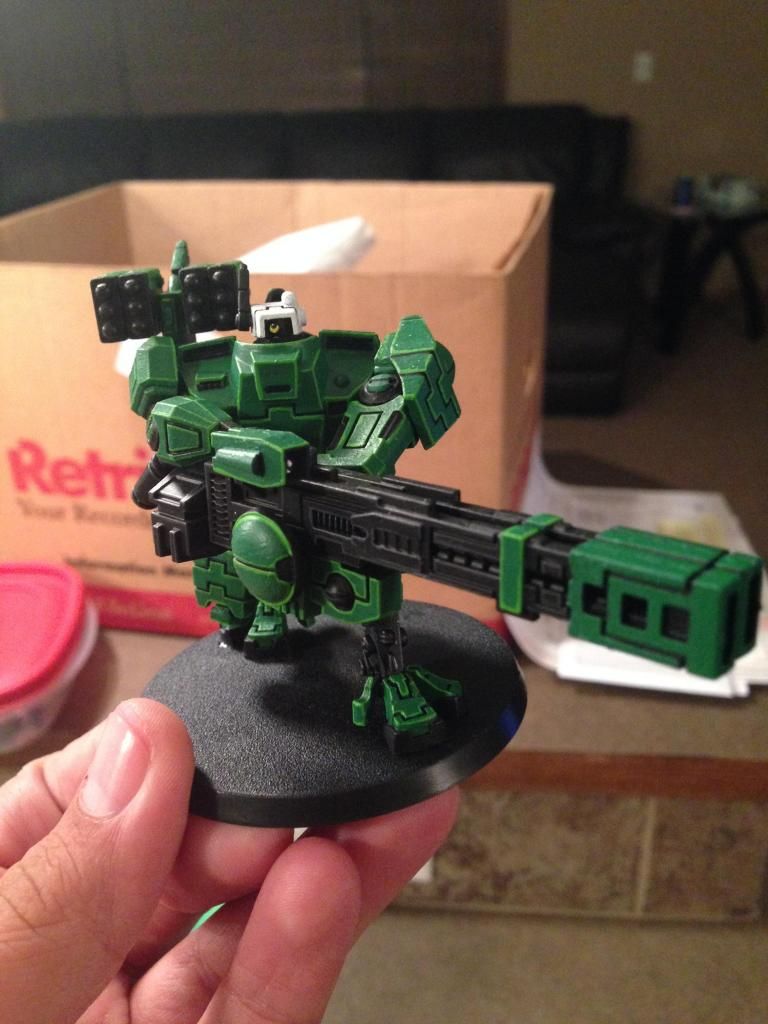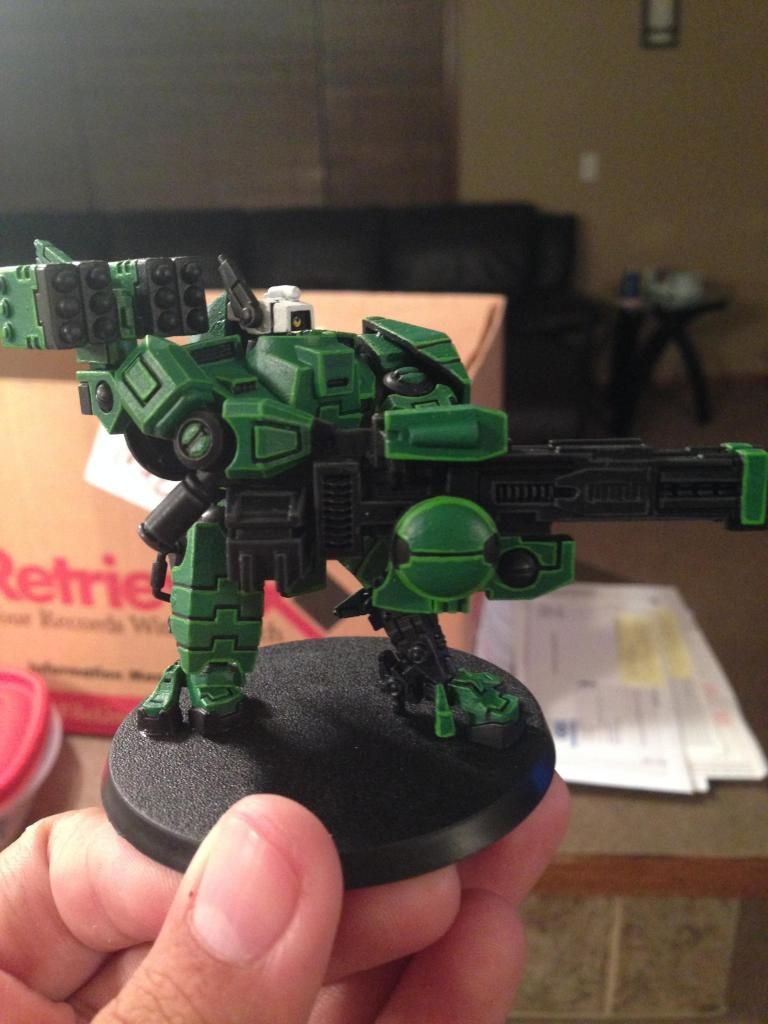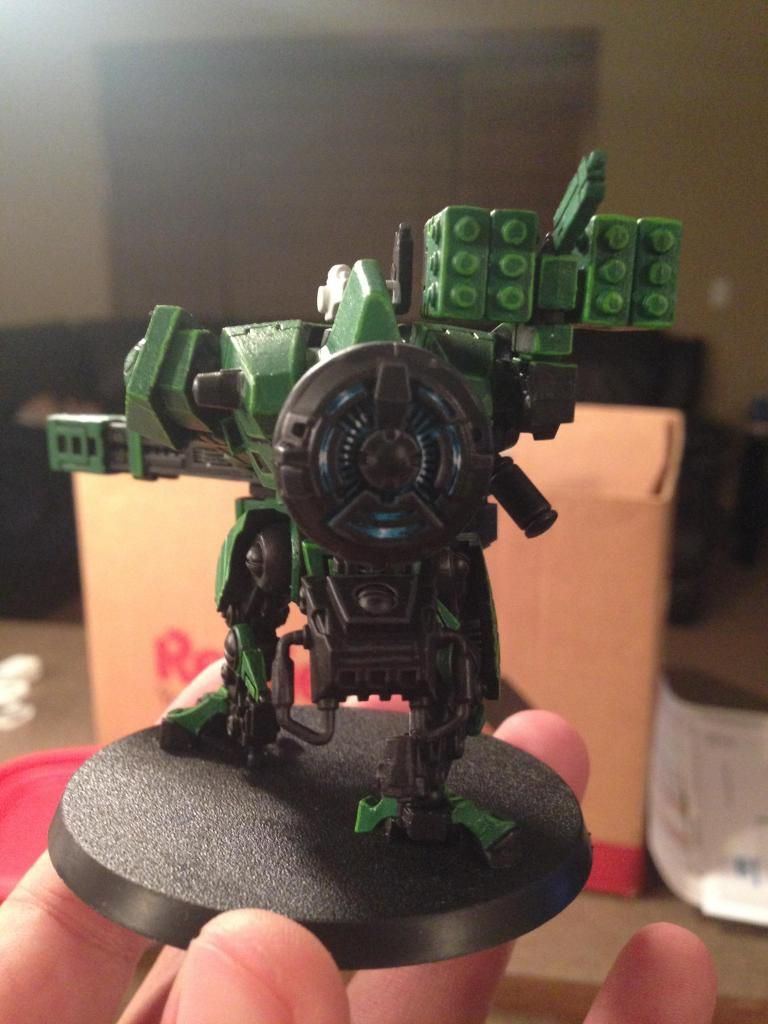 So again, I'm sure that my photos are not at all in the format they should be in and I will work on that in the future. I just don't have many people to share and talk with regarding the hobby so I was excited to come across this site. I look forward to talking with you all and sharing my future projects!