Hello everyone glad to finally get started on my new army.
Put together a 1000 point Farsight Enclave army and just started painting them about a hour ago. I am going for a easy tabletop style using a method I am very comfortable with.
Will post up a couple of pictures today to give you an idea of what the army will look like and the colors chosen. This weapon is a proof of concept before I move forward on some battle suits.
First picture is just base coat of the colors. Army Painter Desert Yellow, Greedy Gold and Matt Black.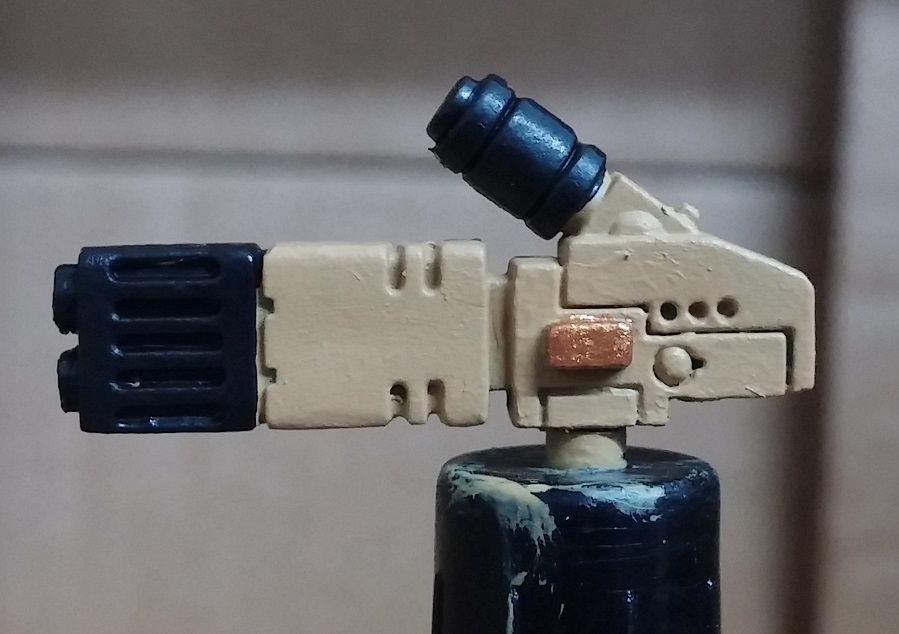 This second picture is after the piece has been washed. Please ignore the wet and shiny look of it. Will sort it out once it dries with some of the magic that is Testors Dull Coat. Also you should know that all I have here to take pictures with is a phone so am limited in how much I can adjust exposure. The colors are off a little and are darker in real life.
Thanks for looking and expect more updates soon.