Hey Guys. First time poster here.
Just wanted to getting my projectlog going in here. Been lurking for almost a year now and with the release of the Yvahra battlesuit i had to revisit my first passion.. TAU!
I've been heavily inspired by Lews Drop Troops over on warseer, even though im not nearly as skilled a painter/converter as he is. I suffer from this thing called "Cant-finish-one-miniature-ness" so im already sorry if this just feels like a long series of photos and not a project. But I just have to jump back and forth between miniatures before i grow sick of painting just firewarriors.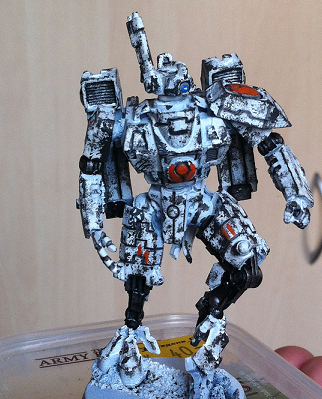 Without further presentation. Here is my WIP commander aka. the surfer dude. He kinda gives an idea of what i want from my army.
Next of is my firewarriors. I want to have a good base for my army so i am currently working on 48 of these guys.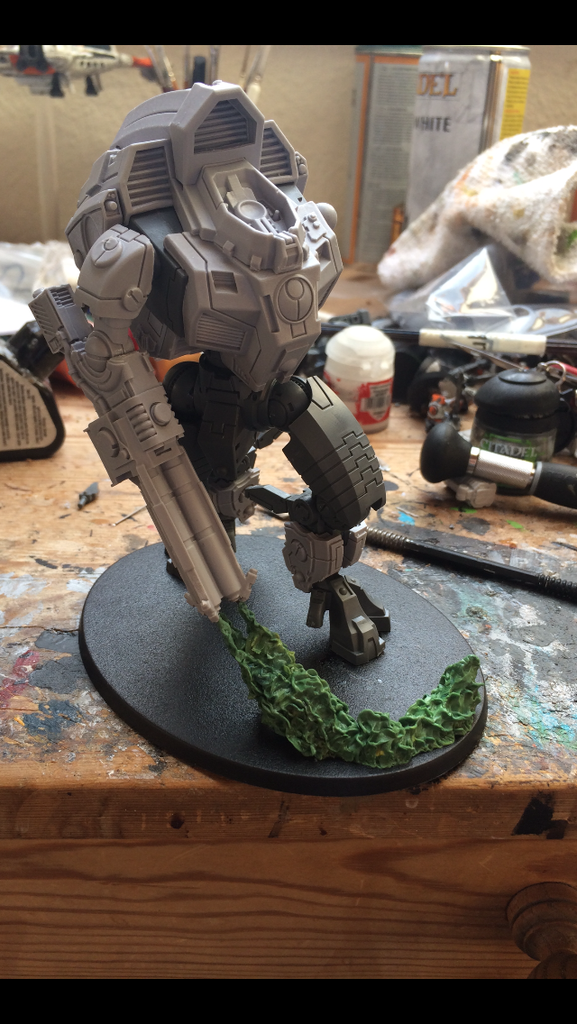 And the guy who started it all... The 109 Yvahra suit. This guys is going to be my "Panic button" for my gun line, just roaming around in my backfield until a threat to the firewarriors show themselves. I imagine him "drawing the line" with his big flamer.
The idea behind the whole army is that they have been "abandoned" almost by the Tau Empire. They don't get reinforcements or much new gear. They have to fend for themselves so therefor they have this extreme weathered look. Anyways thanks for looking.
Happy to not just "lurk" anymore.
Best Regards