Lapsed back into 40k again.
Finished assembly on a custom Tau Commander that I've had in the planning phase for awhile now.
Right Weapon-arm is magnetized, so allows for some WYSIWIG on his primary weapon, or potentially a FusionBlade conversion when I come up with something fitting.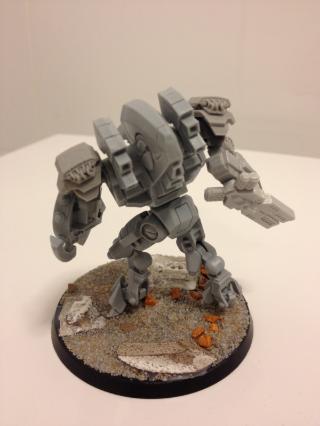 Colourscheme TBD, probably more urban-grey + Reds.
Progress on the Tidewall remains slow. Turns out Painting in solid BleachedBone takes
a lot
of layers.
Finished ~66% of the required sections, but it's becoming more difficult for me to enjoy the singular layer work.
-Derp