I've been out of 40K for a while now, but I've decided to start a new Tau army; I still have my old one, but I wasn't fond of the muddy colour scheme (light brown and camo green) and old models (4 Broadsides, metal Ethereal & Shadowsun). For this new army I'm doing a cleaner colour scheme: primary armour Ulthuan Grey, secondary armour Hoeth Blue, fatigues/battlesuit legs Dawnstone and red lenses.
A little information:
- I haven't decided on sept yet, but I don't really like sept markings so it doesn't really matter too much.
- Based around a light scouting force, meaning I'll only be doing only 1 Riptide and no Devilfish chassis vehicles.
- I have a small tremor in my hands so I'm not steady enough to do highlights; if somebody could show me an easy way of doing highlights it would be much appreciated.
- I'm not bothered about my miniatures being super pretty, just decent enough to put on a tabletop, so I'm not looking for reviews or criticisms (however information about techniques is fine).
- This post will be continually updated as I progress.
- Sorry about the poor picture quality and lighting, I only have a small lamp and my phone.
4th October 2015
I started off with a Broadside, since it was one of the few models that weren't rumoured to be updated with the new Tau releases over the next few weeks. Currently unbased, but I have some basing materials on order along with a Riptide, which is going to be my next model.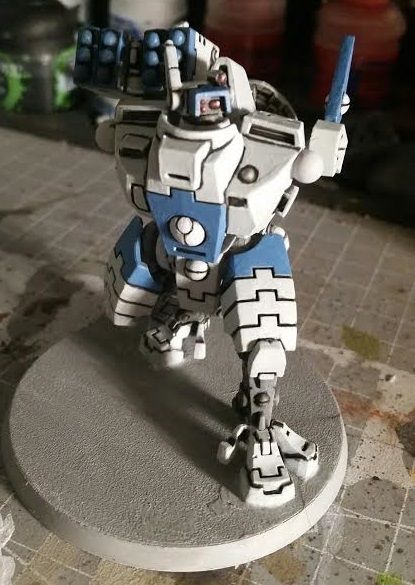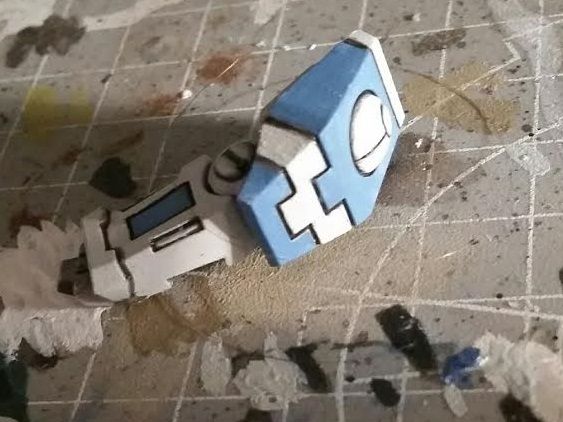 8th October 2015
Finished the Broadside base, not sure whether to do the rim a different colour though. I'm going to go over the riptide once more for mould lines, then spray it.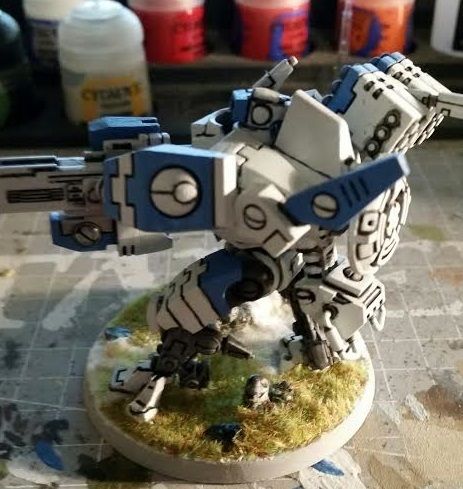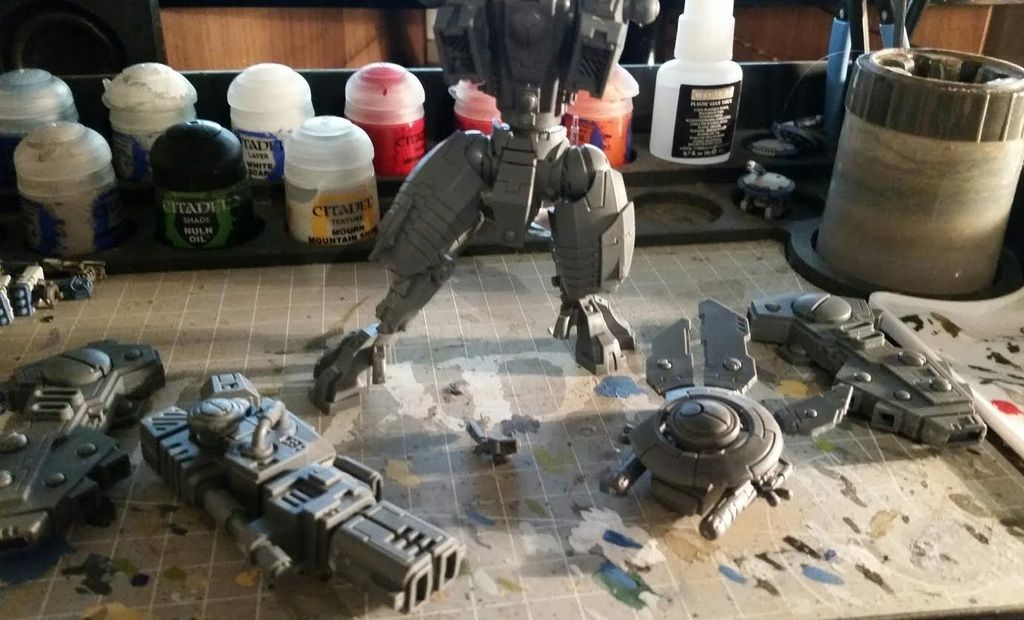 14th October 2015
The Riptide has been sprayed and started, I'm hoping to have it finished by the 17th when I'm picking up my Ghostkeels.
16th October 2015
I'm on some new meds so I gave highlighting a try and it doesn't look too bad, I'll go back and highlight the Broadside at some point. The Riptide won't be finished in time for me picking up the Ghostkeels tomorrow, I'm not looking forward to the temptation of having those boxes sitting there whilst I finish the Riptide