Friends,
This is my first post on ATT, and will form a brief introduction to a long term ongoing project.
Having recently returned to the hobby I have picked up a lot of inspiration from this site, and as I now have a few models painted up I hope to share them with you.
My project so far has consisted of stripping paint from cruelly abused miniatures, which suffered from my early forays into 40k. I now have painted around half of my Shas'la, and have made a start on XV8s. My Cadre hails from the Vior'la sept, and the colour scheme was very loosely based on that presented in the 6th edition codex, albeit with white squad markings, mainly because I prefer the look of them. I do however concede to the odd red panel on antenna, or elsewhere on each model. Rank markings are largely as of the first Tau codex (I like the pale helmets), but with red squad markings for squad leaders.
I leave you with some pictures of my first squad.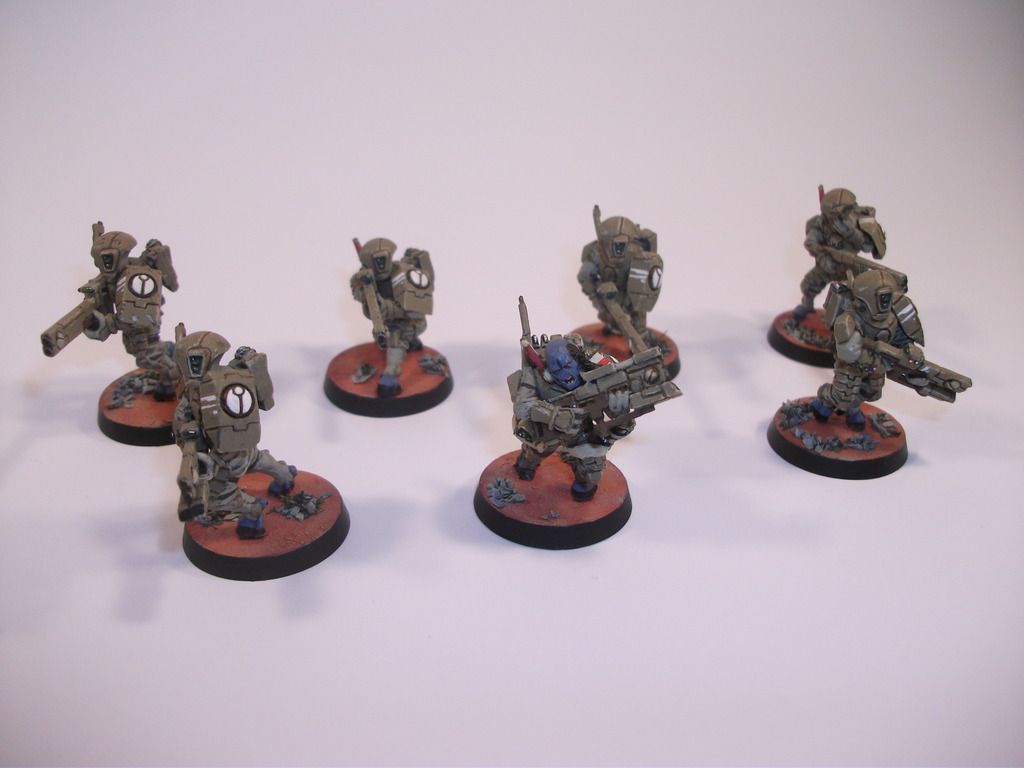 More images soon.
Ironsky