INTRO
At long last I can begin on my Tau Army project and I've thought this was a good place to post it and receive feedback. After a large guard army I'm in the mood for a small army that doesn't require a crate sized army case.
For years I've wanted to do a Tau Empire Battlesuit Army, the original idea was to do a commando like army with each suit represented by an elite commando looking fella. Sadly this was dropped when the size difference couldn't be fixed with just a raised base.
Here is one of my Elite Commandos, If GW announce a Kill Team event I'll begin work on a squad of them...
THE CRISIS DRONE
So I decided to do a Drone army, the idea is that their launched and controlled from a Manta ship. The Drone design itself has gone through many changes since last year...
MK1
Using the forgeworld Remora Drones, however since I don't fancy paying £15 for each battlesuit it was scrapped. However this design will serve as a Command Drone
(Battlesuit Commander)
.
MK2
I was struggling to create a new and affordable Crisis Drone design, late one night I happened to cobble together some riptide bits to create the MK2! But Riptide Shields are very rare and even after months of trying to get them online I had been unable to get any so it was back to the drawing board.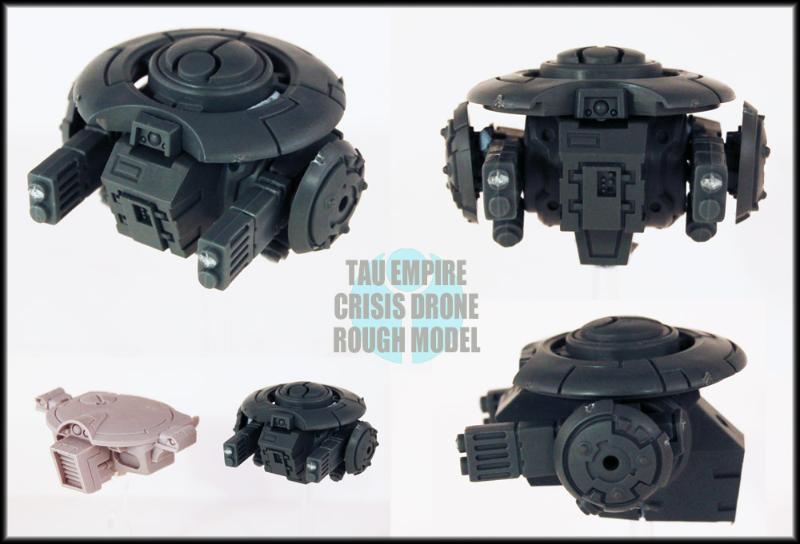 MK3
It was then I settled on this more blocky design which made them look more powerful but maintained it's Tau like appearance, the dome and visor also go better too than the previous design. Since I was unable to find a uniform look for the sides that suited all the weapons, so I decided to simply design each to look different depending on the weapons it was armed with. Still working on the Burst Cannon attachments thou.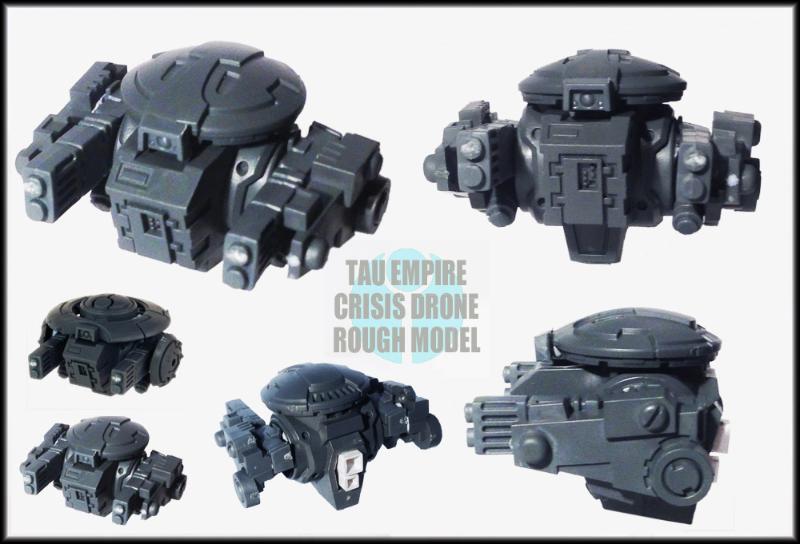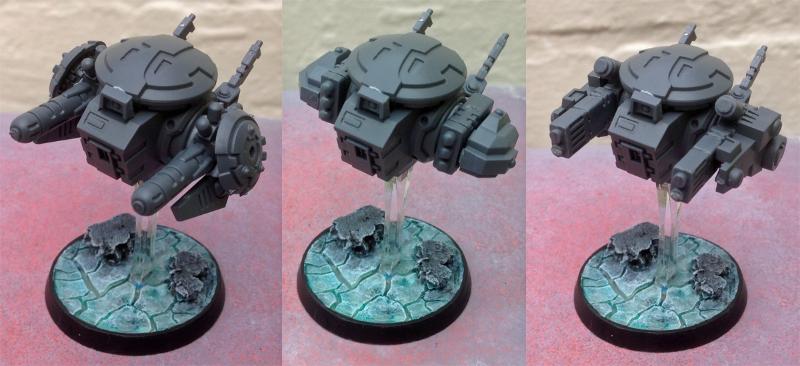 COLOUR SCHEME AND ICE BASES
As you've spotted I'm using frozen bases for this project, I'll go into more detail on how they are made later on in the log.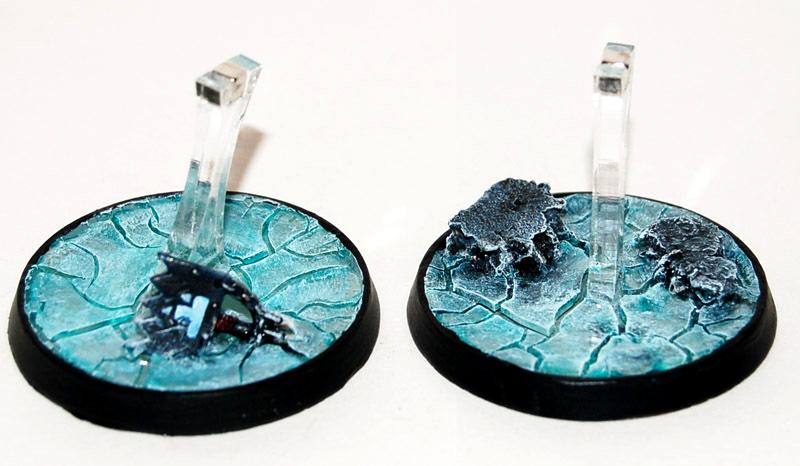 As for paint scheme I'm likely to go with a bright grey with black and yellow details, hopefully I'll have a drawing of one of the drone to work with soon.
Now I'm just getting started, once the Grot Mecha is compelted I can put all my time into this project. I'm working on some Broadside and Riptide Drone models at the moment plus have a few ideas for the new releases.
Anyway I look forward to reading your feedback.