COMMANDER KOR'SHARA DRONEDANCER TAKES TO THE FIELD!
Here is the field Commander of the Kor'vesa Iniatitive; Kor'shara Dronedancer!
I wanted to go with a suit that looked just as impressive as the Drones, plus gave the impression it was controlling the Drone Cadre around it, so I created the command array on it's back.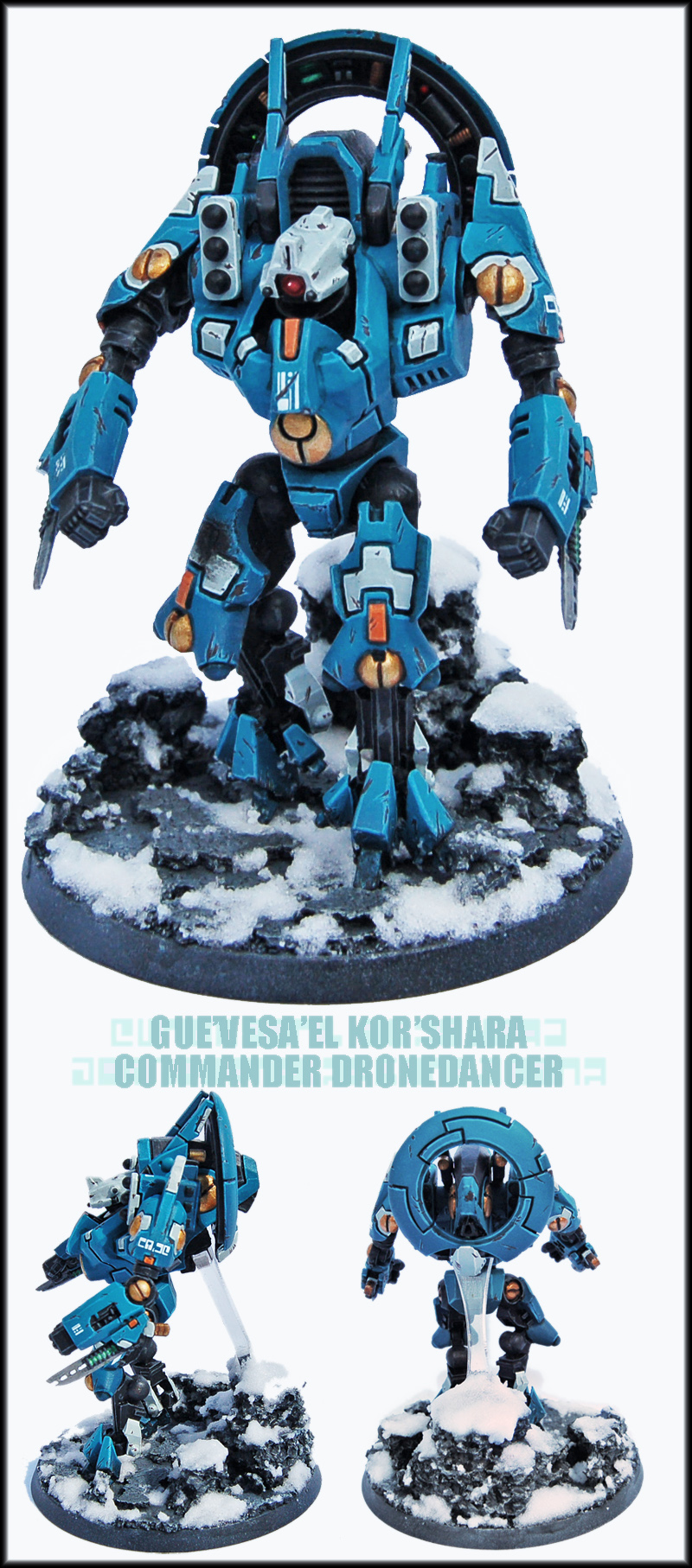 I also have the option to arm her suit with the Pulse Submunition Rifle and use FW R'alai's rules instead. I played with them for the first time last night and her 3+ Inv survived two rounds of grav weapons from 3 Centurions!
Just a shame I still have to spend points on a Commander if I wish to field a Retaliation Cadre!