Hey all, first time posting here.
I decided to start this blog to motivate myself so I could maybe finally build a decent army and actually play 40k. I've never played a game in my life, though I've been more or less active in the scene since 4th edition.
I've mostly painted with dark colors, so I wanted to try something different with the Tau and went for white and orange armor and dark brown/gray clothing. Basically the more orange the figure has, higher ranking it is. I try to go with minimal weathering on the infantry and focus more on the suits and tanks.
Without further ado, here we go.
The pathfinders were my first try at the color scheme.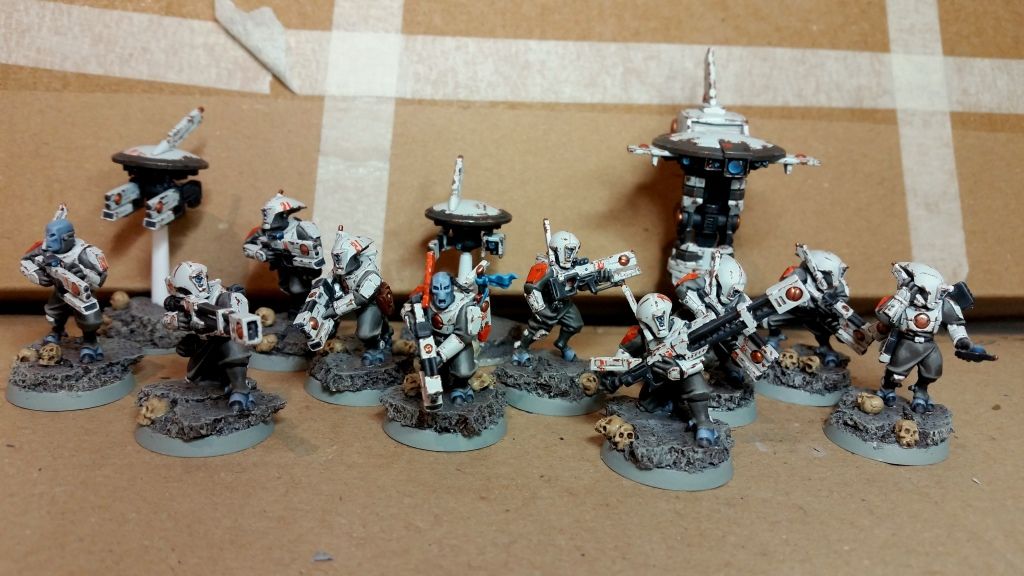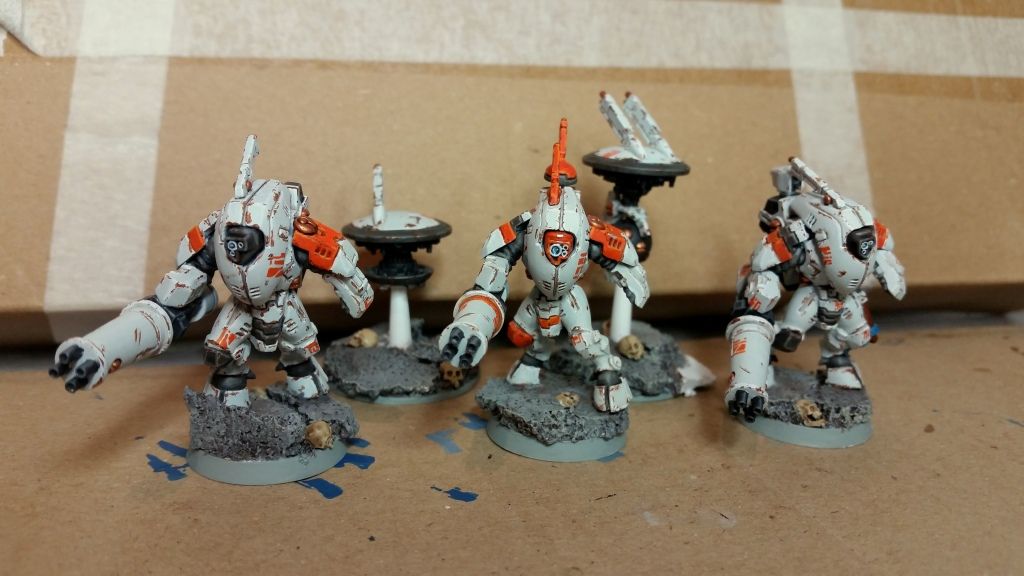 I'm not really satisfied with the broadside's weathering. After finishing it I tried a little different style which I like a lot more.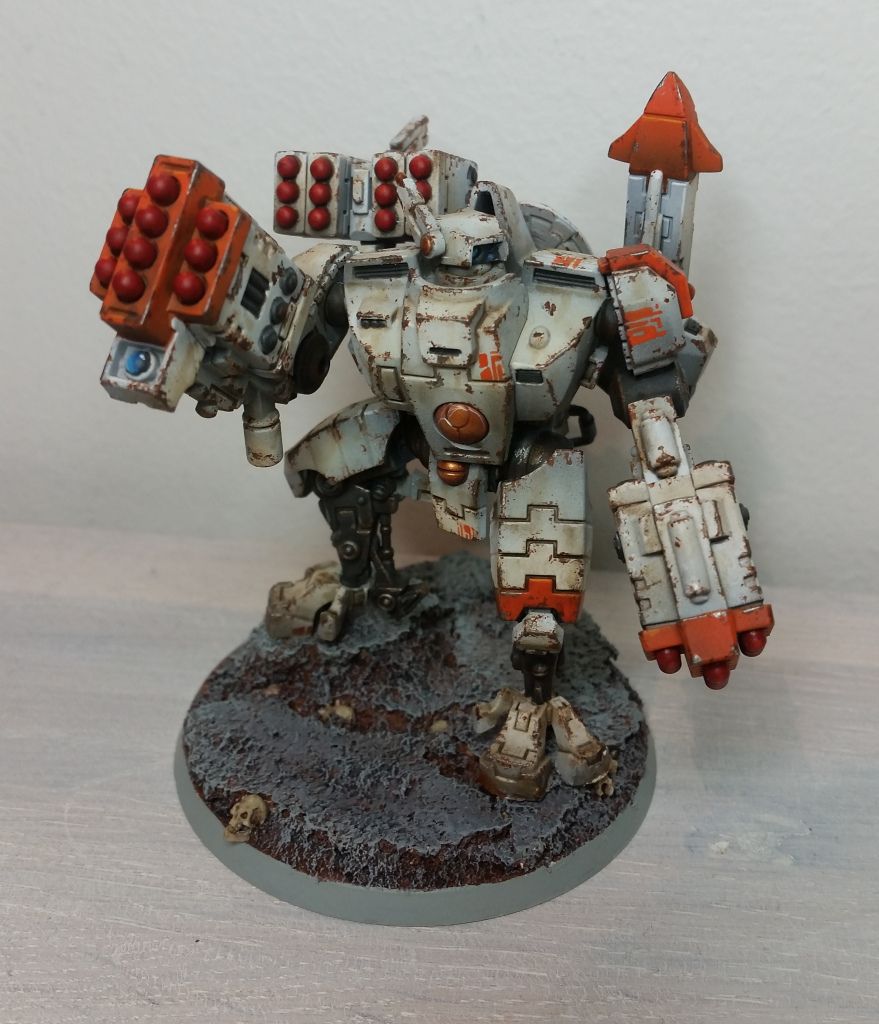 Next (probably) Breacher team.