During the new wave of Tau releases I fell in love with the Warriors of the Greater Good. Before I just envied them for their power on the tabletop. But you know the saying, if you can't beat them, join them...
And so I did! 2016 will be the year of Tau for me. My goal is to get 1000 points ready for the end of the year. I'm taking a sabbatical year from my ever expanding Imperial Guard (Tanith First) army. I wanted to paint en build something completely different.
At the moment I have 10 Fire warriors, 3 Crisis Suits, 1 Fireblade, 10 Pathfinders and 1 Piranha. I'm really liking the new GW colourscheme so I just borrowed that one.
Here's a picture of 4 pathfinders. I'll post new updates soon.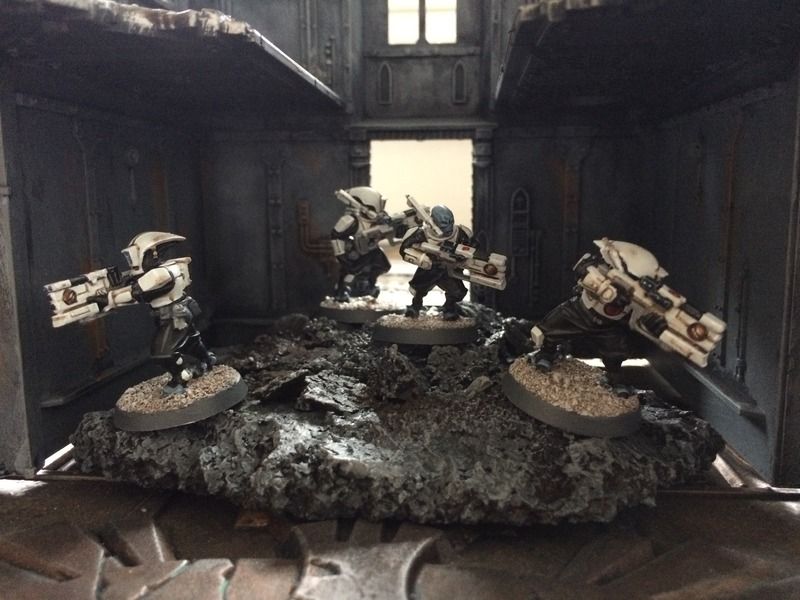 Hope your like them!