Hello people!
When I first joined the hobby around 10 years ago, some of the first miniatures I was able to get my hands on was the starter box for the then new faction the Tau.
These models were lots of fun back then and I was proud of what I had done with them but I wanted to bring them into the new age. So in addition to stripping the paint off I decided to add some kind of minor conversion or kit-bash to each one.
Here is my first model: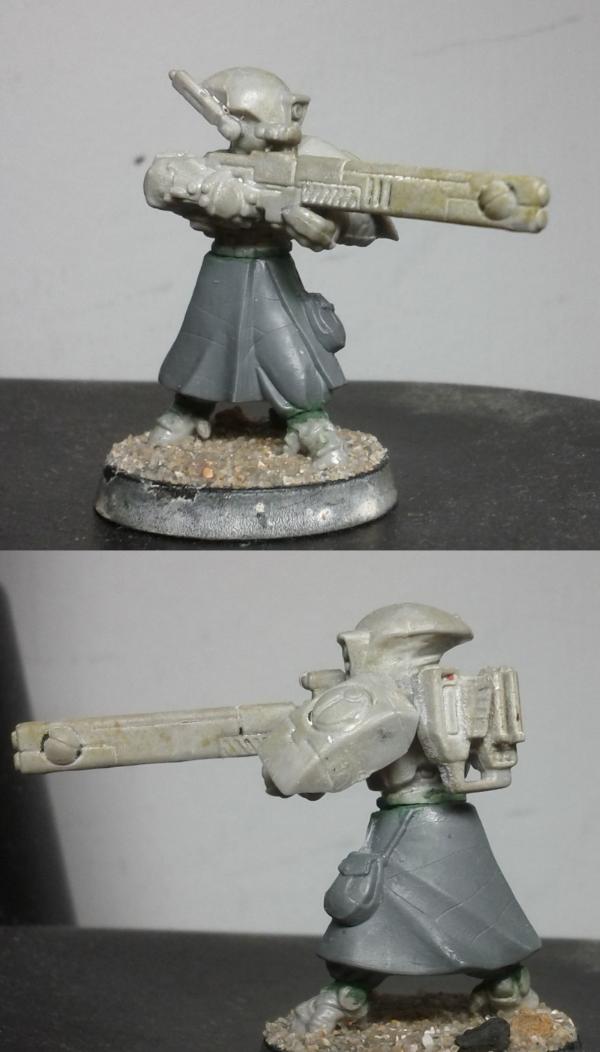 [spoiler=]Remain cautious brothers.
We are far from the birth worlds and I fear this incursion will not be a routine one.
-Firewarrior Shas'ui, M'yendo[/spoiler]
Cheers for looking!