Hey guys,
Figured I'd post here what I already have.. I'm still new at this
and nearly came to the point where I'd have switched to using
the Farsight color scheme, because.. White. Hardest thing for
me is to get a good, flat Ulthuan Gray layer on the units.. But,
here they are.
Advice is, more than welcome
(I have also started using a wet
palette*)
Sky Ray
, my first unit I painted. The antenna broke, but I'm not
sure on how I'm going to make it into good-looking battle damage.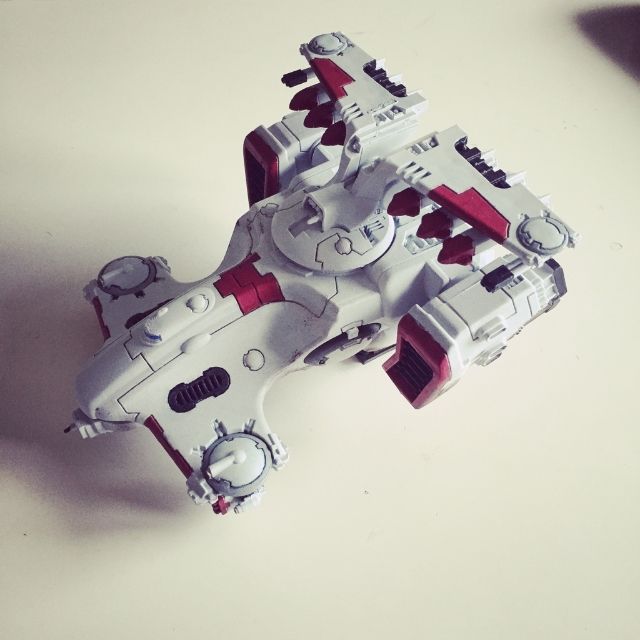 Shieldline
, fun to paint!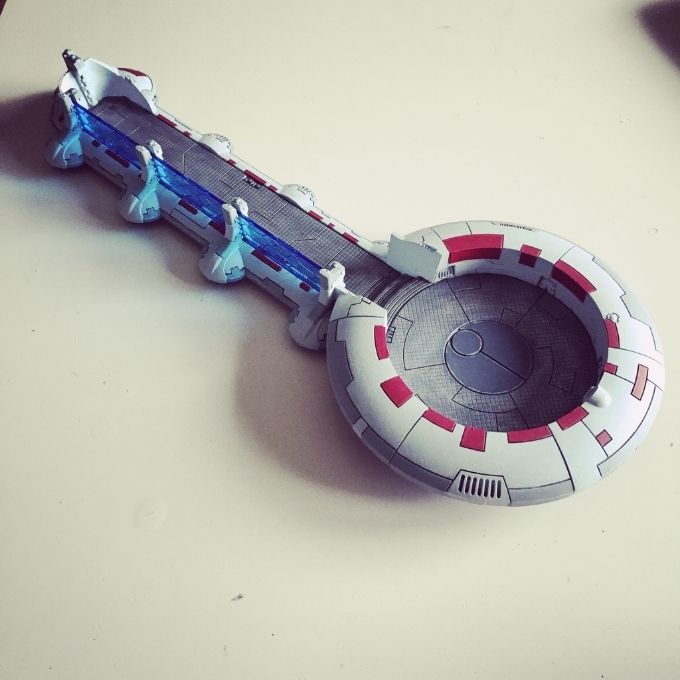 Strike team
, these took
ages
.. The one with the two-guns
is called Shas'ui Ram'bo, since he singlehandedly destroyed an Eldar
flyer by rolling 3 consecutive sixes.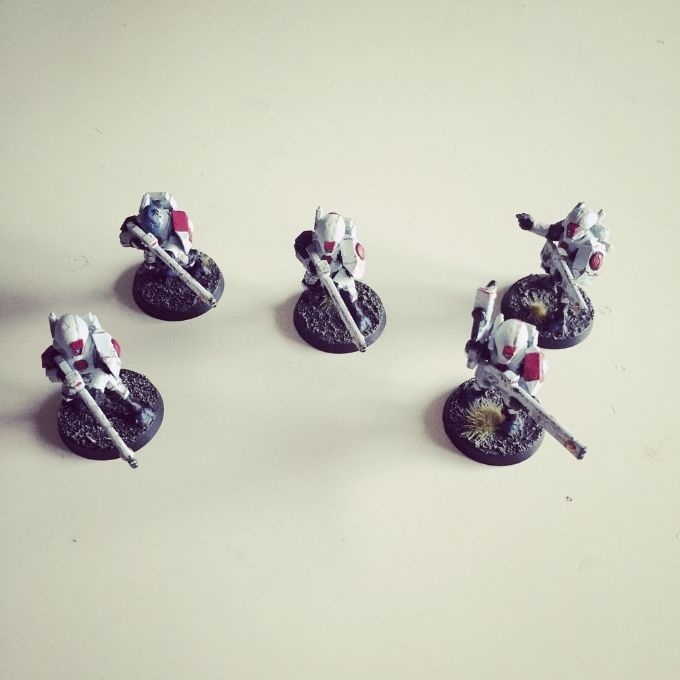 It's especially notable on the fire warriors, but they were kind-of overcoated.
Didn't have my coat station back then, so I was forced to spraycoat from 5cm
away due to heavy winds -_-
EDIT: they should have correct sizes now. If not, the old, bigger ones are still in your cache