Doing some more work!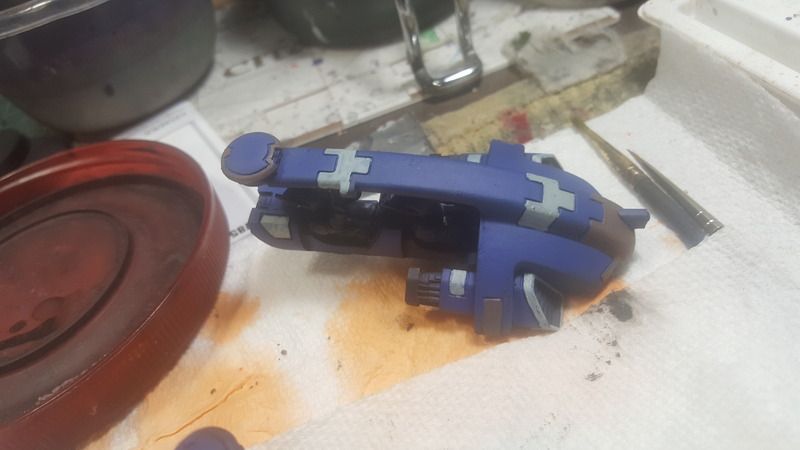 Just putting some base colors on the tetra very thin, have several more layers to do before I get to the main color.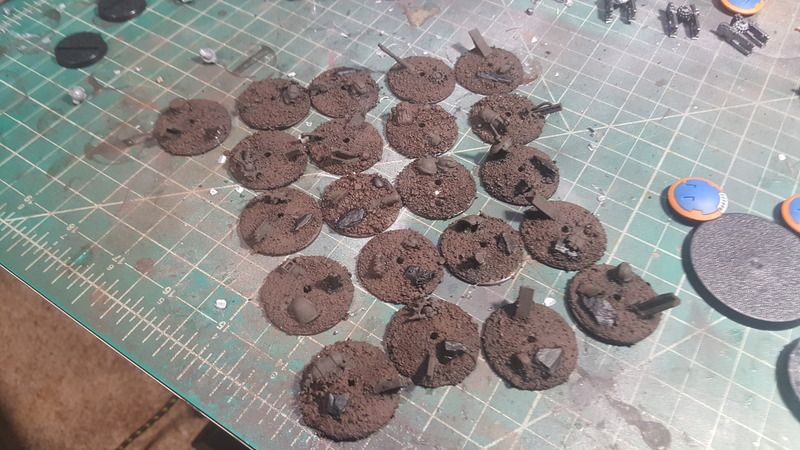 Also doing some more work on all the drone bases. I am a big advacate of fully basing your armies including drones, jet bikes etc..
Drones are hovering over the same terrain as the rest of our army units.
Bases are amazing aspect of your models and honestly your base can make or break your model on the cool factor in my book. Bases tell a story about what is happening in your army theme.
The story I am telling in my army is of a force in the middle of a battle against space marines " Dark Templars "on a old battlefield where Imperium forces have fought before against the Tau Empire. The field is littered with rusted junk and debris from this old battles. While a whole new battle is taking place on top of it all. It's a wasteland, of junk, mud, death, with little life left remaining.
My tau are pretty weathered, some of my next pieces will have some more weathering done on them as I get abit more bold with my hobby knife. I now have a better grasp of how tau kits go together so I am not as hestitant to beat them up.
o
Always consider what your putting your units on base wise. If you army is all beat up, they shouldn't be on a clean perfect grass bsse.
I do a lot of prep planning about my bases before I build my models.