Hey all, this is going to be my log for the progress on my army.
As I mentioned in my profile jobby I only recently becamce re-engaged with Tau and the 40k universe. I 'THINK' I originally started collecting Tau way back in 2001 (so many old man feelings
), bought models for a few years, never really finished any of them and then lost interest in the whole thing.
Anyhoo, wind forwatrd to 2017 and a friend of mine starts building a Tyranid army, and I think "Hey, Hungry_Bert, haven't you got a load of Tau stuff in the garage? Isn't your SO constantly mentioning about all the junk in the garage that never gets used and should be thrown away? Aren't you always telling her they are collectables?" So yeah, I decided to dig out my old Tau stuff and have a proper go at getting into the hobby.
Turns out this was quite well timed as the 8th edition is about to be released and so I don't have to learn all the silly old rules.
And without further ado here are some of the things I've been working on.
To start with here's what I pulled out of the garage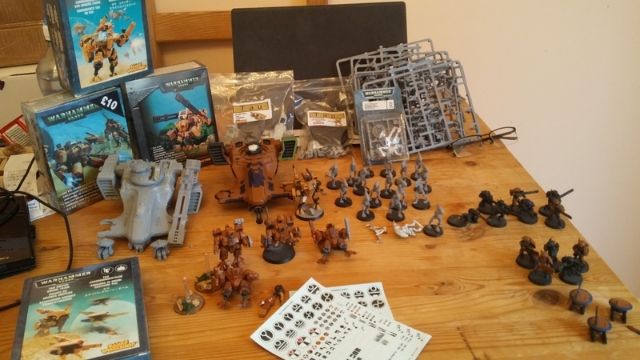 The first thing I did while trying to figure everything out was to build a couple of markers. I got the inspiration for these from Pinterest, so I can't credit the originator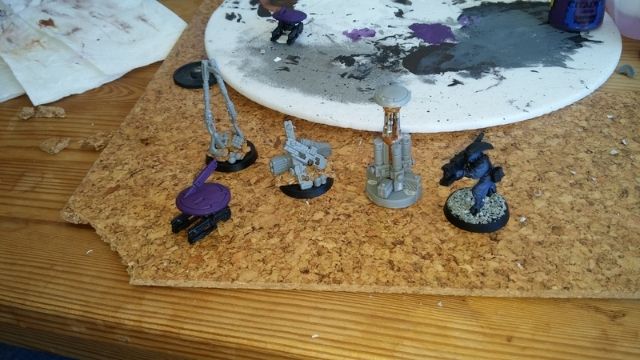 Next up came trying out some of the colours on my fish (for some reason when I see this colour scheme I immediately think Cadbury's dairy milk chocolate...)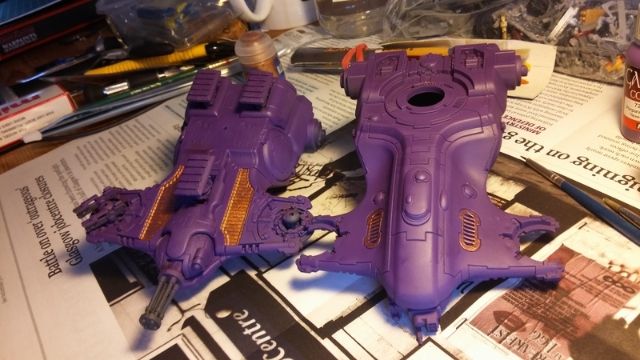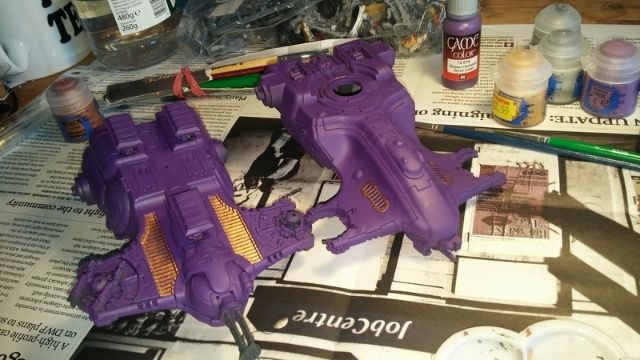 Then I set to work on my Crisis Suits and magnetising ALL THE WEAPONS. You'll see the modded one, I basically followed Shas faresight's guide on modernising them
http://www.advancedtautactica.com/viewtopic.php?t=21522
. This one will be my commander.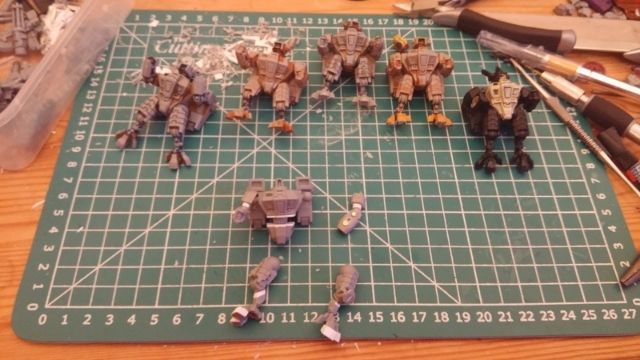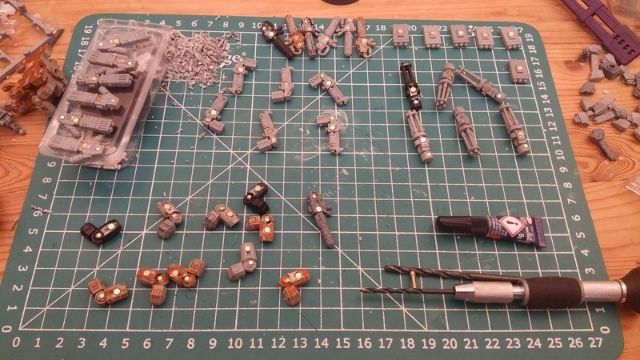 I might have been a little distracted at this point. So I converted an old IG Sentinel I bought years ago because it reminded me of Star Wars. Anyway, he's now a counts-as Gue'Vesa Broadside. I made the power plant out of a couple of fusion blasters, part of a burst cannon, the weird bit you get with a stealth team and some jetpaks I got in a load of bits I bought.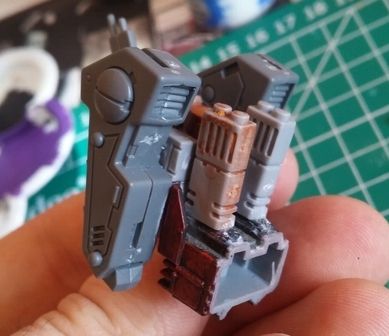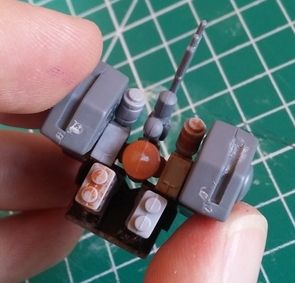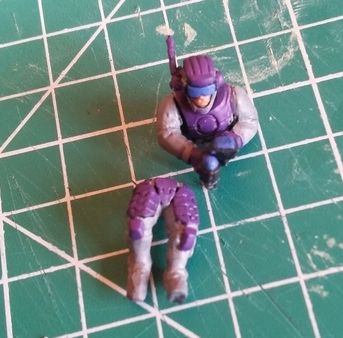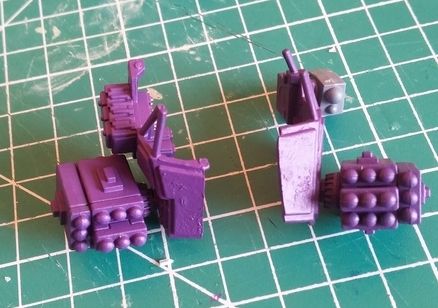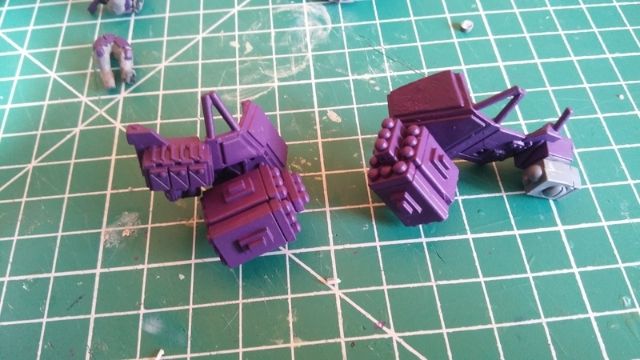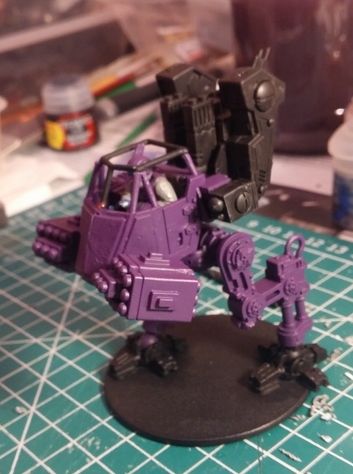 Then I got a little serious and copied Proiteus' Remora Drone Fighter's. I don't have any spare seeker missiles at the moment, so I used the some Sunshark turbo jet thingies on the underside. Overall, I'm happy with how it turned out and have more spare bits on order.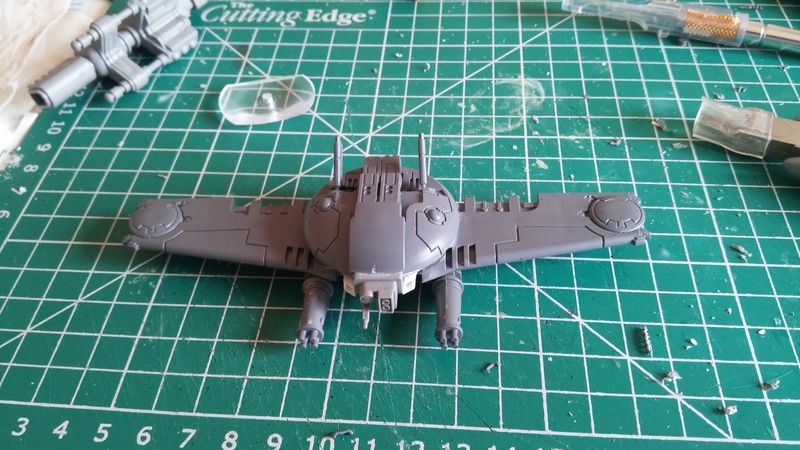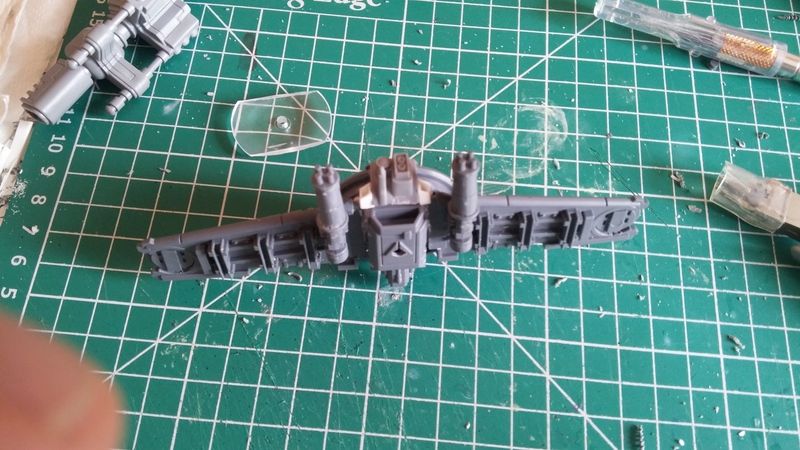 And the most recent thing I've made is my own Commander Longstrike. I used the regular tank commander body, an old Crisis Suit shoulder, and some pathfinder and Kroot bits to make the rest. For how simple this is I think it's one of my best conversions. I haven't pinned the head in yet as I want to get him painted first and I've never painted Tau flesh before!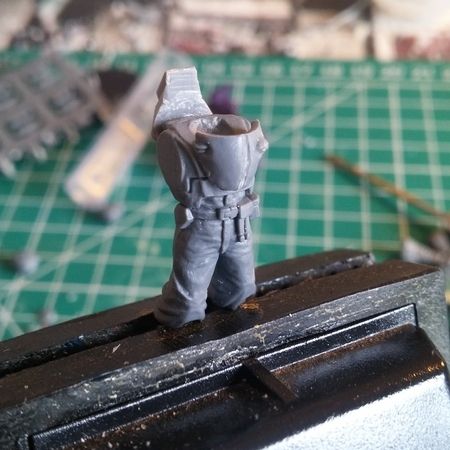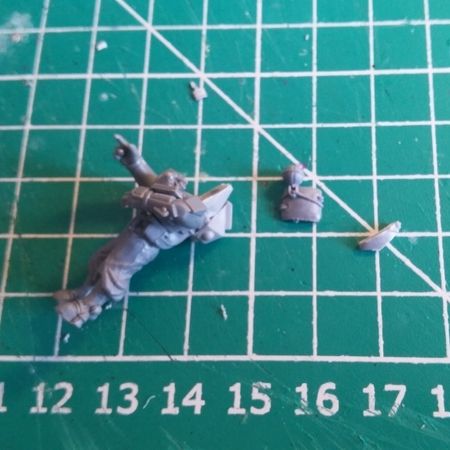 Next up.
Paint the lot! I've never been great at painting, but hopefully with using my friend's airbrush I'll at least be able to do it quickly.
I also have plans for using some Necron bits to convert one of my unmade Crisis Suits into a Commander Farsight.
That's all for now!