In today's bitz market, there are several companies who have taken to producing weapons or gear that can be used on a variety of miniatures. One of those companies is out very own Paulson Games. So I decided to take a look at some of the
28mm
and
54mm
parts he has available.
First, let's take a look at some stuff that would be very useful for Tau army.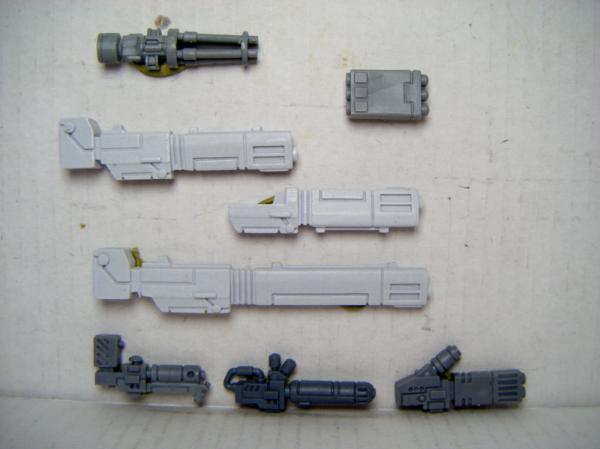 Compared to other Tau weapons, these bits match up really well. They share similar designs and look nicely proportioned to other Tau weapons. Here are two quick examples on some of my suits.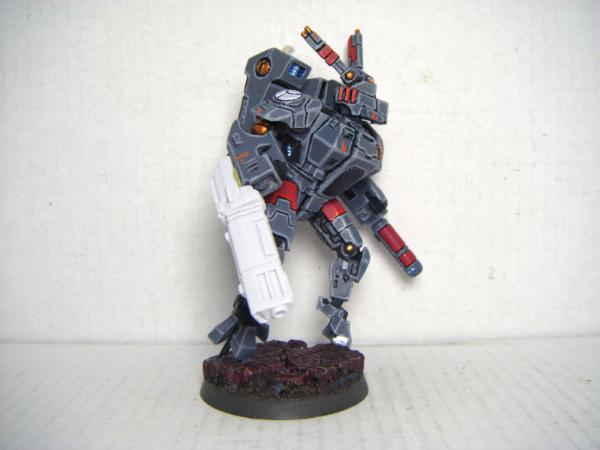 The underslung rifle would look great on a standard XV8 arm and would even work well on the XV9 arms. I would suggest on a standard XV8 that you rotate the forearm to attach, with the palm facing down. You can make it fit even over the shoulder! Granted, these work better for shoulder mounts: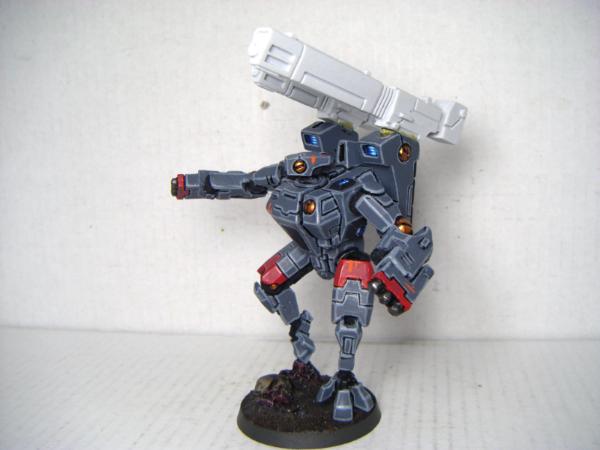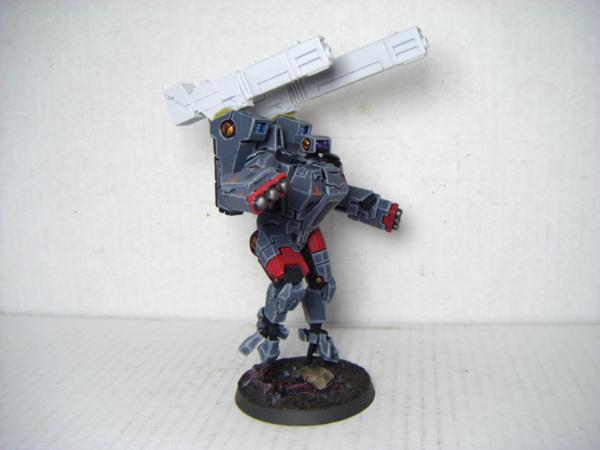 Are these large? Yes. But they would make a sweet Broadside conversion and can be used as a count-as weapon for any other Tau armament. I think I am going to use these in a Tau Kill Team I am developing.
As you guys know, I also have Space Marines. I have been struggling to find a good Storm Shield that is not a giant cross and Paulson has two great alternatives.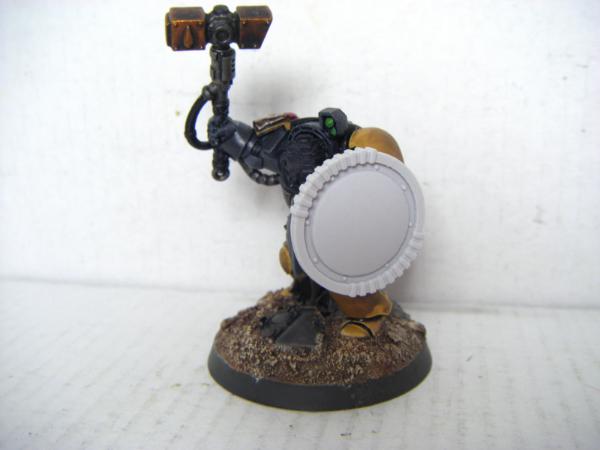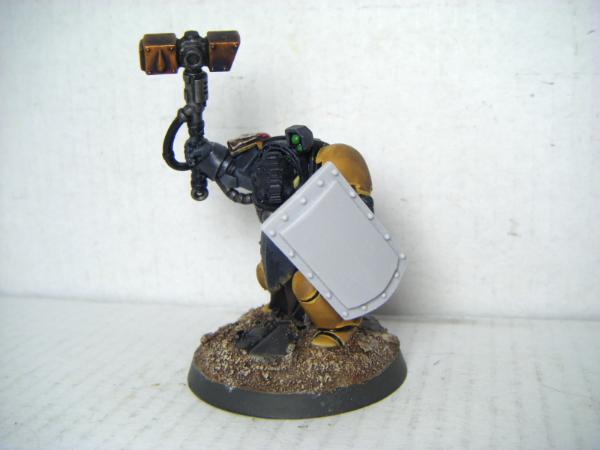 These are the perfect scale for a Terminator and don't obscure the detail on the model. In addition, they are somewhat plain, which allows for easy placement of Chapter symbols or even personal heraldry. I fancy the round shields the most because of the ribbed details on the sides. It just looks more techy to me.
Of course, since these bits are not designed for Games Workshop models, you have to do some cutting. Here is the back of the shields:
To attach a Storm Shield hand, I simply clipped off the handle and then attached the hand which I had carefully cut out from the GW bit.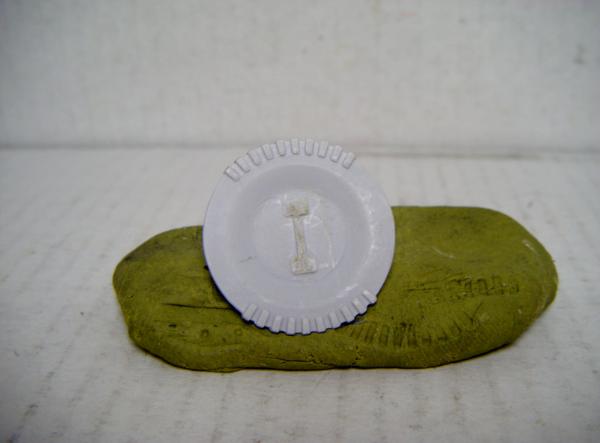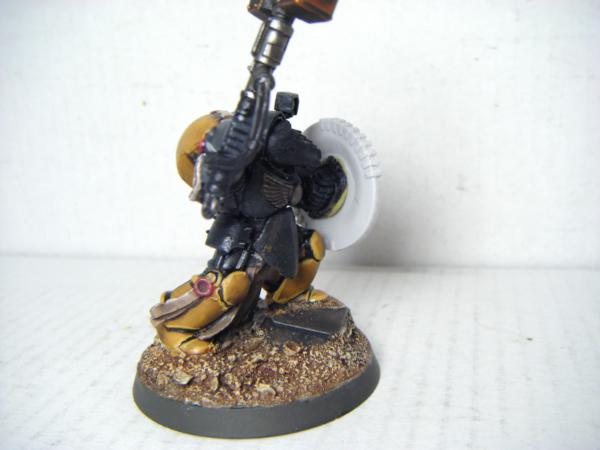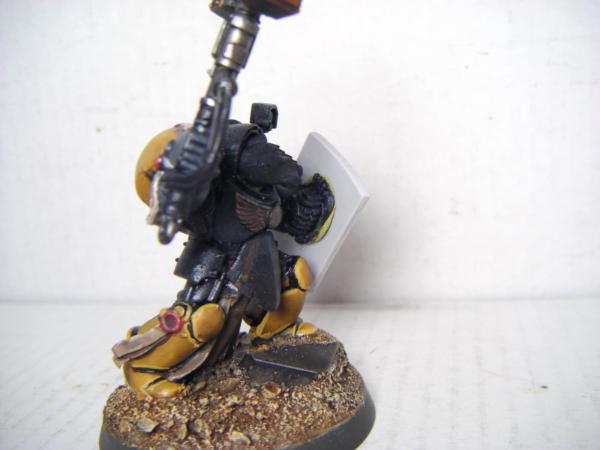 So these fantastic alternatives make for a unique army and allow for easy conversion. But there are also weapons! Here is an example of three, compared with a GW bit for scale: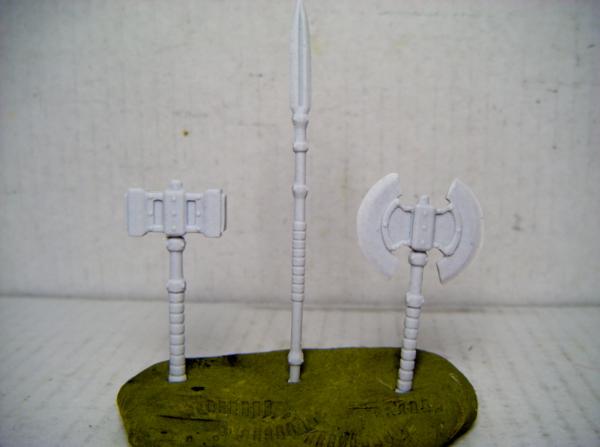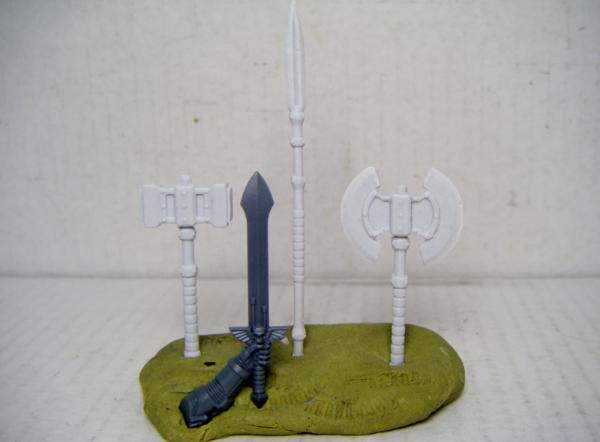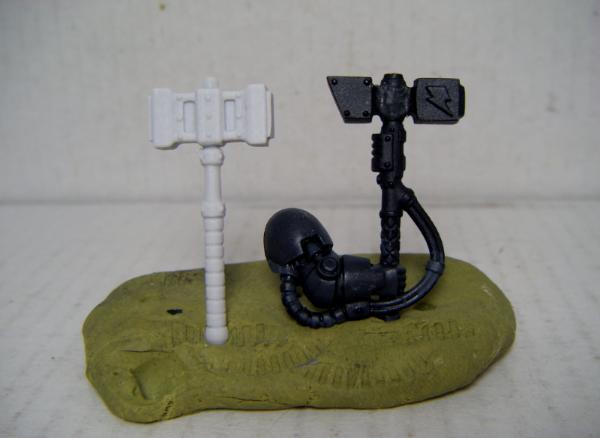 So these weapons look like perfect alternatives to the standard GW power weapon. I plan on cutting off the heads of some of those hammers and using them as Thunder Hammers for some variety. I also think the spear would look awesome with one of those round shields!
As for quality, these bits are superb. Here is a shot of the flash on a shield, compared to one I had cleaned up:
Of course, cleaning flash is part of our hobby, but the flash on these things was minimal and very easy to scrap off with a file and/or a hobby knife. There was no warped or damaged parts and the casting was very smooth with no air bubbles (I hate air bubbles!). Of course, washing with soap is always a good idea, but so far these things look MUCH cleaner than some Forgeworld bits which seem covered in release agent. On and I know some people are concerned about resin being brittle. Well these things are sturdy and could take a bit of bending without snapping.
So all in all, I recommend these bits for their easy of cleanup and their ability to fit the style of many miniature lines with little alteration. Check 'em out!