Greetings ATT! It has been a long time since I posted something substantial. I have been too busy taking a down a shady government conspiracy that goes all the way to the top. So here's a review for some of
Paulson Games
' Mech parts!
We will be looking at the following:
Long Beam Gun
Medium Beam Gun
Mech Single Laser
Mech Dual Laser
Mech Under Slung Beamer
Now if you're anything like me, you are dying for some new bits for the tau. But until GW decides to make them, we turn to the modelling community to find compatible parts for our beloved XV8s!
So here is a comparison shot of Paulson's weapons, alongside both XV8 and XV9 weapons.
You'll notice one things right off the bat and that's the size difference. The larger Long and Medium Beam Guns are pretty big and chunky. They look somewhat out of place on an XV8, given the suits smaller size.
Now, I don't have any smaller XV8's in my army. All my suits are a bit larger and heavily modified. So before we get to those shots, let's take a look at a standard XV8 torso with the Long Beam Gun on its shoulder mounts. I must warn you, my old XV8 torsos are super messed up.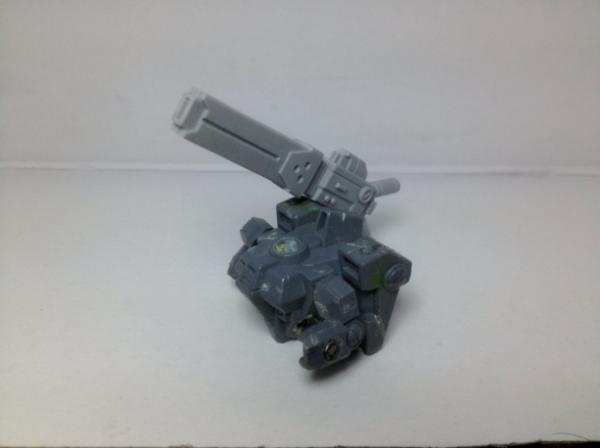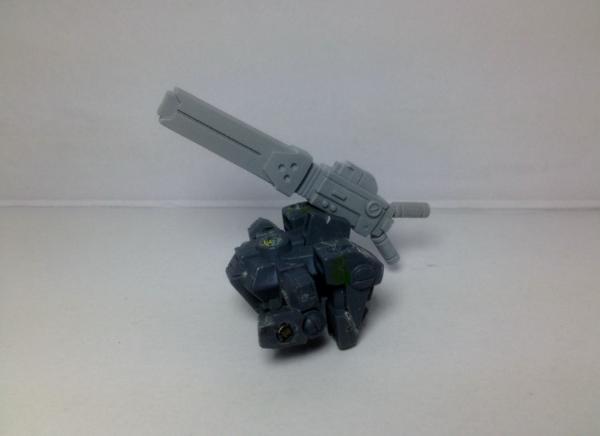 It seems a bit too big to be used on those tiny, baby arms. So I'd say the shoulder mounted look is the way to go. These would be great for an awesome Broadside conversion! And with Paulson's
Underslung Missile Launchers
it would fit perfectly! But still useful as a cool, long range weapon. Where these weapons really shine, in my opinion, is for use with the XV9. But we'll get to that more later.
But take a look at the Mech Laser and Underslung Beam weapon on the XV8 torso.
The smaller size and the built in elbow makes it the perfect addition to an XV8. I would suggest adding a little more length to the arm, since the elbow is much smaller than the current XV8 'cog' elbow, but it would work nicely.
So for your XV8's, you can't go wrong with the Laser, Underslung Beam weapon and the variety of Missile Launchers would go really well.
Now the advantage of these weapons is also that they give you the Forgeworld look. Check out Shas'Vre Yan'Tak here, with a comparison shot.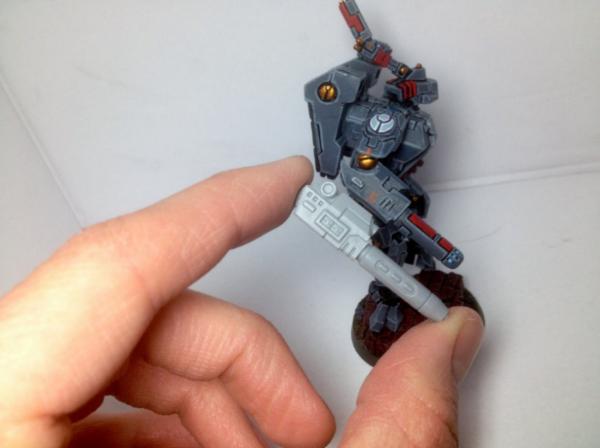 Another way to get the nice underlsung look is to go with the Dual Laser option.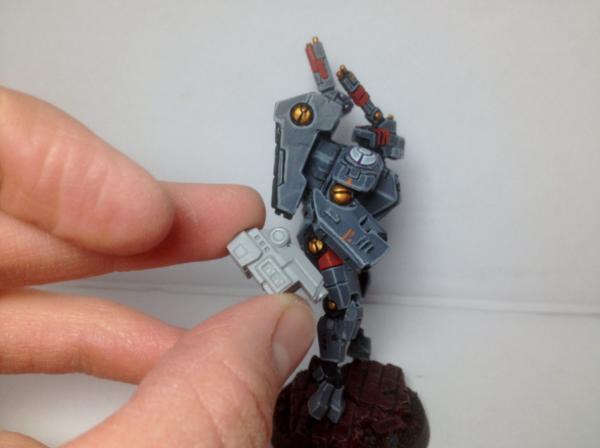 As you can see, the dual Lasers are separate and allow a perfect spot for magnetizing additional weapon options. You'd have to do a little work, but I think that's what we Tau Modelers love to do anyway.
Oh and not to mention a great way to make your own Shas'O R'myr!
And here is a look at the Beam weapon on our dear Shas'Vre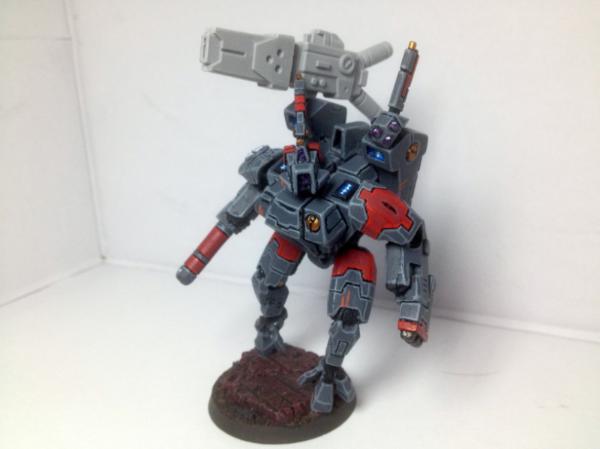 Looks good on the shoulder, but is way too large to be on the arms.
Now, onto the XV9. Here is Shas'El Lar'Shi. Made from a heavily modified XV9, he is equipped with my custom dual-plasma rifles.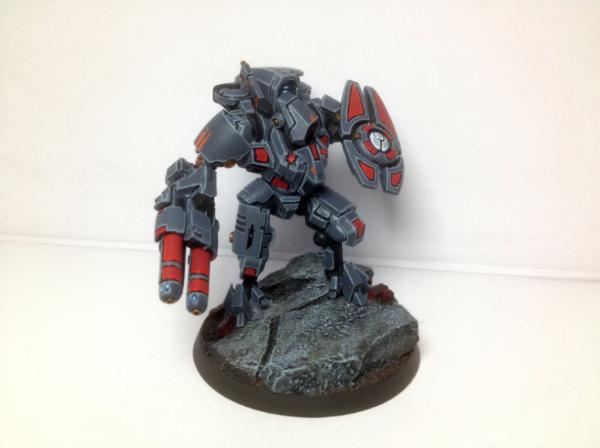 But I want him to be very versatile. So I want to equip him to be used as a count-as Shas'O R'alai. Now, the Shas'O is equipped with a Pulse Submunitions Rifle, something you can only get if you buy his kit. Well even though I have one, I want to use it on something else. So enter Paulson's Long Beam Gun!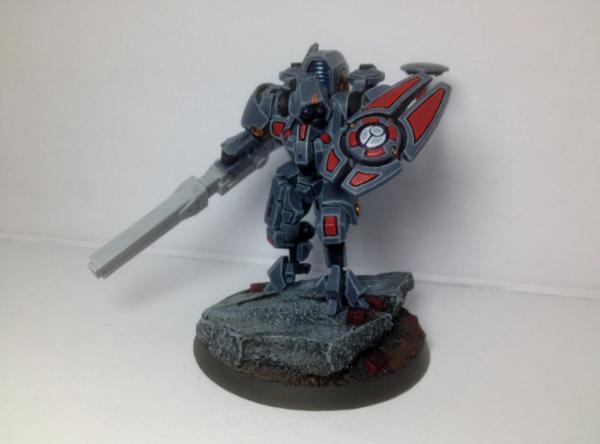 It looks great! And here it is compared to the Pulse Submunitions Rifle itself.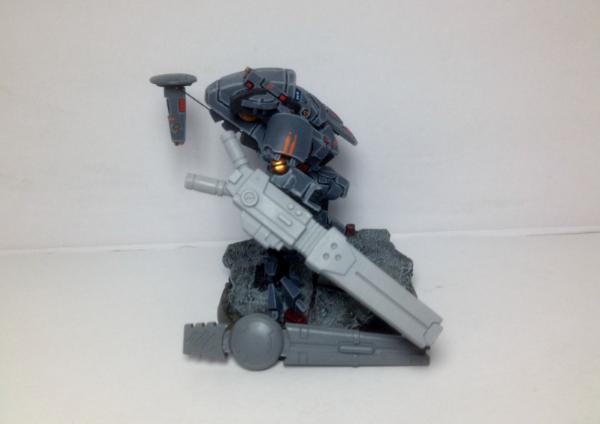 Now you can equip your XV9's with this weapon and not have to buy R'alai! Now while I didn't show it side by side, the Medium Beam Gun would also look suitably smashing as another XV9 weapon. This is great for those of us who have the original Twin Linked Burst Cannon varieties. So clearly, these weapons are versatle with more than just the standard XV8.
---
So final thoughts:
The bits come very clean with little flash on them. There was some filing and a little gap filling required to smooth some areas out, but that's a given whenever you're dealing with resin parts. The Underslung weapons are a great way to get that Forgeworld look and the other bits find their place with the XV9 and give great potential for other conversions.
I hope this helps! Enjoy your modeling time!