Here is the scenario:
I score 2 kills.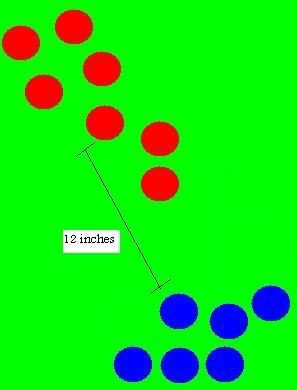 my opponent removes the middle 2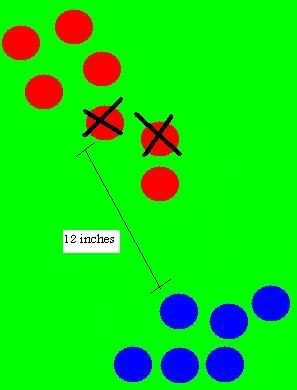 his turn comes around, and he assaults me, as his front guy is within 12".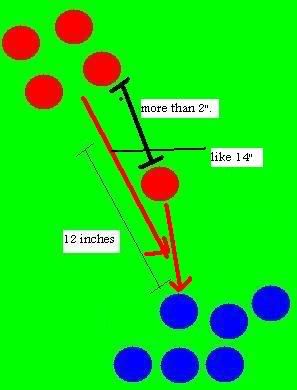 i say
"don't you have to keep the rest of your unit within coherence?"
to which he goes "yeah, they can run up to join him. heck, like you said, they have to run up, to maintain coherence."
so the back couple ran like 9 inches to join the lead rusher, and he ended up tying me up in assault and killing me over the next turn and a half.
this seems kinda unfair, since his rear footsloggers practically turbo'd their way into combat, and then piled in. so i guess what i'm looking for is, how is this situation resolved?
the way i was thinking was, all of his models could move up to 6", so his rear guys would move 6", and his front guy, who's like 4" away, would have to slow down and wait for the rest of his squad, so he'd end up moving somethin like 2" and end up outsdie of assault range but within coherence.
instead of slowing down, he said the rest of the squad could speed up to "catch up", as it were. which is right? i've only had 2 games (this being my 3rd) so i'm in no place to argue..