I know many people will argue, that its your army, choose the color you like best. However, I am trying to narrow it down between the two color choices. I am going to build a pathfinder team for Shadow War Armeggedon for my local store, I could just go with scouts to match my Angels of Vengeance army, but I really wanted to play tau for the local campaign (even though I will end up building multiple kill teams).
I have narrowed down my sept choice to Ke'lshan, which helped me to narrow down the colors I would rather paint for this kill team. I am just torn between a purple scheme or a teal green scheme (think sons of horus green or kalabite green which is what I will probably use for the base).
So I worked up a couple of color ideas, nothing final, but I did add more yellow markings on the purple scheme.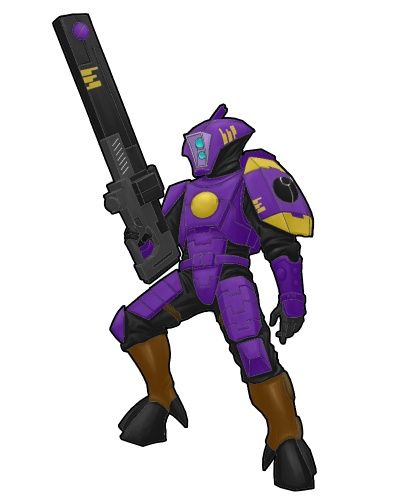 for the green scheme, I went with more green variations.
I am torn because I like both, and can't decide which I like better. I have painted similar color schemes using both colors, so neither will be too difficult to paint for me. I think the green might look more natural to the tau fluff of camoflage patterns, but the purple and yellow seems to stand out more due to the complimentary coloring.