Hello guys, I'd like to share with you a log of my progresses as I go on assemblying and painting my Shadow War team. Pardon me in advance for my poor english, but it is not my first language. I'll try to do my best to make myself clear
The starting idea is to have a full 10 men team, followed by their drones. I was also considering using some of the old metal Pathfinders to represent cadets.
I chose to go with the classic Ochre scheme, using both an airbrush,for the first layers, and a Winsor&Newton series 7 miniature brush for the blends. For the clothes I used oil colours, to try achieving some smooth transitions. You can see the final result here, as a test model: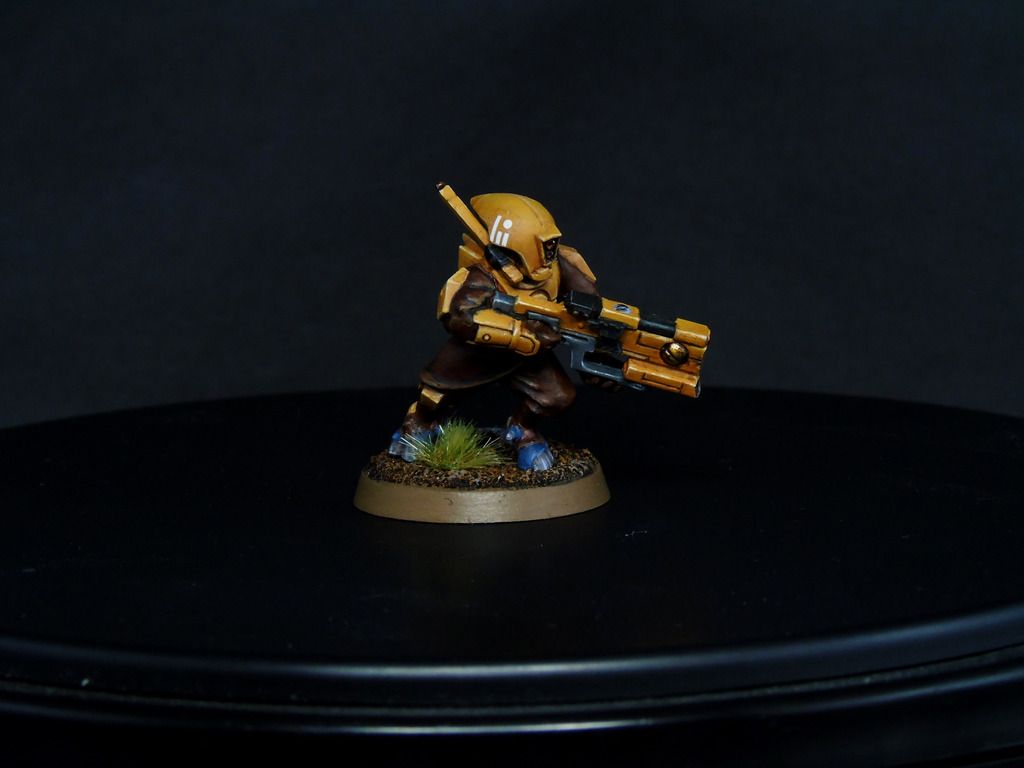 I've also done a 360 video of this piece, hope to hear your feedback
https://www.instagram.com/p/BTyjlDvD4mG ... tino&hl=en
I'm not planning anything too fancy for these guys: I'd just like to achieve a quick and clean tabletop standard, in order to field them asap
I've painted three Pathfinders so far, and the fourth has just been basecoated. I've never (never!) played any games of 40k, and I was curious to hear your opinion guys. How should I equip them? I have 3 carbines so far, and a rail rifle coming next. How should I gear up the rest of the team?
Here's some pictures of the WIP so far: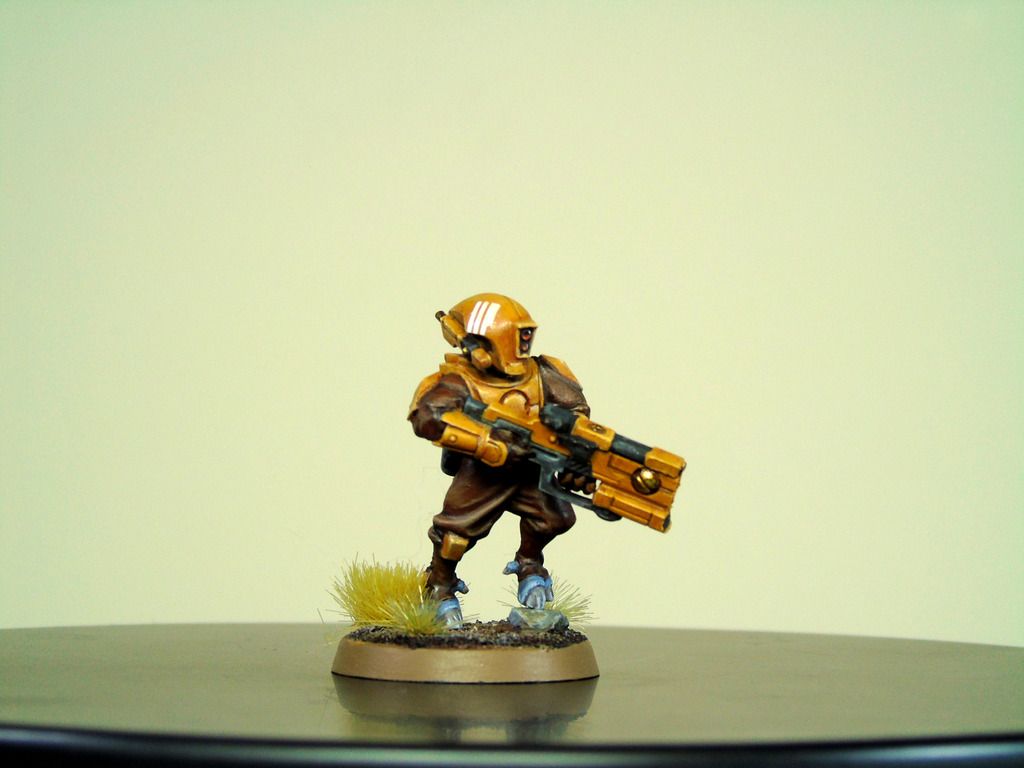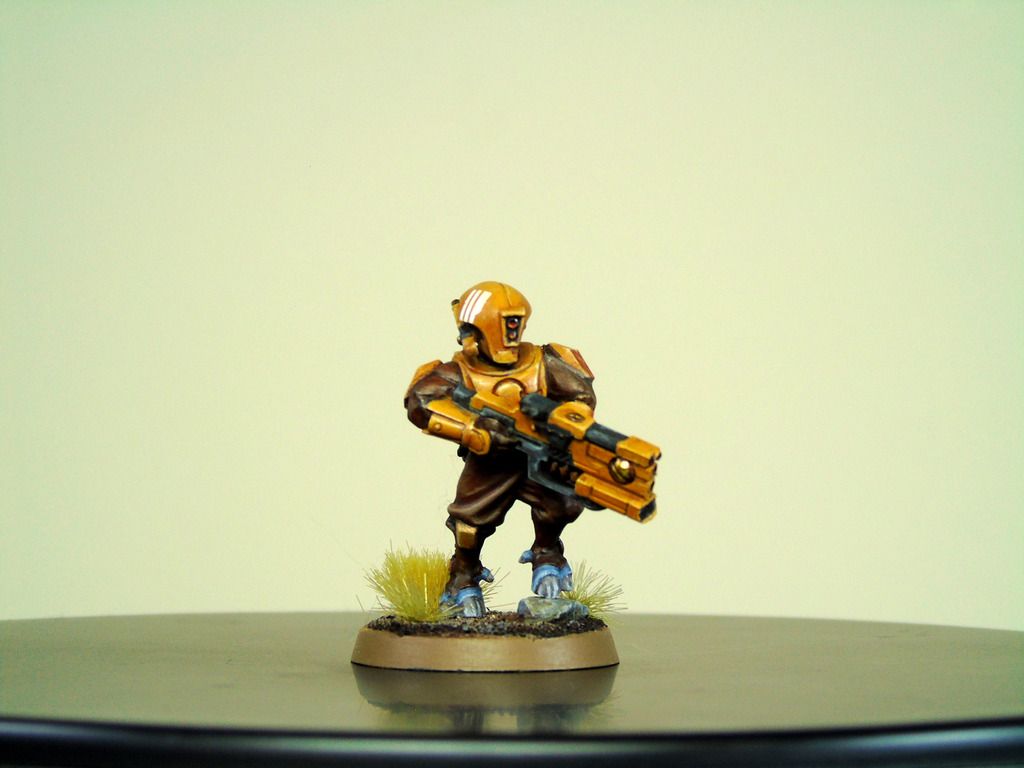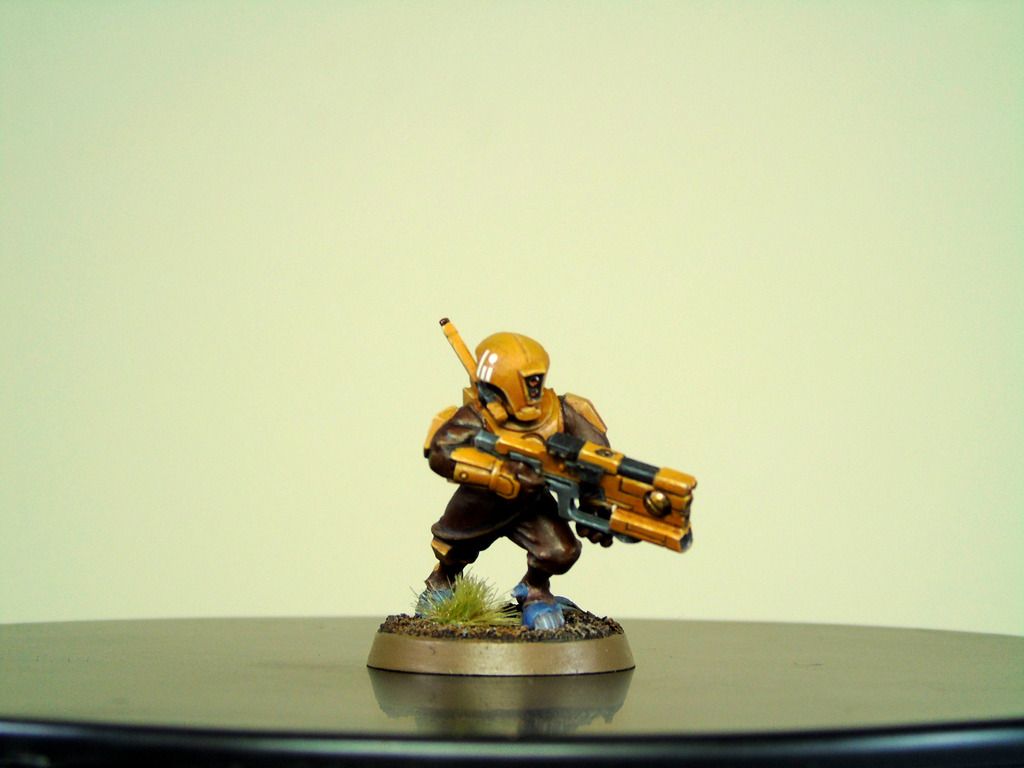 I really hope you guys like it